UK to hit polluters with import tax
By JONATHAN POWELL in London | China Daily Global | Updated: 2023-03-30 09:31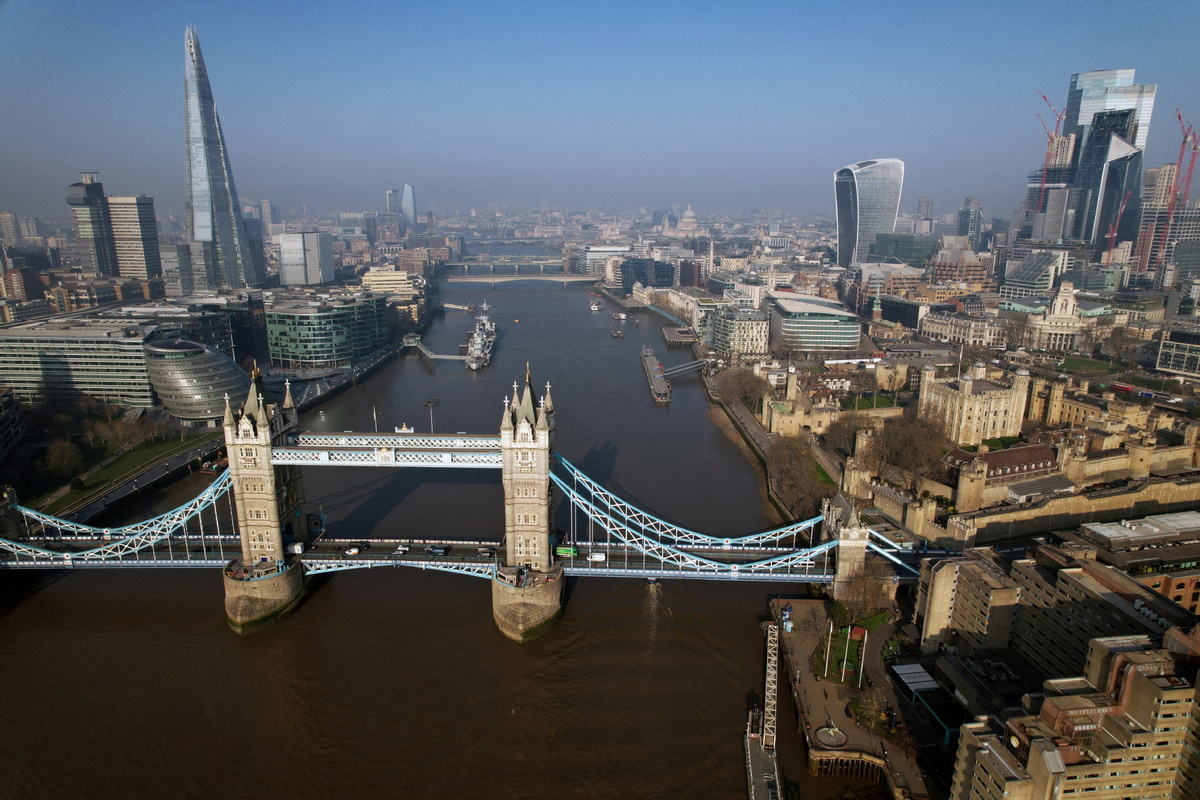 The United Kingdom government may introduce import "carbon taxes" for products made in polluting factories as part of its reforms to boost green energy investment.
The government is expected to unveil a wide range of updated net-zero and energy policies on Thursday, in what has been tagged energy security day or Green Day.
The measures are a response to concerns that investment could move to the United States following the passing of the US Inflation Reduction Act that incentivizes development of green industry with hundreds of billions of dollars.
The UK import tax measures would mirror a system implemented by the European Union in December, known as the carbon border adjustment mechanism, or CBAM, which is the bloc's own response to the US climate legislation.
Such import tariffs aim to force countries to green their industries, or face a carbon tax. The policies are initially aimed at producers of iron and steel, cement, fertilizers, aluminum, electricity, hydrogen and of some chemicals.
Moves to legislate for green tariffs align with global efforts to cut greenhouse gas emissions on scientific advice. The EU's legislation made it the first major economy to establish a "green tariff" on imports, to be charged on commodities manufactured with high carbon dioxide emissions.
Britain's Energy Secretary Grant Shapps is expected to propose the new system of carbon border taxes, in a bid to shield British producers from being undercut by imports from countries where less stringent climate policies are in place.
Energy-efficient home grants for better-off families are also among the measures to be proposed as part of the UK's effort to reach net zero by 2050, according to The Times newspaper.
Other announcements expected include plans to offset government taxes on energy bills to lower the cost of electricity and raise the price of gas, and an innovation delivery plan that will concentrate on technologies such as "direct air capture", which can take carbon dioxide directly from the atmosphere.
The Times said the government will award select projects funding to capture carbon emissions from factories or power plants, as part of the 20 billion pound ($24.6 billion) package announced in the recent budget.
One energy expert told the City AM finance newspaper they have doubts over the UK's legislation, and warned the government that it should be cautious about backing hard-to-predict sectors with large funding promises.
Andy Mayer, energy analyst at the Institute of Economic Affairs told City AM: "They have no idea what technologies will deliver decarbonization in the next decade, let alone next century. Or whether those technologies will make commercial sense, globally or in the UK. Much will be wasted, incurring high taxes, undermining investment in real businesses by damaging UK competitiveness."