China's property market expectations improving
By Yang Yang | chinadaily.com.cn | Updated: 2023-03-30 11:34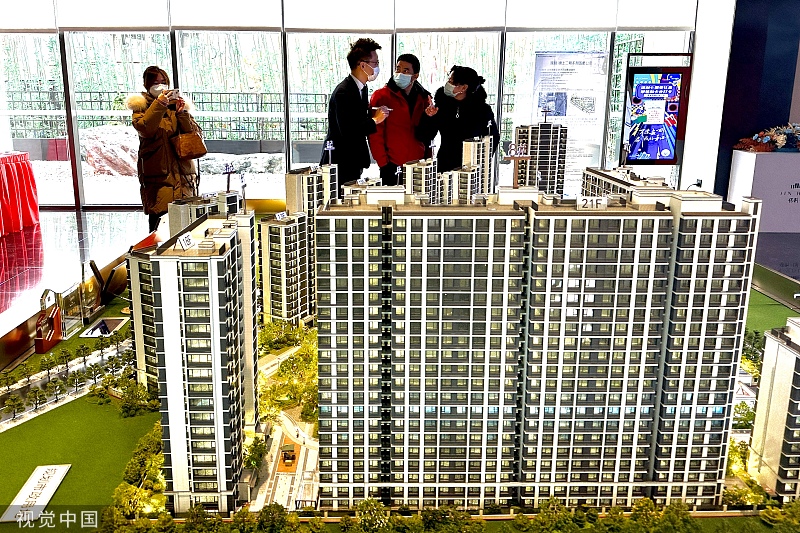 China's property market expectations are improving with first-home interest rates going down and bank lending accelerating, ThePaper reported on Thursday.
China's housing market is currently undergoing a series of positive changes as first-home loan interest rates and the down payment ratio have gone down and the market sales decline has narrowed significantly.
Also, the country's financing environment for real estate enterprises has continued to improve, and the investment decline in real estate development has narrowed.
Releasing rigid and improving housing demand are key measures to promoting the healthy and sustainable development of real estate market.
In March this year, the first set of mainstream mortgage interest rates averaged at 4.02 percent, slightly down 2 basis points compared to last month, according to data from Beike, an integrated online and offline platform for housing transactions and services.
By the end of December 2022, the average interest rate of new personal housing loans had decreased by about 140 basis points from the end of the previous year, said Pan Gongsheng, deputy governor of the People's Bank of China.
Meanwhile, the lending speed of banks is accelerating with the average lending period at 21 days in March, seven days shorter than the previous month.
In the first two months of this year, the floor space of commercial housing sales fell 3.6 percent year-on-year, narrowing the decline by 20.7 percentage points, said Fu Linghui, director-general of the Department of Comprehensive Statistics at the National Bureau of Statistics.
The RRR cut recently implemented by the central bank will increase medium and long-term loanable funds, which will help strengthen the enthusiasm of financial institutions to support the financing of real estate enterprises and meet their reasonable financing needs, said Wen Bin, chief economist at China Minsheng Bank.