CCB keeping close eye on Fed rate hikes, potential risks
By Jiang Xueqing | chinadaily.com.cn | Updated: 2023-03-31 09:29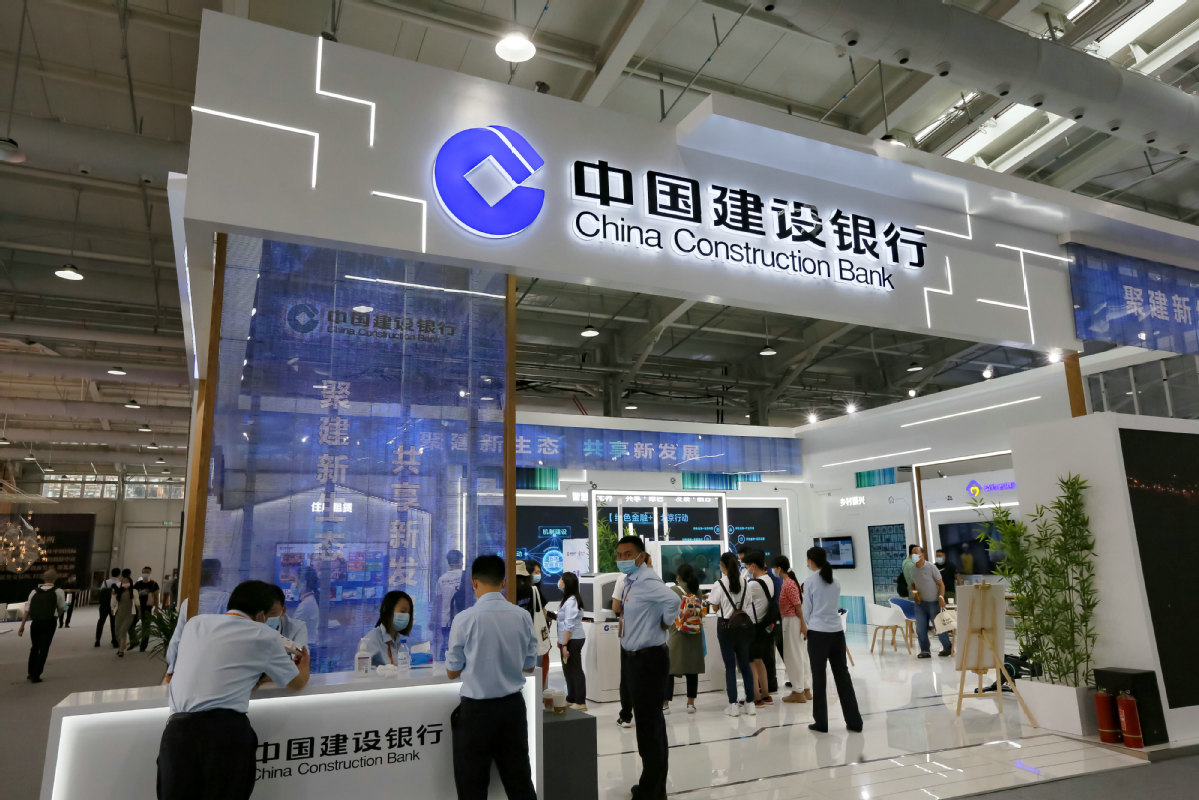 China Construction Bank Corp has no risk exposure to Silicon Valley Bank or Credit Suisse, but the large State-owned commercial lender in China will continue to pay close attention to changes in the macroeconomy, financial markets and regulatory policies, conduct risk monitoring and enhance its awareness of potential risks, said a senior executive of the bank.
In the current environment of rising interest rates and high inflation in the United States and some European countries, unstable factors in the international financial market are still growing. In particular, interest rate hikes in the US continue to affect global financial stability, said Ji Zhihong, executive vice-president of CCB, at a news conference announcing the bank's 2022 annual results on Thursday.
Over the past two years, CCB has paid close attention to Credit Suisse's massive derivative losses and the US Federal Reserve rate hikes. This has played a positive role in ensuring that the bank is not affected by the recent risk events, Ji said.
CCB has been minimally affected directly by the SVB and Credit Suisse crises. Even from an indirect or derivative perspective, the impact on the banking group is also very limited, he said.
China's monetary policy is highly independent, and its correlation with foreign monetary policies is relatively weak. Therefore, the spillover effects of European and US monetary policies are relatively controllable. In China, liquidity is reasonably ample in the overall financial system, and the financial market is operating steadily, he said.
CCB has kept strengthening the risk prevention and control mechanism of parent and subsidiary companies. The banking group prioritized compliance and stable development in its overseas business, continued to strengthen its analysis of and response to European and US monetary policies as well as international financial market trends, carried out duration management of foreign currency investment portfolios, and conducted adequate stress tests, he said.
In addition, CCB has focused on strengthening the management of maturity mismatch of asset and liability items and strictly guarding the bottom line of liquidity safety. The group is continuously optimizing its asset structure while maintaining broad liability channels and a diversified customer structure, he said.
This year, the bank will strengthen comprehensive risk management, ensuring standards for access to new loans, existing loan management and nonperforming loan disposal, said Zhang Jinliang, president of CCB.
The banking group will strengthen customer selection and control loan concentration risk to ensure the quality of new loans. It will include all businesses that bear substantial risks into unified credit management.
CCB will also strengthen the construction of risk warning systems to detect and deal with risks early. The group will innovate risk mitigation methods for nonperforming loans and further increase NPL disposal and write-offs, Zhang said.
At the end of 2022, the bank's NPL ratio was 1.38 percent, down 0.04 percentage points from the previous year-end. Its overdue loan ratio was 1.03 percent, 0.35 percentage points lower than the NPL ratio.
The amount of its NPLs was 292.83 billion yuan ($42.61 billion), but the allowances for impairment losses on loans and advances to customers were 704.09 billion yuan, which was nearly 2.5 times the amount of NPLs.
"We have sufficient ability to cover current risks, and we have confidence in resisting potential risks," Zhang said.
jiangxueqing@chinadaily.com.cn