Electric startup FF starts manufacturing of first production model
chinadaily.com.cn | Updated: 2023-03-31 11:15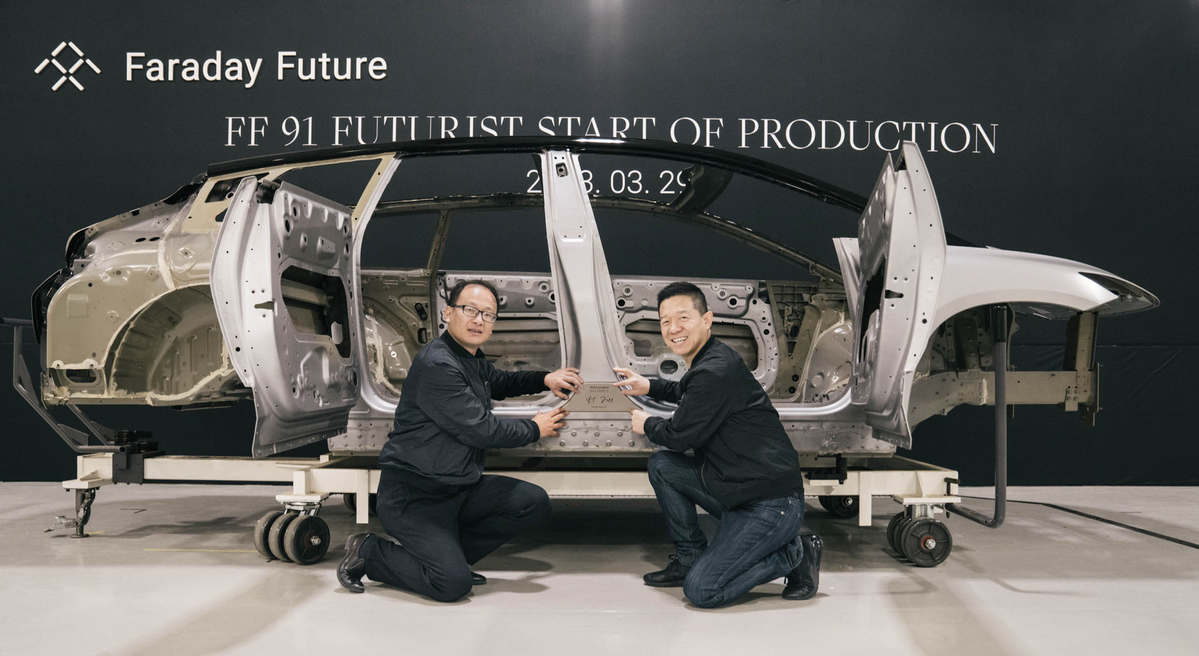 Faraday Future, a California-based electric car company, announced the start of production of its FF 91 Futurist Alliance at its plant in Hanford, California. It said a final launch event will be hosted on April 26.
It is the company's first production vehicle and flagship model that is expected to be offered in both the United States and China.
Earlier this year, a production-intent FF91 vehicle arrived in Shanghai for testing and validation, including charging and infrastructure compatibility as well as hardware and software applications.
"Start of production of the FF 91 Futurist Alliance marks FF's most solid step as a disruptor of the traditional ultra-luxury automotive civilization," said founder Jia Yueting, who is also the founder of Leshi Holding Group.
"This shows that FF has entered a new phase under the governance and operation of the new board and management. We believe FF will quickly restore its due value to the marketplace," said Jia.
The FF 91 Futurist Alliance features an industry-leading 1,050 horsepower, a range of over 600 km, and 0-100 km/hour acceleration in around 2.3 seconds.
FF adopts a direct sales model, which it said will allow customers to place orders online and experience FF's vehicles at FF's own and partner-owned showrooms and experience centers.
FF said its initial 2023 sales efforts will begin in the Los Angeles region followed by the San Francisco Bay Area and subsequently, the New York region. In China, its initial sales will start in Shanghai and Beijing.
Farady Future has outlined a three-phase growth plan, starting from the "spire" market now dominated by such brands Mercedes-Maybach and Rolls-Royce and Bentley.
By introducing more models later, FF aims to establish itself as a major player in the high-value user market and continue to secure its leadership position in the spire market.