TUV Rheinland, Tuhu certify tires as mobility market grows in China
chinadaily.com.cn | Updated: 2023-03-31 15:20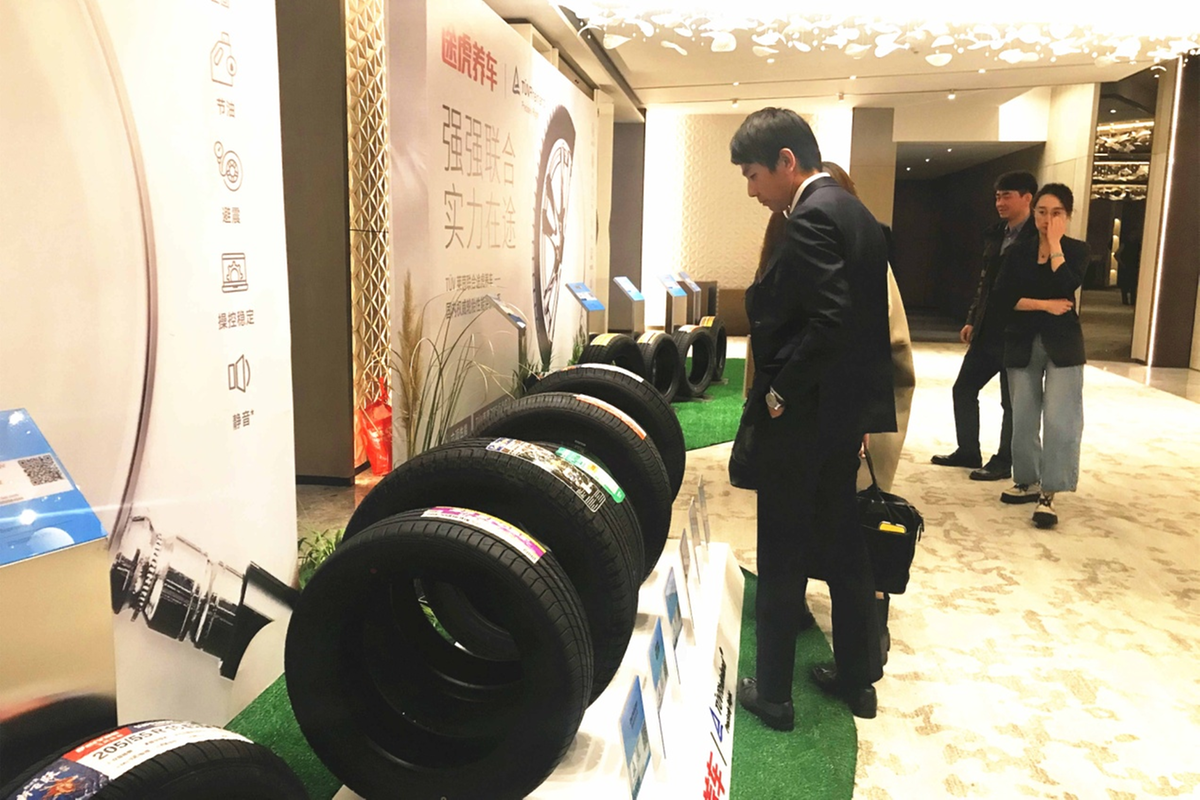 A total of 15 tire products from 10 Chinese and international tire brands won their China-mark certificates from TUV Rheinland and China's vehicle service platform Tuhu Car on Wednesday.
The China-mark, initiated by TUV Rheinland, a Germany-based third-party testing, inspection and certification organization, is a voluntary product certification that complies with the demands of the Chinese market, covering products in different sectors ranging from automobiles to toys.
Huang Yuxin, vice-president of TUV Rheinland Greater China Mobility, said the company launched the tire performance evaluation program with Tuhu in 2022.
It covers six key performance areas of greatest concern to consumers: brake safety, fuel consumption, noise, vibration absorption, handling stability and tire sturdiness, said Huang.
The tires are certified according to Chinese and international standards, and possession of the test mark indicates that the product meets corresponding requirements, said the company.
A survey in January by market research company GfK shows that car owners will drive more often in the first half this year than the second half last year, which will increase the expenditure on tire replacement.
GfK estimates that sales of replacement tires for passenger vehicles in 2023 will grow 12.2 percent year-on-year.
Matthias Schubert, executive vice-president of mobility at TUV Rheinland, said electric and smart vehicles are gaining in popularity globally. While such new developments are speeding up, safety can never be stressed too much.
He said TUV Rheinland is utilizing the expertise it has gained over the past 150 years to help ensure the safety of vehicles as well as the corresponding infrastructure.
Schubert said the company is leveraging its global resources and network to facilitate its business.
He gave the example of a Chinese carmaker which planned to export vehicles into Europe but the vehicles' advanced driving assist functions needed to be certified.
TUV Rheinland quickly set up a multi-national team to test the functions in Hungary, with the group of experts from China, Germany and Hungary.
Besides introducing its overseas standards and practices into China, TUV Rheinland is benefitting from its teams in China, which is leading in terms of electrification as well as connectivity.
Schubert said its Beijing team has very innovative practices in digitalization and connectivity, which can be introduced into other parts of the world.
Statistics from the Ministry of Industry and Information Technology show that around 30 percent of new passenger vehicles sold in China in 2022 had connectivity features.