Huawei will not tie its future down by naming successor
By Ma Si | chinadaily.com.cn | Updated: 2023-03-31 20:48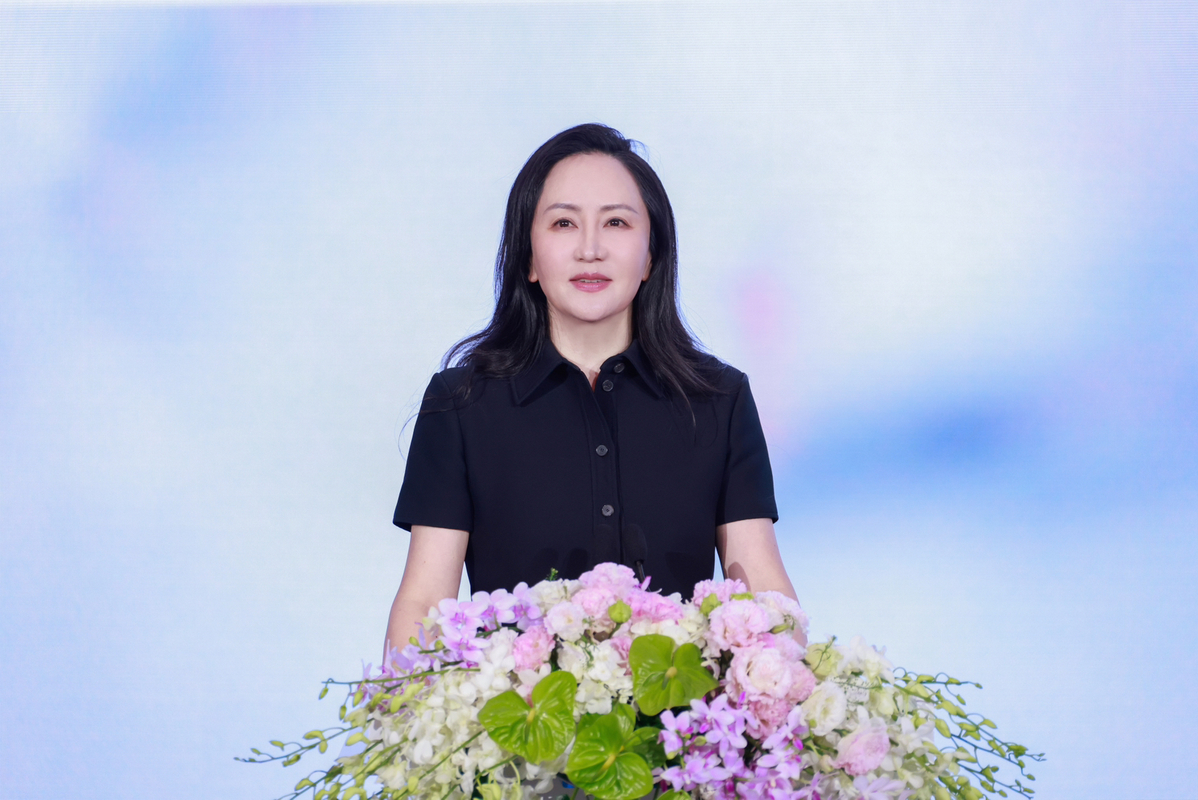 Meng Wanzhou, chief financial officer and rotating chairwoman of Huawei Technologies Co, said the company will not tie its fate to a single individual when asked about who will be the successor of his father Ren Zhengfei, founder of Huawei.
Meng made the comments at Huawei's annual report press conference in Shenzhen, Guangdong province on Friday.
Meng will be the on-duty chairwoman of Huawei from April 1 to Sept 30.
She is one of the company's three rotating chairpersons. The rotating chairperson is the top leader of Huawei during their duty period, which rotates every six months.
Meng said the company follows the leadership of the collective, and the company's governance rules clearly stipulate the on-duty schedule, and she and other rotating chairpersons will advance their work in accordance with the governance charter.
When asked whether she could travel to the United States for business trips now, Meng said her extradition case was officially over, and she could travel normally when needed.