Equating interest with success
By Zhang Zhouxiang | China Daily | Updated: 2023-04-10 07:21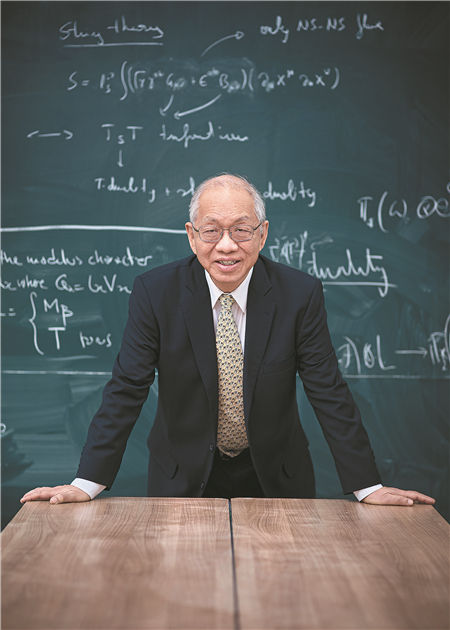 Top mathematician says too much emphasis on exams may not add up to effective learning, Zhang Zhouxiang reports.
In the history of mathematics, Shing-Tung Yau is undoubtedly a name that sums up expertise.
Born in 1949, he has achieved outstanding things in the sectors of geometric analysis, differential geometry, differential equations, general relativity, mathematical physics, algebraic geometry, manifold topology, computer graphics, and other subsectors.
At the age of 28, he secured a tenure at the Institute for Advanced Study, Princeton, New Jersey. Six years later, he received the Fields Medal, known as the "Nobel Prize of Mathematics". Now he remains committed to mathematical research and teaches at multiple higher research institutions in China and the United States.
On March 23, Yau gave an exclusive interview to China Daily at Qiuzhen College, Tsinghua University.
You said that mathematics is one of the three important courses. But everybody says their subject is important. So what is the importance of mathematics compared to other subjects?
Mathematics lays the foundation of modern society. Social development would be impossible without progress in science and technology, all of which must come from, and cannot be separated from, mathematics. It is even fair to say that human civilization today wouldn't exist without mathematics. For example, the total population of mankind is at least 10 times that of 300 years ago, and its support relies heavily on modern technology. Mathematics is the most fundamental part of these technologies.
Even sociology cannot go without mathematics. Almost everyone has a smartphone, the total number of which could reach billions around the world. How can we connect to each other to become an efficient network? How can resources in this network be allocated most efficiently? All these problems need mathematics in order to solve them.
It is totally unimaginable what modern society would be like without mathematics.
Can mathematics solve the pressing problems we face? For example, developing the chip industry amid US sanctions?
To develop the chip industry, the prerequisite is to understand the most basic principles. One of the key reasons why we face difficulties is that basic science is not yet well developed, and we lack a solid grasp of some of the basic theories needed to manufacture chips. To solve this, it is necessary to work hard to develop the entire basic science, so as to raise the efficiency of the entire scientific and technological system.
How does Chinese success at the International Mathematical Olympiad help the discipline?