A quick tour of Henan's ancient wonders
By Ryan Carroll Usher | China Daily | Updated: 2023-04-24 08:22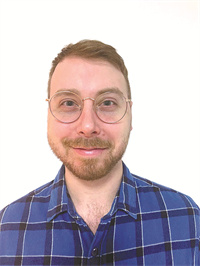 After a brief roadside lunch of noodles and roujiamo, a Chinese-style meat burger, with Mr Jiao, we were off to the Shaolin Temple. We drove up a winding road through the Songshan Mountain, where Mr Jiao had to use his masterful skills as a seasoned driver to avoid a few overzealous tour buses. Eventually, however, I was standing at the entrance of the legendary Shaolin temple, the home of Shaolin kung fu and regarded as one of the greatest martial arts academies in the world. The sun was setting, and I had to run to catch the last performance of the Shaolin monks. I arrived just in time and squeezed my way through the crowd, and waited for the show to begin. Soon drums were sounding and a group of young teenagers took the stage. I thought it was nice of them to have an array of ages and assumed that they would start with their younger, inexperienced martial artists. When they started doing flips, breaking iron bars over their heads, and bending sharp spears with their bare chests, I realized these were the Shaolin monks and that these teenagers were experts. I couldn't help but reflect on what seemed like my now misspent youth, these young martial artists had trained to a point of near physical perfection and could throw a sewing needle with enough velocity and precision to pierce cleanly through a sheet of glass. When I was their age, I was really good at playing Super Mario — one of these is much more impressive than the other.
After the show, I had the distinct pleasure of getting to meet a few of the martial artists and their mastery was matched by their humility and kindness. It was intriguing to see the powerful and stoic warriors I had just witnessed performing near superhuman feats mere minutes ago, joke around and act like a group of goofy teenagers. It filled my heart with joy to know that regardless of their discipline, their youthful spirits remained undisturbed.
As the sun set behind the peaks of the Songshan Mountain, I wandered through the Shaolin Temple, reflecting on my incredible day and the lessons that these two ancient sites had taught me. I was overwhelmed with gratitude for the opportunity to have witnessed such breathtaking sights, and of course, to have Mr Jiao by my side.