London 'keen to build new ties with Beijing'
By Julian Shea in London | China Daily Global | Updated: 2023-04-27 03:48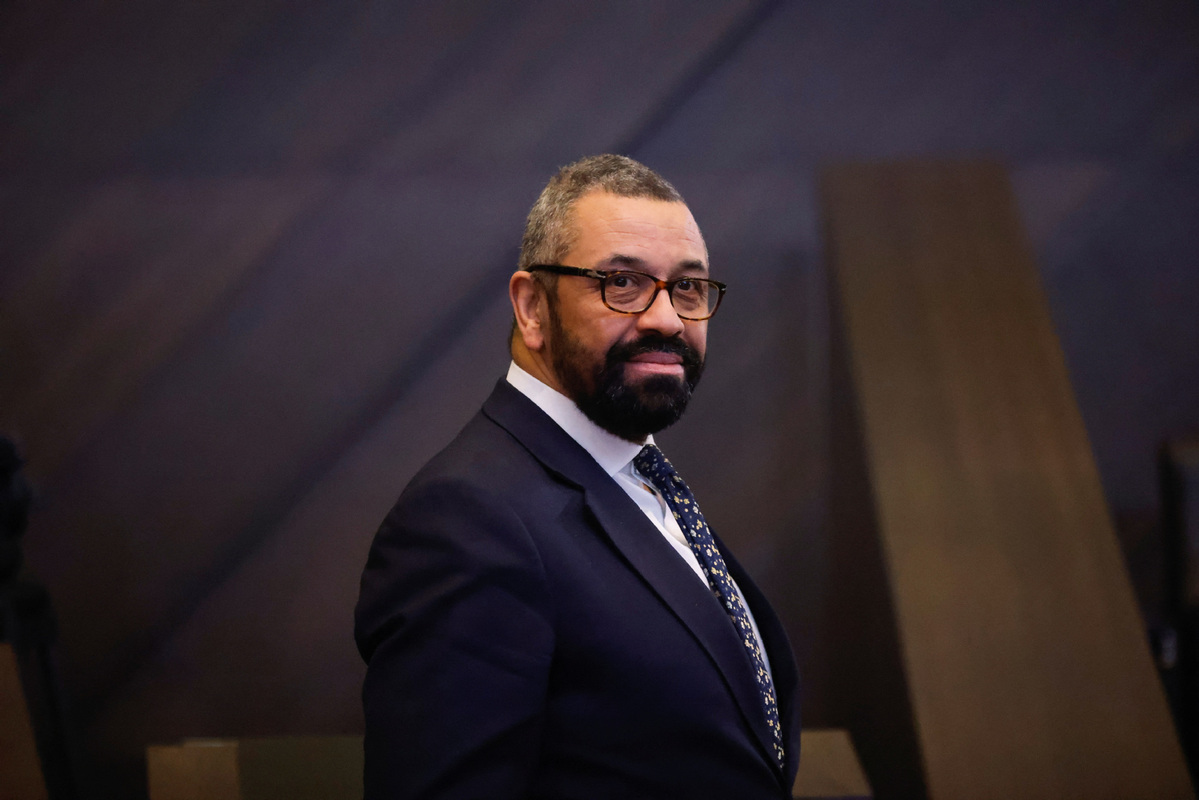 British Foreign Secretary James Cleverly has spoken of the need for a "robust and constructive" new bilateral relationship with China, and said that any attempts to take steps toward isolating the country would be "a betrayal of (British) national interest and a willful misunderstanding of the modern world".
His speech on Tuesday sent a clear message to some of the more aggressively China-opposing elements in the governing Conservative Party, who had hoped to see the government adopt a new, more hawkish attitude toward Beijing.
"It would be clear and easy — perhaps even satisfying — for me to declare a new Cold War and say that our goal is to isolate China," Cleverly said in his address. "Clear, easy, satisfying and wrong. Because it would be a betrayal of our national interest and a willful misunderstanding of the modern world."
After years of good relations between the United Kingdom and China, ties have become more strained in recent times.
Cleverly's speech suggested a willingness to engage with China will disappoint those who had hoped for a more hard-line approach.
"No significant global problem — from climate change to pandemic protection, from economic stability to nuclear proliferation — can be solved without China," he said.
Cleverly acknowledged that there are issues where fundamental differences of opinion exist between London and Beijing, but insisted that he wanted Britain to "engage directly with China, bilaterally and multilaterally, to preserve and create open, constructive and stable relations, reflecting China's global importance".
A failure to engage properly with China over such differences, he continued, would be a betrayal of the world, and of the future.
However, Cleverly also made groundless accusations against Beijing on the Taiwan question and issues related to Hong Kong and Xinjiang.
Dismissing Cleverly's comments, Chinese Foreign Ministry spokeswoman Mao Ning said on Wednesday that they are China's internal affairs that allow no external intervention.
"The Chinese side urges the British side to act with prudence, stop groundlessly accusing China and interfering in China's internal affairs, and do more things that contribute to the development of China-UK relations and world peace and stability," she said.
Li Guanjie, a research fellow at Shanghai International Studies University, told Global Times that as a European country, the UK should engage with China, which is a pragmatic necessity and can help clear misunderstandings.
Wang Qingyun in Beijing contributed to the story.