Giant panda Ya Ya arrives at Shanghai airport
By Li Hongyang | chinadaily.com.cn | Updated: 2023-04-27 16:25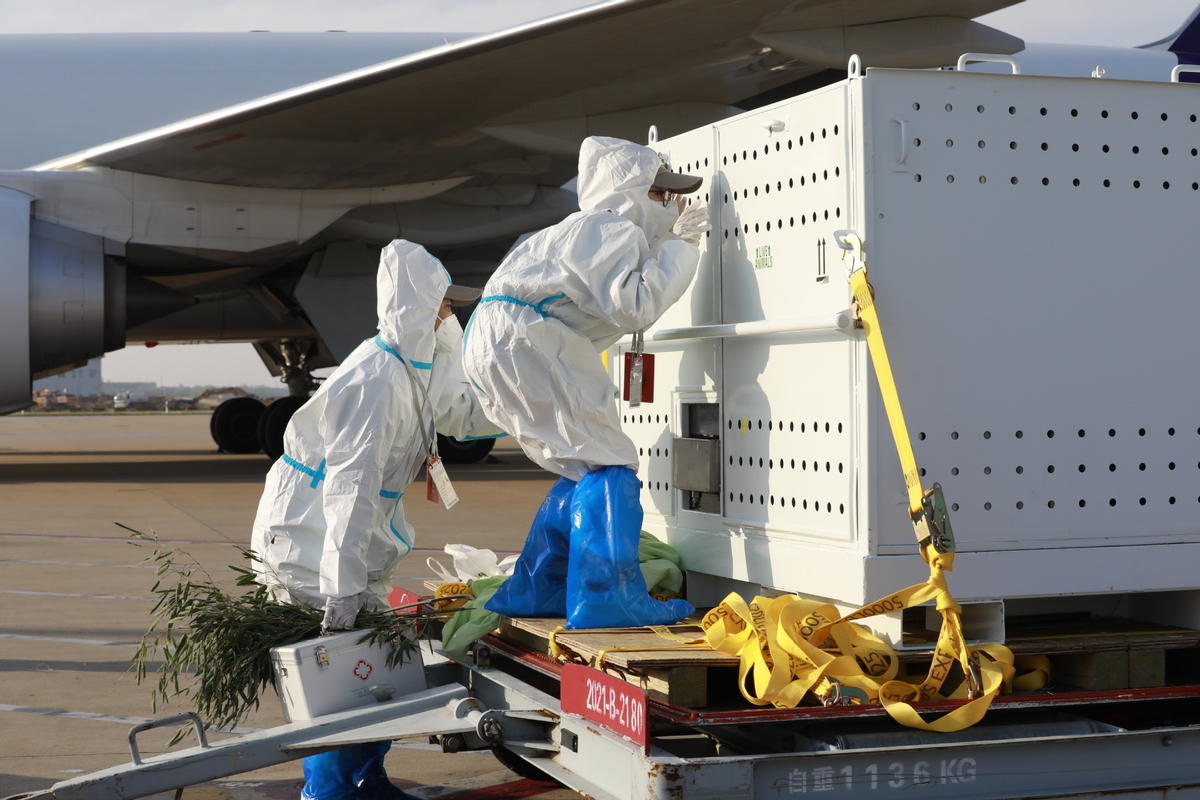 Giant panda Ya Ya arrived at Shanghai Pudong International Airport on Thursday from Memphis, Tennessee.
Ya Ya returned to China from the United States after a 20-year loan for a joint research and conservation project, according to the National Forestry and Grassland Administration.
In December, the Memphis Zoo announced that it would return Ya Ya, who arrived in the US in 2003.
The zoo hosted a farewell party for the 23-year-old female panda on April 8, with hundreds of people attending the event, Xinhua News Agency reported.
In January, Chinese netizens showed their concern for Ya Ya, who appeared somewhat malnourished in pictures and videos posted.
In response, the Chinese Association of Zoological Gardens said in an announcement that the zoo had taken good care of her, and there is no indication that she was neglected, based on videos of her and the results of monthly health reports and annual physical examinations.
In 2006, Ya Ya began to shed fur, a condition that worsened in 2014. Experts at the Memphis Zoo and in China tried various forms of treatment but were unable to resolve the problem, the association said.