Study: Most melatonin gummies contain higher dosage than labeled
By MAY ZHOU in Houston | chinadaily.com.cn | Updated: 2023-05-02 09:53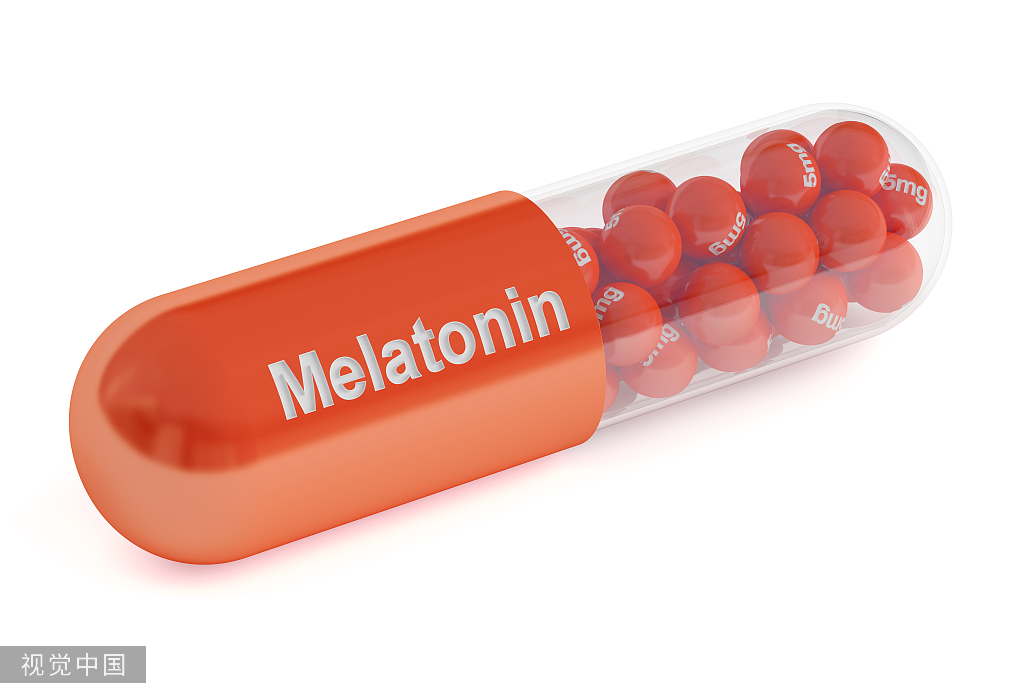 The melatonin content of chewable gummy sleep aids is regularly mislabeled, according to a new study.
Researchers evaluated 25 brands of gummies purchased online that included melatonin as an ingredient on their labels. Twenty-two of the 25 gummy brands tested (88 percent) were inaccurately labeled, the study, published on April 25 in JAMA found.
The actual quantity of melatonin ranged from 74 percent to 347 percent of the labeled quantity. Melatonin, a hormone produced by the brain's pineal gland and that regulates the body's circadian rhythms, has been widely used as a sleep aid for adults, as people lose some of those natural hormones as they age.
However, more children have started to take it to help with sleep in recent years, resulting in a large number of emergency room visits. Side effects of melatonin use in children can include drowsiness, headaches, agitation and nausea.
Five of the products declared CBD (cannabidiol) as an ingredient, and the quantity of CBD ranged from 10.6 milligrams to 31.3 mg per serving, the study found. One product didn't contain detectable levels of melatonin but did have 31.3 mg of CBD, the second-most prevalent ingredient in marijuana.
Only three products contained a quantity of melatonin that was within a 10 percent variation of the declared quantity.
Study co-author Dr Pieter Cohen, an associate professor of medicine at the Cambridge Health Alliance in Somerville, Massachusetts, told CNN: "Four of the tested products contained levels of CBD that were between 4 percent and 18 percent higher than on the label."
Cohen said the researchers chose gummies over other products because parents would more than likely choose edibles to give to their children.
"We also wanted to take a closer look at those products after last year's report that poison centers have had over a quarter-million calls about pediatric ingestion, thousands of hospitalizations, ICU visits, even some deaths," he said.
According to a 2022 study by the US Centers for Diseases Control and Prevention (CDC), the number of pediatric melatonin ingestions reported to the poison control center increased from 8,337 in 2012 to 52,563 in 2021.
CDC data showed that 260,435 incidents of melatonin ingestion were reported to poison control centers between 2012-21, and more than 218,000 of those incidents occurred among children under 5 years old. The vast majority of those cases — 94 percent — were unintentional.
The CDC also found that 27,795 patients were treated at a healthcare facility due to melatonin ingestion. Of those, 4,097 (14.7 percent) were hospitalized, and 287 required intensive care; five children required mechanical ventilation, and two young children died.
Fewer than five cases of pediatric melatonin ingestion were reported per 100,000 population in 2012, to more than 60 in 2021. The emerging trend prompted the study, the authors said.
The study said that despite the lack of high-quality evidence to support melatonin's efficacy in healthy children, the use increased.
The study said that while intake of as little as 0.1 mg to 0.3 mg of melatonin to young adults can increase plasma concentrations into the normal nighttime range, consuming melatonin gummies as directed by the labels could expose children to between 40 and 130 times higher quantities of melatonin, leading to unintentional ingestion of melatonin greatly exceeding the necessary dosage.
Tanya Altman, a pediatrician, told KTLA-TV in Los Angeles that she rarely recommends melatonin for children. "We had to use it for certain medical conditions maybe, where those kids need some help to calm down at night, and other conditions."
Altman said melatonin is better used short term only, such as when traveling to a different time zone, or for a few days or a week.
She said melatonin, even if not overdosed, could be dangerous because it could interact with other medications and supplements. Some people could be overly sensitive to it even with a small dosage.
She recommends other means to help sleeping, such as maintaining a regular and healthy sleeping routine by going to bed at the same time each night, staying away from computer and phone screens in bed, and drinking chamomile tea, which has a calming effect.
Steve Mister, president and CEO of the Council for Responsible Nutrition, a trade association for the dietary supplement and functional food industry, told The Washington Post: "It's not uncommon for companies to put in a little extra. So, for instance, a melatonin product that's labeled as three milligrams might put in four milligrams There's nothing wrong with that."
Mister also called the research "an effort to raise undue alarm in consumers, and particularly among parents".
However, Cohen disagreed. He told the Post that people need to rethink the narrative about melatonin. "It's a drug. It's a hormone. And just like other drugs — just like every single drug that exists — it's all about dosages."
mayzhou@chinadailyusa.com