Chinese event in Geneva promotes mutual learning
Updated: 2023-05-05 07:17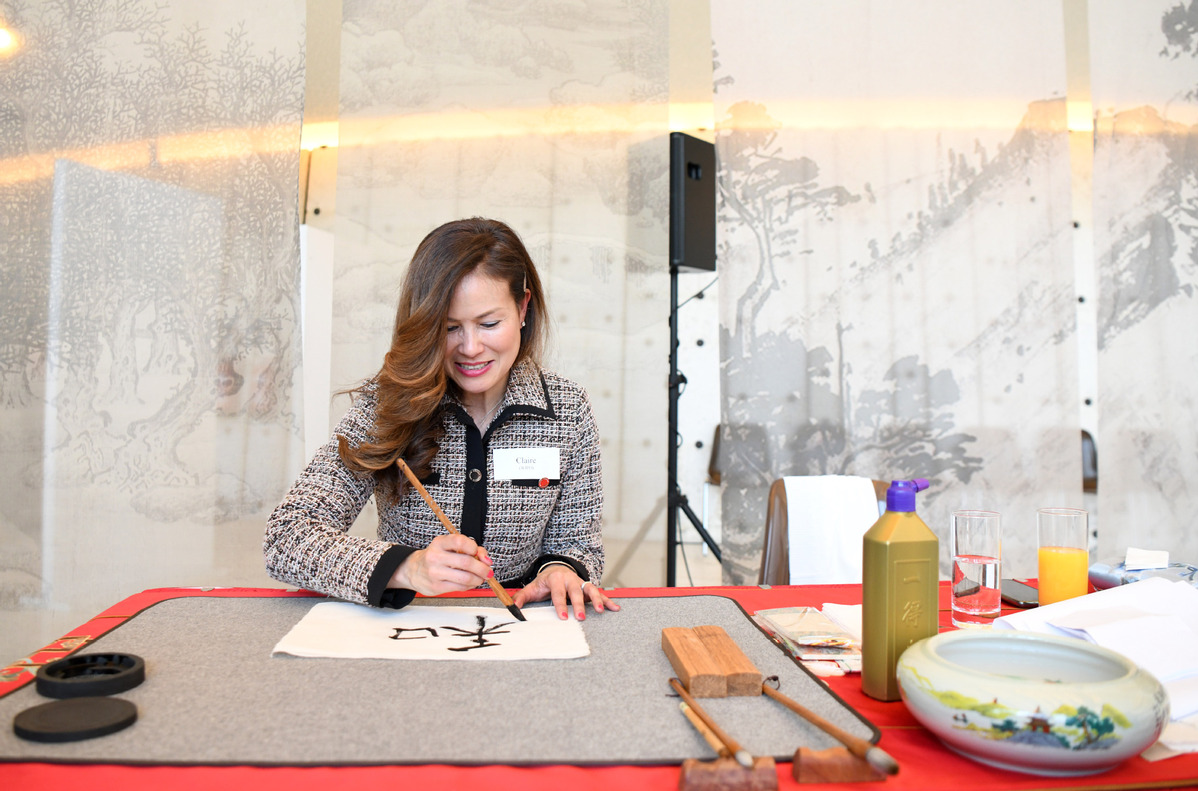 GENEVA — Looking at the beautiful exhibition from China "allows us to better appreciate and better understand each other," Madhu Seth, president of the Asian Ambassador's Wives Association Geneva, has said.
Seth made the remarks while participating in a cultural exchange event held here Tuesday at the Palais des Nations.
The event, "Appreciating Masterpieces of Calligraphy and Painting and Sharing the Beautiful Future", included exhibitions of Chinese traditional paintings and calligraphy works, and also offered guests an opportunity to watch a traditional tea ceremony and taste Chinese gourmet snacks.
Li Wenci, wife of Ambassador Chen Xu, permanent representative of China to the UN Office at Geneva and one of the two organizers of the event, said Chinese culture advocates harmony and beauty, adding that she hoped mutual learning and exchanges will be promoted between different countries.
Calligraphy works
Li Bing, wife of China's Ambassador to the World Trade Organization Li Chenggang and the other organizer of the event, displayed her calligraphy works to guests, which illustrates her vision of a "peaceful and prosperous life".
Claire Bostock Tang, wife of World Intellectual Property Organization Director-General Daren Tang, wrote a Chinese character on rice paper, explaining that "the character means 'togetherness', 'harmony' and 'interconnectedness'". She said she likes this Chinese character very much.
Mette Hartmeyer, wife of Permanent ambassador of Pakistan to WTO, told Xinhua that she really appreciated these initiatives "where we get exposed to each other's cultural heritage and history".
"It is a great initiative … to bring these beautiful cultural things" to the people in Geneva and the international community, Sushma Pandey, wife of the permanent ambassador of India to the UN Office at Geneva, told Xinhua.
Around 60 people, mainly wives of ambassadors from more than 40 countries to the UN Office in Geneva, as well as female leaders of several international organizations, attended the event.
Xinhua