Tale of prescience takes root
By FANG AIQING | China Daily | Updated: 2023-05-06 10:11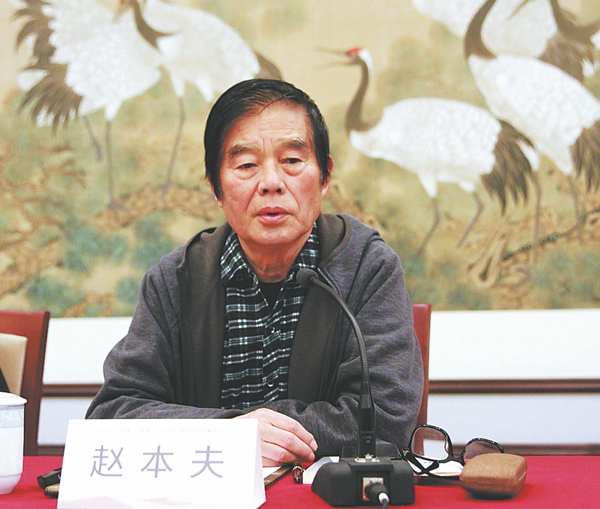 The author Zhao Benfu was known for previous works including A World Without Thieves.
The 2004 film adaptation by director Feng Xiaogang won a great many awards and nominations.
The "fish" in this novel is a metaphor for fertility and the "trees" symbolize the homeland. They represent the roots of the nation that have been passed down through the generations and are infused into the blood, Zhao says.
According to the Baihua Literature and Art Publishing House, publisher of the book, a French version of the novel has been published, while English, Spanish, German and traditional Chinese versions will be released in the near future.
Speaking of why they're introducing the book to Spanish readers, Eugenio Lopez Arriazu, co-founder of the publishing house Dedalus Editores, says it's a novel of adventure, with epic heroism and concern for people at the grassroots. He says it's a novel about life's hardships that precisely depicts people's struggles, and how they overcome the weaknesses in human nature.
One interesting aspect is that the novel encourages people to think about how to deal with their own life in a realistic manner, rather than simply by preaching, he says.
Aline Mittag, German translator of the book who teaches the language at Nanjing Normal University, says the biggest challenge was translating the names of the characters and certain places, because they bear specific meanings to help readers better understand the story.
Claude Payen, the French translator, says the author foresees the importance of planting trees in a story of the past, considering that there's currently been an urgency and popularity for planting trees in France.
According to critic Liang Hongying, the concern for a soilless, rootless and waterless world is universal; the issues raised in Zhao's work are not limited to China but encompass the whole world.
fangaiqing@chinadaily.com.cn