Lighthouse factories push Made in China into new development stage
By MA SI | China Daily | Updated: 2023-05-10 09:20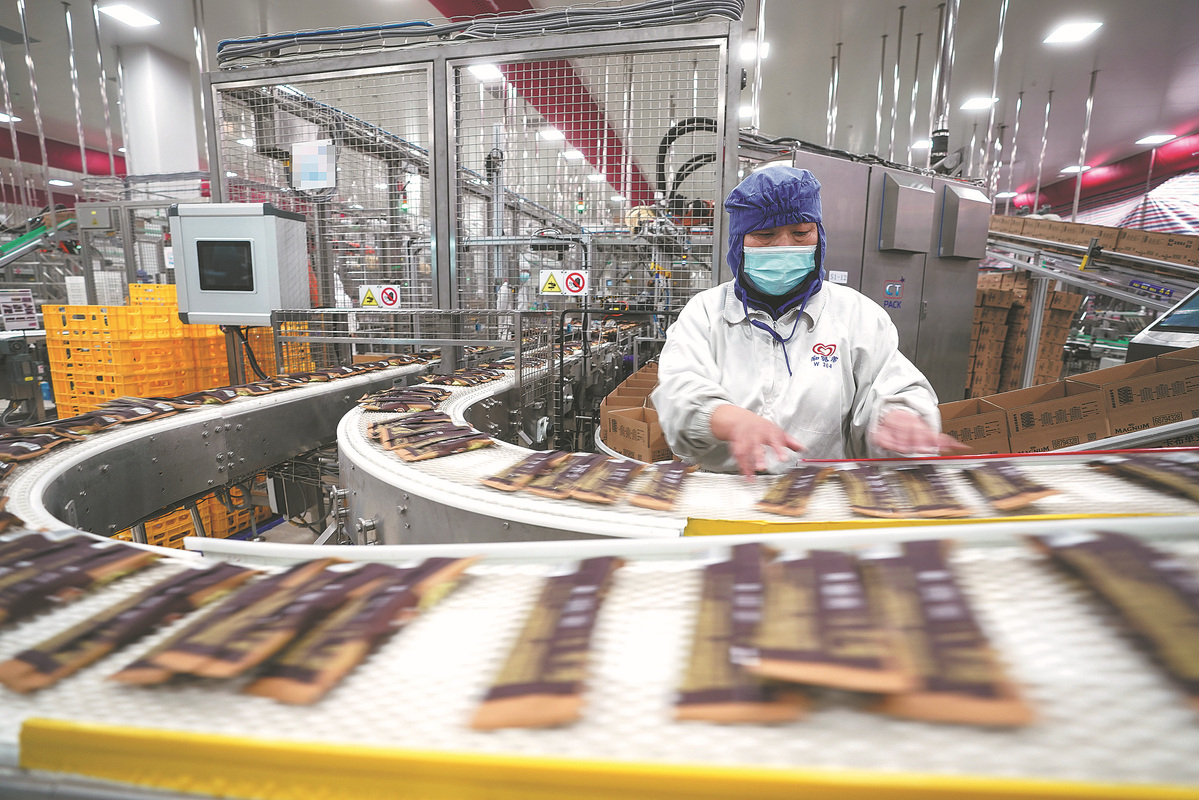 Country tops list with number of manufacturers using advanced technology for industrial upgrades
Made in China is now entering a new stage of development, as the country beefs up its push to pursue industrial upgrades and intelligent manufacturing.
China now dominates on the Global Lighthouse Network list, a project launched in 2018 by the World Economic Forum in collaboration with consultancy McKinsey& Company, which is a testament to the country's growing manufacturing prowess.
Formed by more than 130 plants to date owned by various companies, the Global Lighthouse Network is a community of manufacturers applying advanced technologies to speed up and spread the smart adoption of fourth industrial revolution technologies — a fusion of artificial intelligence, robotics, the internet of things, blockchain, 3D printing, genetic engineering, quantum computing and other technologies — to their industries worldwide.
To date, China houses 50 such lighthouse factories, the highest number among any country and accounting for nearly one-third of the world's total. These advanced factories, built by both domestic and foreign companies in China, offer a glimpse into how Made in China is upgrading into smart manufacturing and how the country's sprawling industrial economy will evolve in the future, officials and experts said.
Song Huasheng, a professor at Zhejiang University, said the number fully demonstrates that if China was running behind Western countries in the first three industrial revolutions, the country is now a parallel runner and even a leader in certain subsectors in the fourth industrial revolution.
The progress came as China's top leaders attached high importance to manufacturing and the central government unveiled a string of policies to advance industrial upgrades.
For instance, at a group deliberation during the two sessions, China's top legislative and political advisory meetings, in March, President Xi Jinping said the manufacturing industry is indispensable to China at all times and the country should advance new industrialization.
Bai Ming, deputy director of international market research at the Chinese Academy of International Trade and Economic Cooperation, said President Xi's emphasis on manufacturing showed that a modern industrial system will be key to China's economic development over the next few years and will have a profound impact.
"In the face of growing external risks, Made in China needs to be backed by a stronger industrial system," Bai said.
Bai said the lighthouse factories showcase how China will sharpen its edge in high-end manufacturing, an arena where all major economies are ramping up to establish a foothold.
For instance, the No 18 Factory of Sany Heavy Industry, a Chinese machinery giant, in Changsha, Hunan province, was recognized as the second lighthouse factory in the global heavy industry sector.
In the factory, Sany has used flexible automated production, artificial intelligence and the IoT solutions to establish a digital and flexible manufacturing system of heavy equipment. The cutting and sorting of steel plates are finished by AI robots with a 3D high-definition vision system, of which the accuracy can be increased to 1 millimeter.
BOE Technology Group Co Ltd, a leading Chinese display panel supplier, has a factory in Fuzhou, Fujian province, which is also recognized as a lighthouse factory by the World Economic Forum.