Pakistani's Chinese dreams come true
China Daily | Updated: 2023-05-16 09:22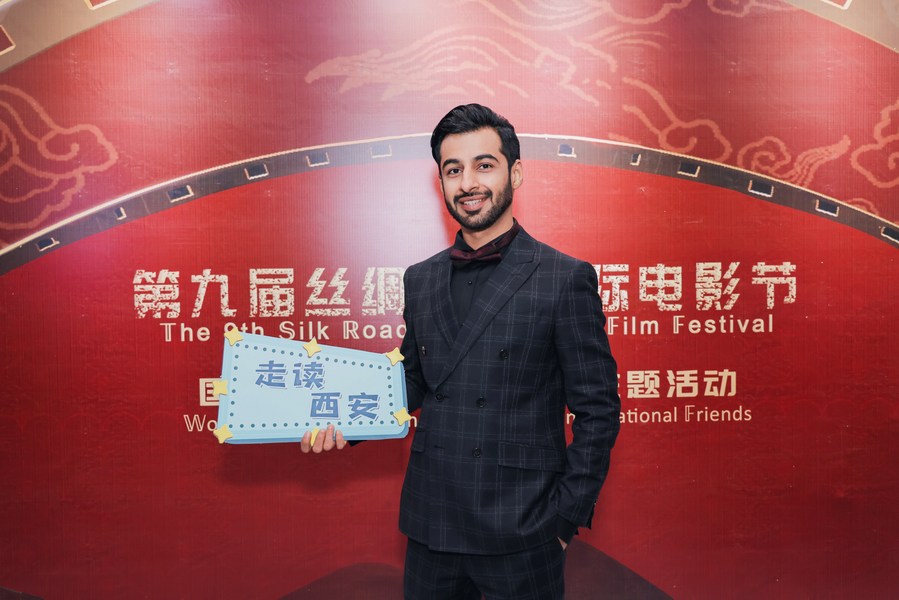 XI'AN — From a Pakistani national who spoke only broken Chinese to a movie actor and entrepreneur, 30-year-old Anees Qadir believes that Xi'an, capital of Shaanxi province, is the place his dreams became a reality.
As a child, Qadir had two dreams: to either become a pilot or an actor. In 2014, following his father's advice, the then-21-year-old enrolled in a course at Northwestern Polytechnical University in Xi'an.
It was there that Qadir developed a deeper knowledge of the history of Sino-Pakistani friendship and China's successful economic development in the past few decades. The Belt and Road Initiative, which was proposed in 2013, only strengthened his determination to stay.
Xi'an impressed him with its ancient history, mouthwatering delicacies and hospitality. He has visited the Terracotta Warriors three times, and his younger brother and sister are also in China. "Now I am familiar with the city and do not need to use navigation apps most of the time," he said with pride.
His acting career also began during his university days, when he used to work as a part-time model.
For Qadir, films are a window into unfamiliar countries and also help build bridges between different cultures.
"Before I came to China, I enjoyed watching Chinese action comedy movies like Shaolin Soccer and Kung Fu Hustle, and held the misconception that every Chinese knew kung fu," he said, smiling.
"After traveling to Beijing, Shenzhen and other cities and acting in different roles, I had the opportunity to experience different aspects of traditional Chinese culture, including calligraphy, and see the real China for myself," he added.
Qadir has so far starred in three movies and features in several upcoming TV dramas. "From walk-on parts to leading roles, I want to show the audience the real China and show the sincere friendship between China and Pakistan," he said.
In 2019, Qadir founded a media company in Xi'an specializing in the production of movies, short videos and livestream shows.
In the future, he plans to take the stories of the Gwadar Port and the Karakoram Highway to the big screen. "As projects that are part of the China-Pakistan Economic Corridor, they benefit our two peoples and are a testament to the selfless devotion of workers, some of whom even laid down their lives. This is worth recording," he said.
Xinhua