Swiss pop duo tours China
By Chen Nan | chinadaily.com.cn | Updated: 2023-05-16 14:56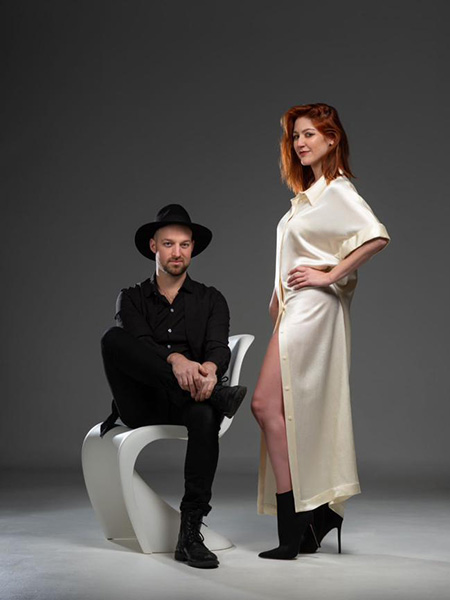 Swiss electro-pop duo Sophie de Quay is touring China. It is the first time that the duo has travelled to China for concerts after COVID-19.
Born in Switzerland and raised in Singapore and New York, Sophie, who is the leading vocalist, has traveled to over 40 countries so far, and her rich experiences are projected into her compositions. She met multi-instrumentalist and music producer Simon Jaccard in 2006, launching the group Sophie de Quay.
Sophie and Simon both studied the Chinese language in Shanghai at Jiao Tong University and sing in Mandarin.
During their first stop in Guangzhou, the duo performed two Chinese songs, including the popular Chinese song, The Moon Represents My Heart, which they learned during their stay in Shanghai. The other song they performed was Can You Listen to Me?, which the duo wrote in French and translated into Mandarin.
"It was my dream to translate one of our songs into Mandarin and I chose Can You Listen to Me? because it is a song that is dedicated to people we love," says Sophie, adding that the song was also for ancestors because she knows that ancestors are important in China. When she was a child living in Singapore, she can remember how family gathered near the tombs to commemorate their ancestors.
"For now, we have one original song in Mandarin, which is only the beginning. The song was released in Mandarin before being released in French. It will be released in French on our next album," she adds.
The ongoing tour will last for a month, bringing them to Chinese cities, such as Shanghai, Chengdu and Beijing. The duo toured in China in 2019, which brought them to Chinese cities, including Dalian, Ningbo, Shenzhen, Beijing and Shanghai.