US sees sharp rise in child labor violations
By AI HEPING in New York | China Daily Global | Updated: 2023-05-17 09:18
Limitations scrapped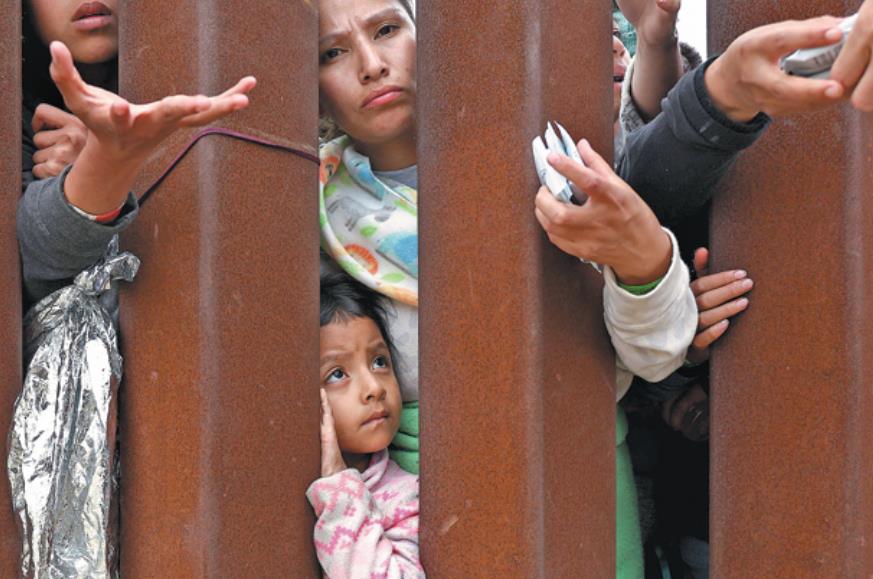 In Minnesota, a proposal would allow 16- and 17-year-olds to work on construction sites. A new Arkansas law removes a requirement that children under 16 provide proof of parental consent to work. A Tennessee law scraps the prohibition on 16- and 17-year-olds working in restaurants that derive more than one-fourth of their revenue from alcohol.
"Eliminating work opportunities for youth just because of their age will make it even harder for businesses to find reliable employees," Republican state Senator Rich Draheim, sponsor of the Minnesota bill, said in a statement. "Businesses teach these youth workers skills that will prepare them for their future — and maybe even attract them to their industry for life."
Dale Carr, Republican state representative in Tennessee, said in a February hearing on the legislation, "We're desperately needing some extra workers between the ages of 16 and 17 to work at some of these restaurants."
Republican state Senator Ed Jackson, who sponsored the bill in the Tennessee Senate, said the goal was "to try to address staffing problems in the hospitality industry" and to "encourage Tennesseans to enter the workforce at a younger age to gain valuable experience".
Supporters of the state bills include national and state branches of the National Federation of Independent Business, the Chamber of Commerce and the National Restaurant Association, as well as lodging and tourism associations, homebuilders and Americans for Prosperity, a conservative political advocacy group in Virginia, said a report from the Economic Policy Institute in Washington.
"Attempts to weaken state-level child labor standards are part of a coordinated campaign backed by industry groups intent on eventually diluting federal standards that cover the whole country," the report said.
Jessica Dunker, president and CEO of the Iowa Restaurant Association, said the legislation in her state is designed to open more work opportunities for students who want, or need, to earn extra money.
Dunker said her group is most interested in provisions that would allow 14- and 15-year-olds to work later on school nights; allow some underage workers to obtain a driver's license to drive to and from a job; and allow 16- and 17-year-olds to take and deliver alcohol orders at restaurants.
At the start of the pandemic, the Iowa restaurant industry laid off about half its workforce, Dunker said. Since then, "we were never able to recoup our workforce", she added.
"This is a youth employment bill," she said. "There isn't a youth job in the state that isn't at least $10 an hour, and most are $15."
Children have crossed the southern border on their own for decades, and since 2008 the US has allowed non-Mexican minors to live with sponsors while they go through immigration proceedings, which can take several years.
In the past two years, more than 250,000 children have entered the US by themselves.
Parents know that they would be turned away at the border or quickly deported, so they send their children in hopes they will find work and the money they earn will come back. Many pay rent and living expenses to their sponsors.
Most children are sent to relatives, acquaintances or even strangers, a Times analysis of federal data showed. Nearly half are coming from Guatemala, where poverty is fueling a wave of migration.
Sponsors are required to send migrant children to school, and some students juggle classes and heavy workloads.
The Health and Human Services Department, or HHS, is responsible for ensuring that sponsors will support them and protect them from trafficking or exploitation.
While the agency checks on all minors by calling them a month after they start living with their sponsors, the Times said data it obtained showed that over the past two years the agency could not reach more than 85,000 children and it had lost immediate contact with one-third of migrant children.
The HHS wanted to release children swiftly for the sake of their well-being, but had not compromised safety, said Kamara Jones, a spokeswoman at the agency.
"There are numerous places along the process to continually ensure that a placement is in the best interest of the child," she told the Times.
The federal government hires child welfare agencies to track some minors who are deemed to be at high risk. But caseworkers at those agencies told the Times that the HHS regularly ignored obvious signs of labor exploitation, which the agency disputed.
The Labor Department is supposed to find and punish child labor violations, but inspectors in a dozen states told the Times their understaffed offices could barely respond to complaints, let alone open new investigations.
"As the government, we've turned a blind eye to their trafficking," said Doug Gilmer, head of the Birmingham, Alabama, office of Homeland Security Investigations, a federal agency that often becomes involved with immigration cases.
In Congress, legislation to crack down on use of child labor by companies has little Republican backing. Democrats' efforts to increase funding for federal agencies to provide more support services to migrant children who cross the border by themselves are being thwarted by the Republican-controlled House, where Republicans have pledged to slash agency budgets.
"This is a crisis made worse by President (Joe) Biden's open-border agenda," Representative Cathy McMorris Rodgers, a Washington Republican and the chairwoman of the Energy and Commerce Committee, said last month.
'Indentured servitude'
At a Senate Judiciary Committee oversight hearing last month, Senator Josh Hawley, Republican of Missouri, berated Homeland Security Secretary Alejandro Mayorkas on the issue, suggesting it should cost him his job.
"You have at every stage facilitated this modern-day indentured servitude of children," Hawley said. "Why should you not be impeached for this?"
Since the Times' investigation, the Biden administration has taken steps to change some of its policies and practices.
The HHS has designated a team to support children after they leave government shelters and is providing more children with case management and legal services.
Homeland Security has also widened its investigation into how underage migrant children have secured dangerous jobs that are legal only for US adults by presenting identification documents stolen from US citizens.
Agencies contributed to this story.
aiheping@chinadailyusa.com