Expo sets platform for cooperation between China and Arab nations
By Xu Weiwei | China Daily | Updated: 2023-05-23 09:11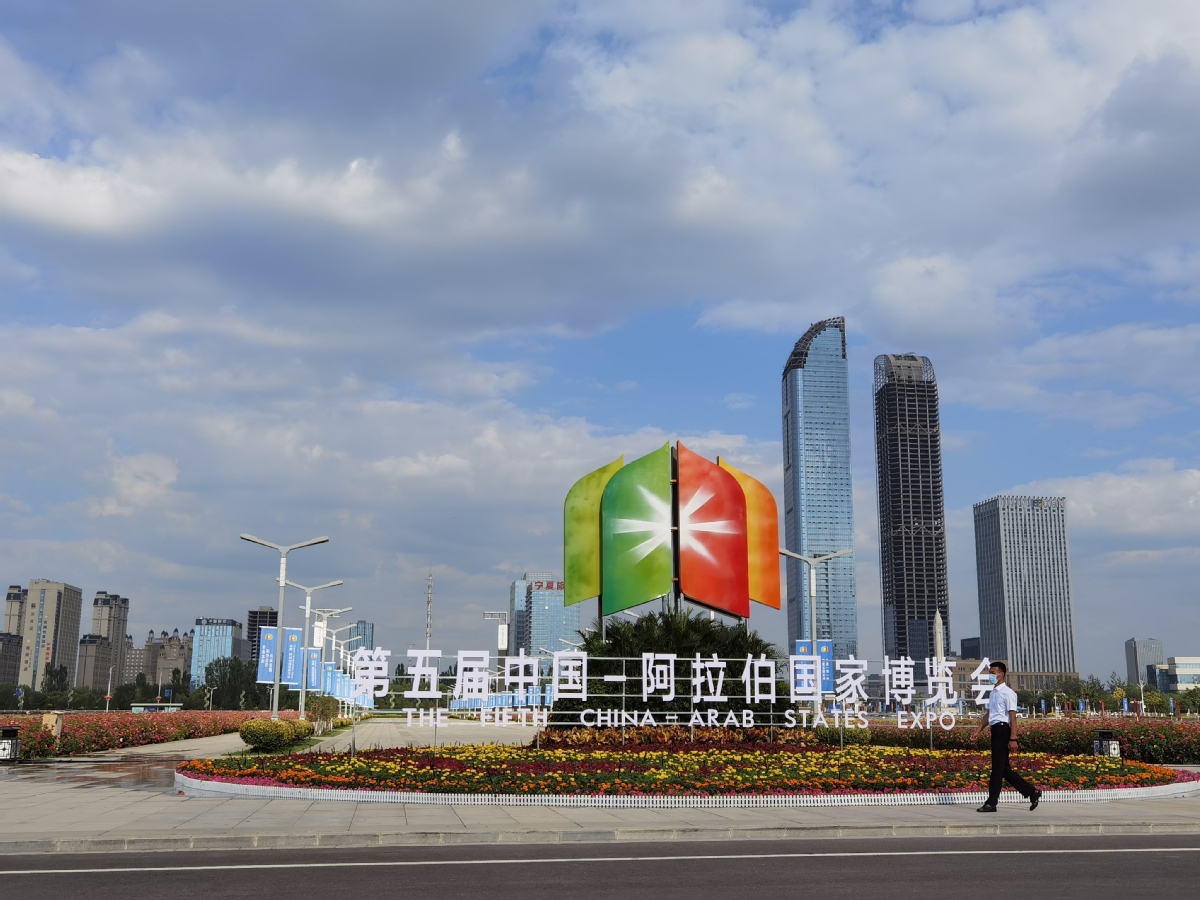 The China-Arab States Expo has become an important platform for China-Arab exchanges, and will expand high-quality cooperation in the Belt and Road Initiative, said officials, diplomats and business leaders.
At a promotional event for the China-Arab States Expo in Riyadh, Saudi Arabia, on Sunday, speakers noted that the expo has played an active role in promoting not only economic and trade ties, but also cultural communication between China and the Arab world.
Guest speakers at the event included Liang Yanshun, Party chief of the Ningxia Hui autonomous region and chairman of the standing committee of Ningxia's people's congress; Saudi Minister of Industry and Mineral Resources Bandar bin Ibrahim Al Khorayef; Yin Lijun and Xie Qinsheng from the Chinese embassy in Saudi Arabia; Mohammed Abdulaziz Al Ajlan, chairman of the Saudi-Chinese Business Council, and Saudi business leaders Mohammed A. Al Ajlan and Ajlan A. Alajlan.
The sixth session of the expo will be held in Yinchuan, Ningxia, from Sept 21 to 24. Themed "New Era, New Opportunities, New Future", it will focus on the eight major cooperation initiatives between China and the Arab side and the five priority areas where China is ready to work with the Gulf countries in the next three to five years, Liang said.
The China-Arab States Expo is an international exposition jointly sponsored by the Ministry of Commerce of China, the China Council for the Promotion of International Trade, and the government of the Ningxia Hui autonomous region. Since 2013, five sessions of the expo have been held in Yinchuan of Ningxia under the principle of "Friendship, Cooperation, and Win-win Development".
"We aim to deepen cooperation in fields such as trade and economy, energy, science and technology, and agriculture, and foster new growth drivers in areas including green and low-carbon development, digital economy, and health and medical services," Liang said.
The five expos over the decade have built bridges and created favorable conditions for economic and trade exchanges and cooperation between countries and regions involved in the Belt and Road Initiative, including Arab countries, effectively promoted economic and trade exchanges between China and Arab countries, and promoted the vigorous development of China-Arab relations, he told guests while sincerely inviting Saudi businesses to participate.
Minister Al Khorayef expressed the will of Saudi Arabia to showcase its products, attractions and strength at the expo while relating its significance to bilateral exchanges.
Yin Lijun, charge d'affaires of the Chinese embassy in Saudi Arabia, said with Saudi Arabia's proactive participation and support, this expo will achieve greater success and inject strong impetus into the friendly cooperation between China and Saudi Arabia, and between China and other Arabian countries in the new era.
The expo is a major measure to implement the achievements of the "Three Summits" of China-Arabia, China-GCC and China-Saudi Arabia late last year.
Yin said Chinese diplomats in Saudi Arabia fully support Ningxia holding the sixth expo and enhancing the China-Saudi Arabia economic and trade exchanges and cooperation to a new level.
Mohammed Abdulaziz Al Ajlan, chairman of the Saudi-Chinese Business Council, expressed hope that the meeting would achieve its goals, highlighting the most important opportunities available to the private sector to increase the scale of trade and investment between the Kingdom of Saudi Arabia and China.
PowerChina Saudi representative Zhu Jing said that in recent years Chinese enterprises have been actively participating in the improvement of infrastructure, industrial development, technological progress, education and medical care in Saudi Arabia, helping to improve the living standards of local people.
Zhu noted PowerChina has been focusing on local employment and procurement, and has witnessed a steady rise in the proportion of Saudi employees and local products and services, advocating green and low-carbon operations, frequently donating funds to educational causes, and organizing vocational technical training for their employees.
"Meanwhile, we hope people from all walks of life in Saudi Arabia will continue to help, support and care about Chinese enterprises."
Hu Dongmei contributed to this story.