Residents feel the benefits of hutong revamps
By Yang Feiyue | China Daily | Updated: 2023-05-24 08:13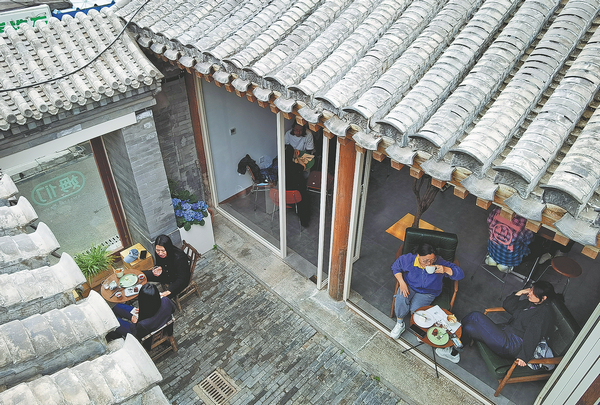 "In planning and design, it is important to strengthen protection of the authenticity and integrity of heritage, and highlight the rich values and connotations of the hutong," Wu said.
Efforts have been made to preserve the original features of courtyards and hutong based on the study of maps from the Qing Dynasty (1644-1911), and to maintain their original scale, Wu added.
His team has also made a point of displaying old objects found during the renovation work.
During courtyard beautification work in Dongzhong hutong, Wu and his team explored solutions with local communities, paying special attention to the problems they raised.
Speaking about future renovation, Wu believes this work will feature progressive upgrading on a small scale and that a fresh method will be needed to use newly released courtyard space and deal with intricate hutong conditions.