New processor, OS to propel open-source chip ecosystem
By ZHANG ZHIHAO | CHINA DAILY | Updated: 2023-05-27 07:34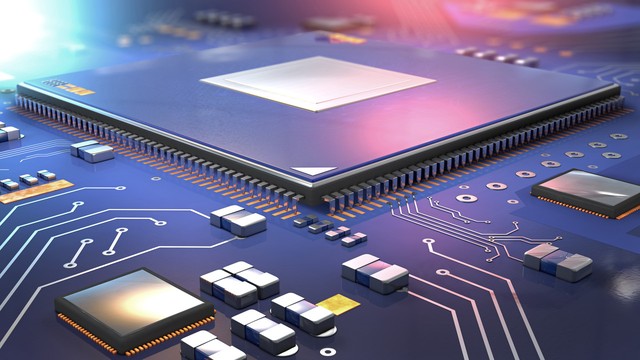 The Chinese Academy of Sciences has unveiled a new high-performance processor chip and a new operating system, based on the popular open-source chip design standard known as RISC-V.
The chip has been named Xiangshan open-source high performance RISC-V processor, while the operating system is called Aolai.
These technological achievements represent China's commitment to building an open-source chip ecosystem with a new blueprint to support its digital economy and promote international cooperation in chip development, experts and officials said on Friday.
For decades, computer chip designs have been expensive and hard to license. Global chip designers, such as Intel and ARM, have long kept their blueprints a secret, meaning consumers had to buy manufactured chips directly or pay more for a customized design.
RISC-V, which means an instruction set architecture rooted in reduced instruction set computer principles, has been open and free to use since its launch in 2010 and everyone can use it to design a chip tailored to their needs. As a result, MIT Technology Review named the chip design as one of the breakthrough technologies of 2023.
About 3,100 members worldwide, including companies and academic institutions, are now adopting the new design to build RISC-V chips, according to MIT Technology Review. "In a few years, RISC-V proponents predict, the chips will be everywhere," the publication said.
Yin Hejun, vice-president of the Chinese Academy of Sciences, said during a session of the 2023 Zhongguancun Forum in Beijing that processor chips are the foundation of information technology and the digital economy.
Over the past four decades, open-source software ecosystems have revolutionized the global information technology industry, Yin said on Friday.
Some notable examples include Bluetooth, Ethernet, Wi-Fi, and PDF, all of which are based on open standards whose design specifications are publicly available, allowing consumers and product makers to access the same functions across various devices.
Yin said the Chinese Academy of Sciences attaches great importance to building open-source technology ecosystems. In 2018, the academy launched the China RISC-V Alliance to facilitate the construction of a RISC-V ecosystem.
In the future, the academy will continue to support innovations based on RISC-V, enhance international cooperation, and foster new industries and applications using the new design to strengthen the global chip supply chain and open-source ecosystem, Yin said.
Yu Yingjie, vice-mayor of Beijing, said RISC-V, x86 and ARM are becoming the three pillars of the global chip ecosystem, creating new opportunities.
The city will take advantage of its rich resources in human, policy and capital to create a high-quality open-source chip industrial hub that can yield innovation and contribute to the development of the global information technology sector, he said.
Sun Ninghui, a noted computer scientist and academician of the Chinese Academy of Engineering, said the Chinese Academy of Sciences had been developing open-source processor chips since 2015, achieving multiple breakthroughs and cementing China's position as a global front-runner in open-source processors.
The Xiangshan chip and Aolai operating system are two notable achievements that showcase China's commitment to strengthening the global chip supply chain and creating an open-source chip ecosystem that can benefit the world, he said.