Master craftsman of a legacy
By CHEN NAN | CHINA DAILY | Updated: 2023-05-30 07:47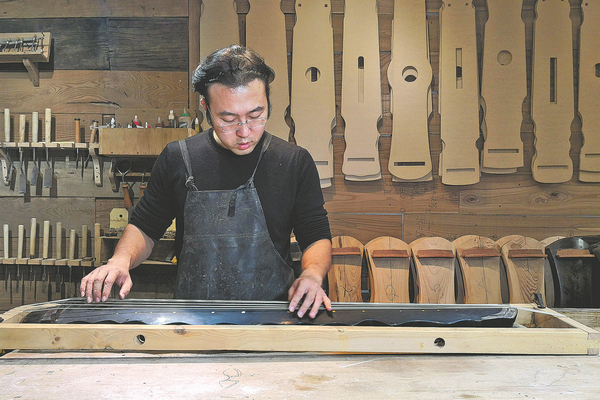 "The elegant and lingering sounds of the guqin are totally different from the Western musical instruments I learned," he recalls.
After returning to Beijing, he started learning the instrument. Later, he learned how to make the guqin from Han Tingyao, now 85, a Beijing-based master artisan.
Sui travels nationwide and even abroad to buy high-quality materials and tools.
For example, the kind and quality of the wood used is crucial, so he frequently travels to Fujian and Jiangxi provinces in search of the right stuff. He gets raw lacquer, which is used to protect the guqin from corrosion, from a single place — Rentoushan, a village in Maoba township, Lichuan city, Hubei province.
Years of guqin-making experience has gifted Sui with the ability to make high-quality instruments.
"Each guqin has its unique texture, which you can only get to know after you feel it with your own hands," he says.