Optimism remains amid row
By Xu Weiwei in Hong Kong and Arunava Das in Kolkata, India | China Daily | Updated: 2023-06-05 09:19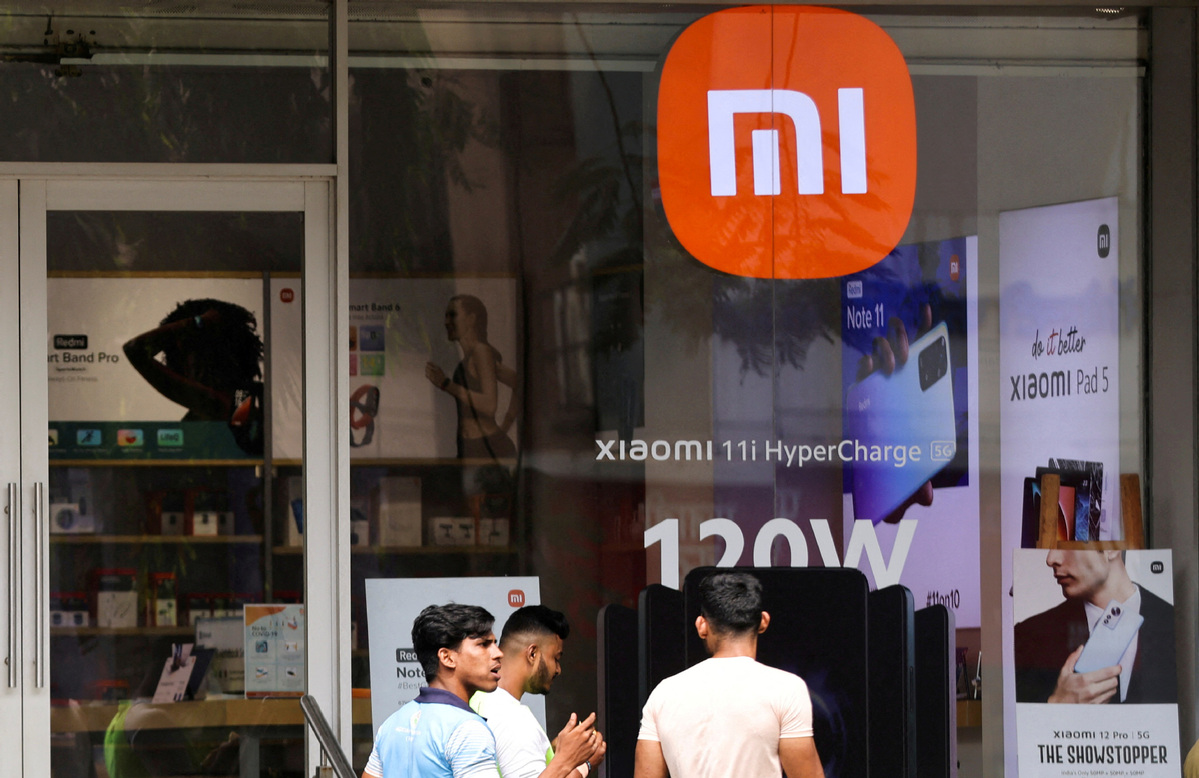 Economic relations between neighbors can be advanced despite daunting challenges: Experts
Despite the daunting challenges that some Chinese companies, such as Xiaomi, face in India, economic relations between the two neighbors can be advanced through closer collaboration, analysts say, pointing to an abundance of business and investment opportunities.
Xiaomi India is struggling after a recent dispute with the Indian authorities that led to $725 million worth of its assets being seized in April after it allegedly breached India's foreign exchange laws.
Xiaomi said on May 18 that its Indian branch has always operated in compliance with local laws and regulations and that it will continue to maintain candid communications with the Indian government, hoping the two sides can reach a consensus.
"We'd like to reiterate that our operations in India are compliant with all local laws and regulations," a Xiaomi India spokesperson was quoted in the Indian telecommunications newsletter ETTelecom as saying.
Xiaomi India said that nearly 84 percent of the value is owed to Qualcomm as royalties, the newspaper Indian Express reported. The final order copy is yet to be made public.
In an earlier legal filing, Xiaomi said the assets seizure had "effectively halted the operations" of the company.
Xiaomi is one of the leading brands in India's competitive smartphone market with a market share of 18 percent in the last quarter of 2022, Counterpoint Research of Hong Kong said. Xiaomi India, incorporated in 2014, is classified as a wholly owned subsidiary of a foreign company and is registered with the Registrar of Companies in Bengaluru. It was the No 1 smartphone company in India in terms of revenue in the third quarter of 2021, but slipped to fourth by the first quarter of this year.
The seizure of Xiaomi's assets has raised concerns about how Chinese companies in India can operate, especially after the Indian government banned hundreds of Chinese apps, citing security concerns.
Roy Ye, a Chinese businessman doing business in India, said he believes that the Xiaomi case will act as a deterrent for Chinese companies that want to establish a presence in the country.
Indian authorities have expressed a keenness for the country to reduce dependence on Chinese goods, but an industry insider, who spoke to China Daily on condition of anonymity, said significant volumes of electrical equipment, appliances and active pharmaceutical ingredients continue to be imported from China.
Competitive products
Chinese imports are popular in India. "They are so competitive," the industry insider said.
Some analysts said the Xiaomi crisis would blow over soon. "For any company, India is a big and lucrative market," said Dipten Basu, former general manager of the India Trade Promotion Organization. "The matter is sub judice so I should not make any comment on who is right and who is wrong."
Basu, as director of the India Pavilion at the Shanghai World Expo in 2010 and later as a member of the K2K: Kolkata to Kunming civil forum, has visited China numerous times.
"The closer we come the better things can be in every respect," Basu said. "Certain issues are there which require to be addressed. But as far as I am concerned, if India and China are able to narrow their differences and work hand in hand, the result will be win-win."
Xiaomi India announced a partnership with Optiemus Electronics, which will manufacture its audio products in India. The partnership "makes a major milestone in our efforts to accelerate our localization of products and components to bring out high-quality devices that will be 'Made in India', at honest pricing," the Times of India quoted Muralikrishnan B, president of Xiaomi India, as saying.
The Executive Director of the Federation of Indian Chambers of Commerce and Industry China, Atul Dalakoti, said he thinks that whenever there is a case like the Xiaomi one it has an impact.
Xiaomi should negotiate more with Indian authorities and learn more about the country's legal system, he said. "They can always appeal as there's an appeal process and other (legal) processes."
Because of India's participation in Quad group meetings with the United States, Japan and Australia, some worry that geopolitical factors may cast a shadow over Chinese companies operating in India.
Dalakoti said he believes Xiaomi's problems are not totally related to it being a Chinese company. Companies from other countries have faced issues with India's tax authorities, he said.
"A lot of them are not Chinese. So it has nothing to do with the (Sino-Indian) relationship. It has happened to other companies which belong to other countries."
Those operating in India need to have a good understanding of its tax system, he said. At the same time it is important that any country's tax policies should be consistent, open and easily understood.
India needs to learn from China on research, indigenous product development and discipline, said Sandeep Sengupta, managing director of ISOAH Data Securities Private, whose headquarters are in Kolkata.
The two countries are ancient civilizations and have many commonalities, Sengupta said.
Lawrence Loh, director of the Centre for Governance and Sustainability at the National University of Singapore, said countries should evaluate technologies on their merit and not be sidetracked by political concerns.
"The interests of the people are paramount, and these cannot be compromised by actions on technologies that can actually serve the needs of these people."
Free markets should be respected and efforts to block free trade, particularly in technological products, will result in a reduction in consumer choice, he said.
Dalakoti said it is important that India and China resolve their issues, whether political or economic, and work together because both countries, each with a population of 1.4 billion, stand to benefit.
There should be more dialogue and meetings between China and India, he said.
"Now after COVID-19… We hope that the political relationship of China and India will improve. We hope the economic relationship will improve. And we hope that all existing issues between India and China can be resolved in a way acceptable to both parties."
Contact the writers at vivienxu@chinadailyapac.com.
Arunava Das is a freelance journalist for China Daily.