Rare books on Tibetan epic published in China
Xinhua | Updated: 2023-06-05 16:55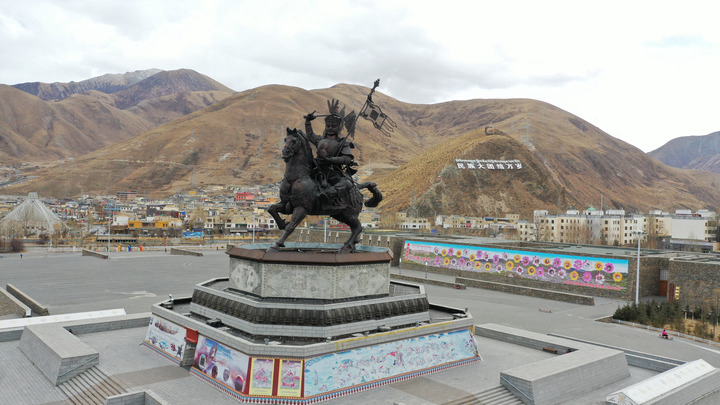 Two new books on the Epic of King Gesar have been published as part of efforts to preserve the 1,000-year-old Tibetan epic, according to a research center in Northwest China's Qinghai province.
The Epic of King Gesar has about 200 episodes and is believed to be one of the world's longest epics. It tells how a Tibetan demigod king conquered his enemies and helped ordinary people in the 11th century.
The epic has been passed down orally by singers, often illiterate herders or peasants from Tibet, Inner Mongolia Autonomous Region, or Qinghai Province, who have often claimed they were spontaneously repeating the lines after a strange dream or serious illness.
It was listed as a World Intangible Cultural Heritage in 2009.
One of the latest publications in the Tibetan language was compiled from the manuscripts collected by the Qinghai provincial protection and research center of the Epic of King Gesar. The other, in Chinese, is based on "The Superhuman Life of Gesar of Ling," which was written by French traveler Alexandra David-Neel and published in French in 1931.
The publication of the two books is of great significance to the cultural inheritance, protection and development, as well as the study of the Epic of King Gesar. It will also help more readers learn the epic and enhance the cultural exchanges and integration of different ethnic groups, said Wangchen Tsering, an associate researcher with the center.
The books were published by the Qinghai Ethnic Publishing House.