Qilu shipping cancer drug to US
By Zheng Yiran and Liu Zhihua | China Daily | Updated: 2023-06-07 09:12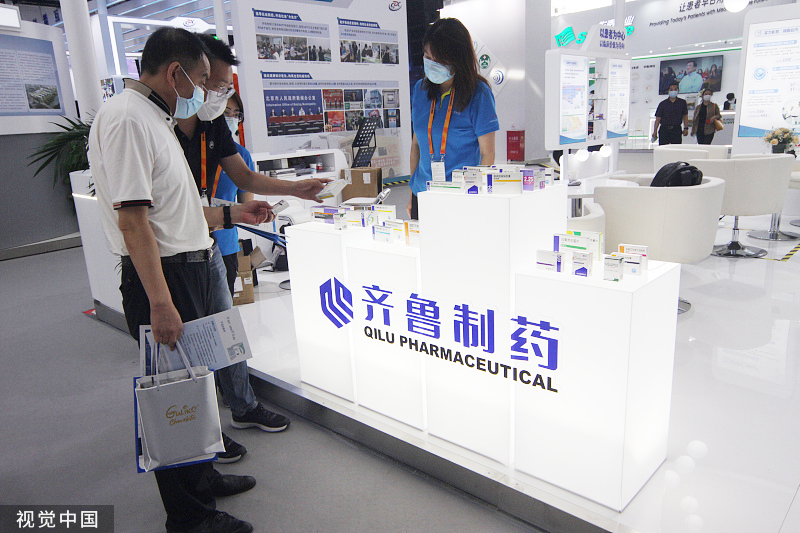 Amid an ongoing cancer drug shortage, the United States Food and Drug Administration has been working with Chinese drugmaker Qilu Pharmaceutical Co Ltd to import the oncological medication cisplatin.
This is the first time that a Chinese pharmaceutical enterprise has won the right to export drugs available in the Chinese market to address medicinal shortfalls in the US.
The FDA has authorized the temporary importation of cisplatin from China in an effort to ease an acute shortage of cancer drugs in the US, according to an update posted to the agency's website.
Qilu said that it "has initiated temporary export of cisplatin injections with vial and carton labels in Chinese into the US market. The cisplatin injections from Qilu are marketed and manufactured in China and are not FDA-approved", according to the FDA statement.
Qilu said in a statement on its official WeChat account that it received an urgent email from the FDA in March, calling for cisplatin supply amid US drug shortages. In a short period of time, the company went through material preparation and translation, and proposal application. Soon after, the FDA launched a quick approval process. On May 23, it approved the temporary importation of cisplatin from China. A week later, truckloads of cisplatin were shipped to the US.
As reported by CNN, cancer treatments are among the hardest-hit as the US faces a near-record number of drug shortages. As of the end of March, about two dozen chemotherapy drugs were in active shortage, the fifth most of any drug category, said the University of Utah Drug Information Service.
Zhou Mi, a senior researcher at the Chinese Academy of International Trade and Economic Cooperation in Beijing, said: "China and the US have extensive complementary interests in many fields, including medicine. The cooperation between the two countries fully demonstrated a good market mechanism to leverage their own advantages, address patient medical needs and promote continuous innovation."
Despite some US politicians advocating decoupling, the temporary US imports of the unapproved Chinese drug again underline the strong economic and trade ties between the two countries, which is underpinned by China's resilient industrial and supply chains, according to Chen Jia, an independent researcher on international strategy.
"It is not the first time and will not be the last time for the US to resort to supplies from China to ease its supply and demand imbalances in the domestic market for certain goods, and China has always been acting out of principle, humanitarianism and free trade to not distort the trading or reap excessive profits," Chen said.
"The US is touting so-called de-risking while at the same time strengthening purchases of Chinese goods, which ironically contradicts its so-called decoupling attempts. The US should abandon the decoupling mindset to show respect for time-tested free trade principles, and put US people's interests, instead of political interests, in a core place of its state strategies," he added.