EU calls on tech giants to label AI content
By CHEN WEIHUA in Brussels | China Daily Global | Updated: 2023-06-07 10:03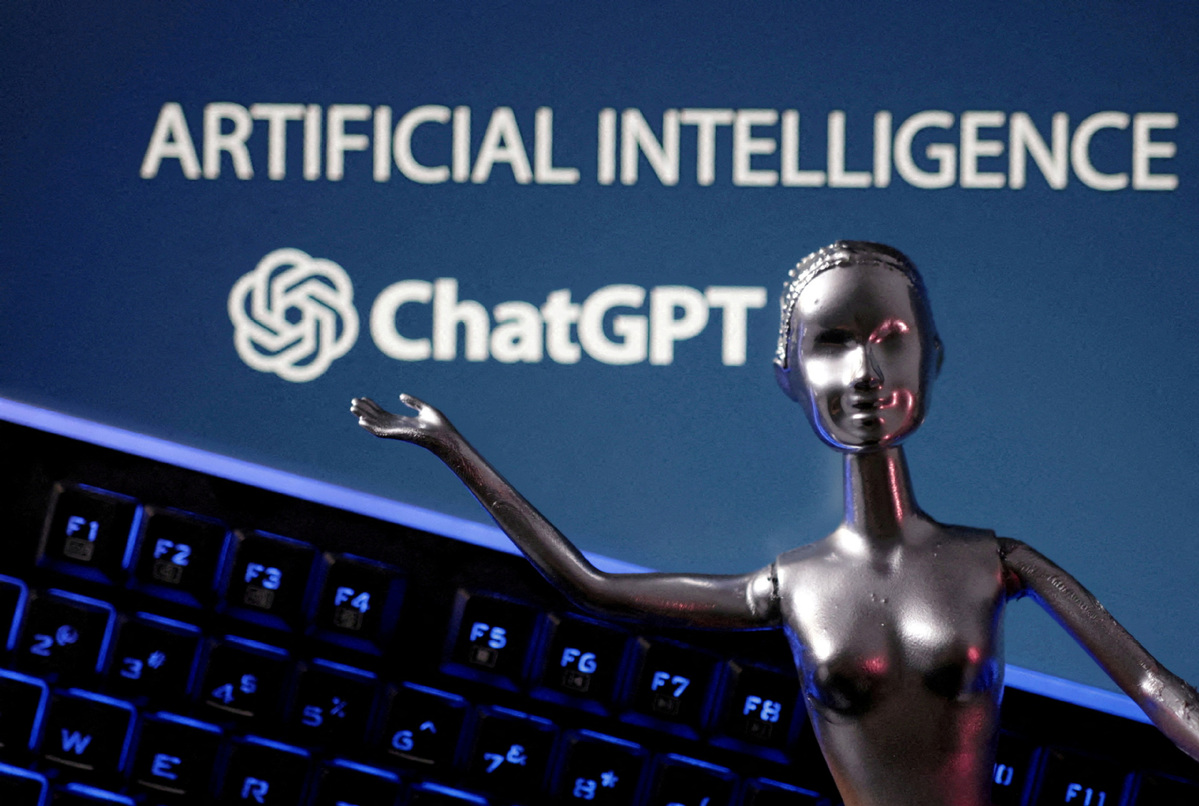 The European Commission is urging tech giants such as Google, Facebook and TikTok to start labeling content generated by artificial intelligence to combat disinformation.
The rapid development of AI technology has shown its extraordinary capability to generate humanlike text, images and video products, triggering an outcry for regulations in the field.
Vera Jourova, the European Commission's vice-president for values and transparency, announced the commission's call in a news conference on Monday.
Advanced chatbots such as ChatGPT are "capable of creating complex, seemingly well-substantiated content and visuals in a manner of seconds", she said.
"Image generators can create authentic-looking pictures of events that never occurred," she said, adding that "voice generation software can imitate the voice of a person based on a sample of a few seconds".
Companies that provide services with the potential to spread AI-generated disinformation should roll out technology to "recognize such content and clearly label this to users", she said.
The Czech politician and lawyer said 44 participants of the Code of Practice on Disinformation will start a new group to discuss how to best respond to new AI technologies.
Stopping disinformation
Participants of the code will have to release reports in mid-July on their detailed measures to stop disinformation and plans to halt disinformation generated by AI.
Jourova criticized Twitter, owned by billionaire Elon Musk, for leaving the voluntary code just a few months before it takes effect.
"Twitter has chosen the hard way," she said. "They chose confrontation, which was noticed very much in the commission.
"Make no mistake, by leaving the code, Twitter has attracted a lot of attention, and its actions and compliance with EU law will be scrutinized vigorously and urgently."
The European Union's moves aim at protecting free speech, but AI machines have no right to the freedom of speech, she said.
While Jourova's call is voluntary, the EU's Digital Services Act will take effect in August, forcing tech platforms to be compliant, such as being more transparent about their algorithms and banning targeted advertising based on sensitive data.
European Commissioner for Internal Market Thierry Breton is scheduled to travel to San Francisco later this month to meet leaders at Twitter on the platform's ability to comply with the Digital Services Act.
At an EU-US Trade and Technology Council meeting in Sweden last week, the two sides announced that they would soon release a voluntary code of conduct on AI.
In a Twitter Space talk on Monday, Musk expressed that China will initiate AI regulation.
He said "on my recent trip to China, I went to senior leadership there".
"I think we had some very productive discussions on artificial intelligence risks, and the need for some oversight and regulation."