World Bank revises up China's growth to 5.6%
By ZHAO HUANXIN in Washington | China Daily Global | Updated: 2023-06-07 10:52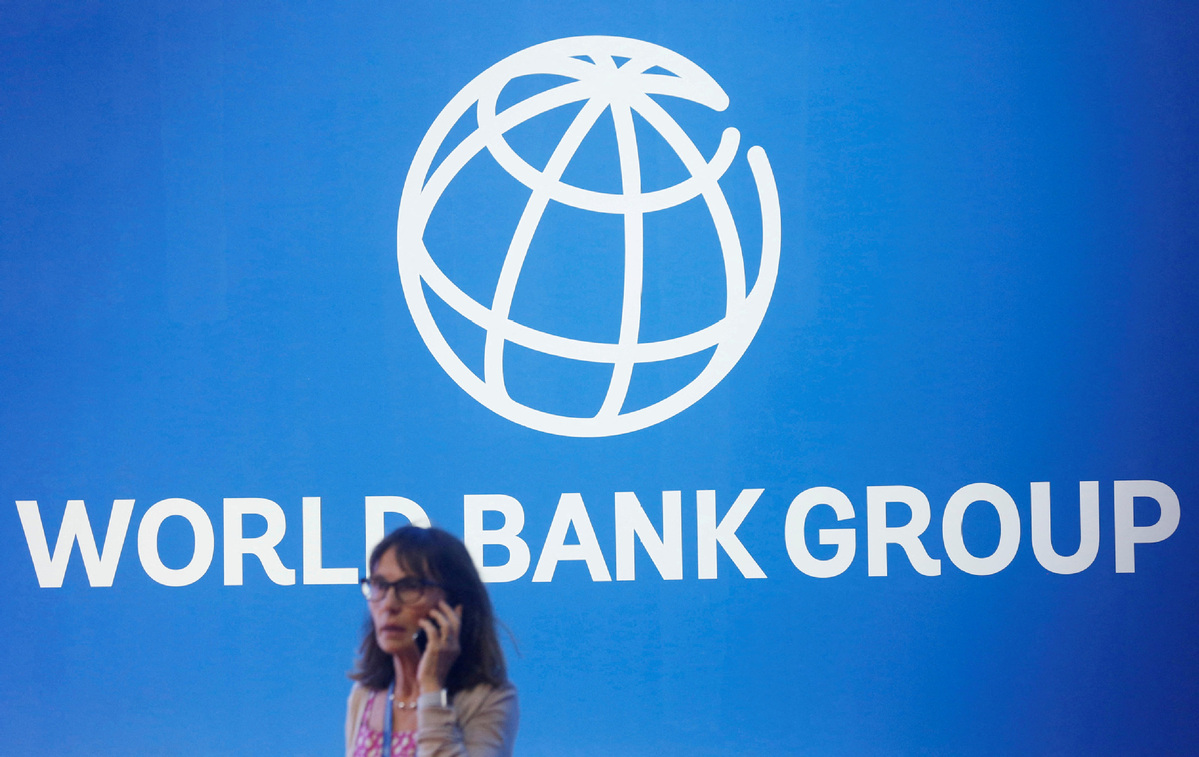 The World Bank has predicted China's economy will grow at 5.6 percent this year, up by 1.3 percentage points from its January forecast, but has revised down projections for most economies, as it sees global growth on a precarious footing amid high interest rates.
This prospect for China is rosier than that depicted by the International Monetary Fund in April in its World Economic Outlook, which forecast the country's growth to stay at 5.2 percent in 2023, when the world is embarking on a rocky economic recovery road.
The World Bank, in its Global Economic Prospects report released Tuesday, said thateconomic activity in China bounced back in early 2023, spurred by the earlier-than-expected economic reopening, which drives consumer spending, particularly on domestic services.
China has set an around-five-percent projected target for gross domestic product growth in 2023. It posted a GDP growth rate of 4.5 percent year-on-year in the first quarter, a significant hike from the 2.9 percent in the last quarter of 2022, according to the National Bureau of Statistics.
Worldwide, growth is projected to decelerate from 3.1 percent in 2022 to 2.1 percent in 2023, according to the World Bank report.
That forecast is up by 0.4 percentage points compared with the global lender's January report, as activity in major advanced economies and some emerging market and developing economies (EMDEs) did not slow as much as expected at the turn of the year.
"Notably, the rapid reopening of China's economy contributed materially to an upward revision to this year's growth forecast," it said.
On the upside, a more vigorous consumption recovery could support growth for longer than expected in China, where inflation is expected to remain below target, allowing monetary policy to remain mildly accommodative, according to the report.
It forecast China's growth to slow to 4.6 percent in 2024 after rebounding to 5.6 percent this year, as moderating consumption offsets a small pickup in exports.
The World Bank said the key downside risks for China's economy include continuing stress in the real estate sector, a sharper-than-anticipated slowdown in global growth and trade, and the lingering possibility of disruptive COVID-19 waves.
At present, the country's property sector has begun to emerge from a protracted slump, supported by wide-ranging policies, it said.
In addition, weak external demand will dampen growth, and while the reopening will support services trade, subdued infrastructure and manufacturing sector activity will weigh on overall trade, as services activity tends to be less trade intensive, noted the report.
In advanced economies, growth is set to contract from 2.6 percent in 2022 to 0.7 percent this year, and remain weak in 2024, the report says.
The US economy is poised to decelerate to 0.8 percent in 2024 after growing 1.1 percent in 2023, mainly because of the lingering impact of the sharp rise in interest rates over the past year and a half, the World Bank said in a release.
The World Bank cautioned that an intensification of geopolitical tensions presents a further downside risk, as do natural disasters, both to China and the rest of the East Asia and Pacific region, as they could increase uncertainty, disrupt trade, and hold back investment.
The countries in the region are already vulnerable to heightened tensions between China and the United States, given their strong trade and financial linkages with these two economies and their extensive integration in global value chains.
As for the EMDEs, the World Bank noted that although most of them have seen only limited harm from the recent banking stress in advanced economies, they are now sailing in dangerous waters.
With increasingly restrictive global credit conditions, one out of every four EMDEs has effectively lost access to international bond markets, and growth projections for these economies for 2023 are less than half those from a year ago, making them highly vulnerable to additional shocks.
Indermit Gill, the World Bank Group's chief economist and senior vice-president, said that in 2023 trade will grow at less than a third of its pace in the years before the pandemic, and that in the EMDEs debt pressures are growing due to higher interest rates.
"The surest way to reduce poverty and spread prosperity is through employment—and slower growth makes job creation a lot harder," said World Bank Group President Ajay Banga.
"It's important to keep in mind that growth forecasts are not destiny. We have an opportunity to turn the tide but it will take us all working together," said Banga, who officially became the 14th president of the World Bank last week.