Documentary shows high hopes of mountain culture
By Xing Wen | China Daily | Updated: 2023-06-08 06:19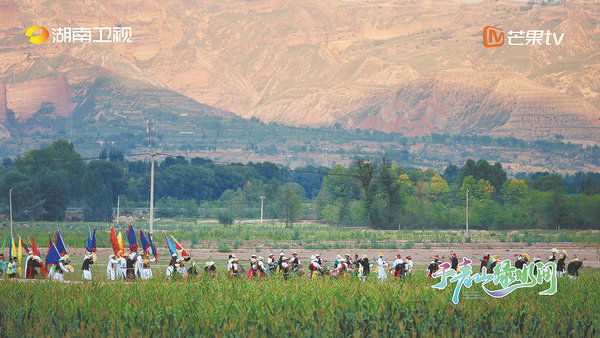 The final episode of the documentary series, Amid Lucid Waters and Lush Mountains, which tells the stories of rural vitalization within eight ethnic groups, aired on the video-sharing platform Mango TV on Tuesday.
The eight episodes respectively illuminate the experiences of individuals belonging to the Yao, Dongxiang, Naxi, Tu, Qiang, Dai, Oroqen and Uygur ethnic communities.
Each of the episodes shows the determination with which these individuals are striving to overcome challenges and obstacles to contribute to the development of their homeland.
In one episode, the tale of Haba village, located at the foot of the Haba Snow Mountain, in Yunnan province's Dechen Tibet autonomous prefecture, is narrated.
Rising 5,396 meters, the majestic snowcapped mountain is a popular peak for mountaineers. And Haba village is where a group of Naxi people reside.
In recent years, the locals have capitalized on the village's location to develop a tourism industry centered around mountaineering. To ensure the safety of climbers, the Naxi people from Haba village have formed a team of skilled rescuers, tirelessly committed to safeguarding climbers.
The documentary highlights the efforts of one rescuer, Li Shujun, who has wholeheartedly devoted himself to the cause of the high-altitude mountain rescue team.
Having participated in hundreds of rescue missions, Li and his team members demonstrate their professional expertise as they safeguard climbers undertaking the challenging journey to summit.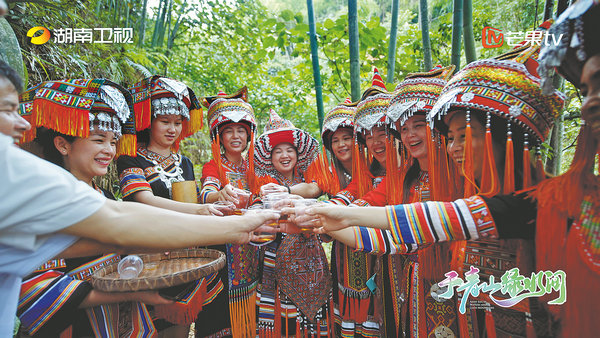 Today, Haba village has fostered a unique mountaineering culture, and its tourism industry thrives with renewed vitality.
The documentary series tells the stories of individuals from diverse walks of life. Other episodes focus on a Yao woman who is actively involved in developing an industry chain centered on the traditional medicinal bathing of her ethnic group; a Tu wildlife conservationist who works tirelessly to protect the Tibetan antelope in the Hoh Xil depopulated zone of Qinghai province; and a Qiang man who has leveraged an e-commerce model to sell his hometown's specialties.
Sun Lu, co-director of the documentary, reveals that the preparation for this documentary spanned an entire year, involving 10 research teams that extensively traversed 11 provinces and regions nationwide.
They connected with more than 10 ethnic groups, conducted interviews with over 300 people and finally picked 22 individual stories, representing a diverse range of characters hailing from eight distinct ethnic groups.
According to Sun, during the filming process, the production unit encountered many challenges including high-altitude hypoxia, physical exhaustion, the discomfort of rheumatism, mosquito bites and harsh sandstorms.
"Along this journey, there were hardships, but what prevailed were the touching moments," he says.
"As we approached the villages of the ethnic groups, we were always greeted with warm smiles and invitations from the villagers of different ethnicities. The radiant happiness etched on their faces was borne out of a life enriched by prosperity.
"This deeply felt happiness is the essence of rural vitalization — an authentic portrayal that cannot be concealed," Sun adds.