Artist produces traditional engravings on slate
Share - WeChat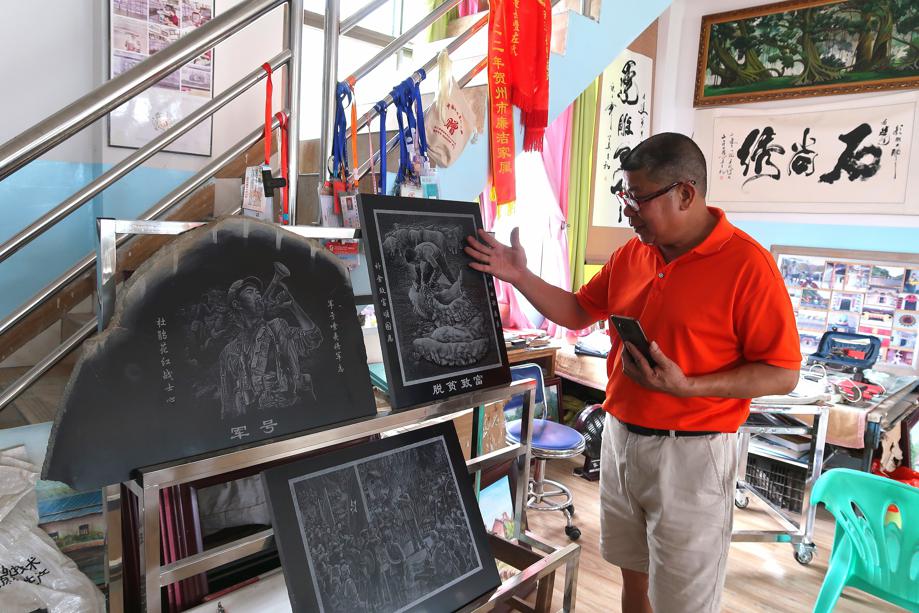 He first flirted with the idea of painting on slate after he saw his younger brother cut simple patterns on flat stone with a drill bit in 1996. He was captivated when light showed through the beaten part and presented a picture with contrast. That's when Zuo created his first shadow engraving — a picture of his daughter.
"I didn't know back then that what I was doing was Yingdiao art," said Zuo. H wasn't clear about the name of the artform until 1997.
When Zuo just started, he was stumped when it came to choosing slate to engrave on. Some stone material failed to show the sharp contrast of light and shadow and gave an undesirable misty effect. Some was too hard, so that the metal stylus was ground round and smooth in little time. It took Zuo many tries to find the perfect stone material, which turned out to be found locally in Fuluo town.