Diversified trading spurs dual carbon goal
China Daily | Updated: 2023-06-16 10:19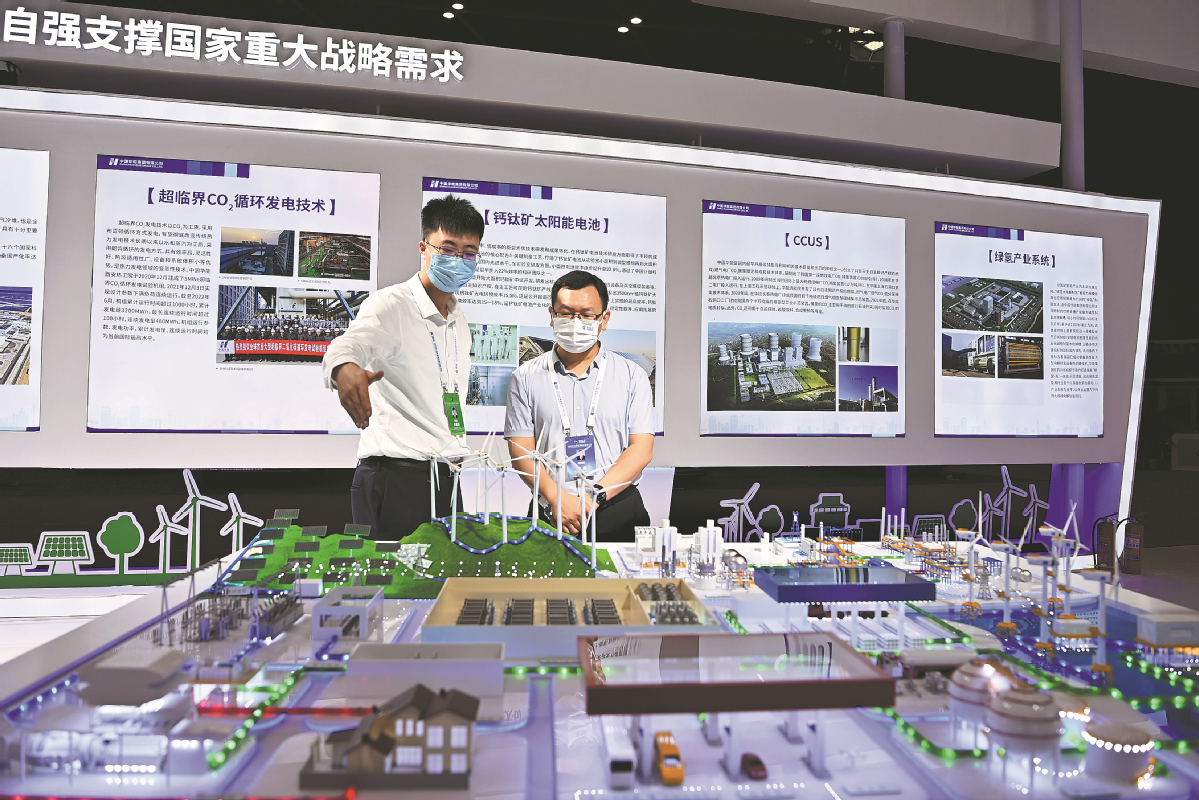 More companies pursue clean path as country prioritizes sustainable development through market-based approaches
TIANJIN — After investigating the carbon footprint of raw materials, production processes and energy consumption, and optimizing them in a targeted manner, Tupo Lubricant Co Ltd successfully reduced carbon emissions of its products before it neutralized these emissions through the purchase of carbon credits.
The company has, through such procedures, made innovative strides in the development of "zero carbon "lubricating oil products.
"We have chosen two popular engine oil products designed for passenger cars and commercial vehicles. Taking into account the carbon footprint of these products and their estimated annual output, we have purchased corresponding voluntary emission reduction products through the Tianjin Climate Exchange to achieve the carbon neutrality of the products," said Li Chunqing, executive general manager of Tupo Lubricant Co Ltd Greater China.
Li said the attempt at "zero carbon" engine oil is of great significance as it not only leads the industry's development, but also serves as a guiding force for downstream companies in adopting low-carbon processes.
Tupo is among numerous companies in China pursuing a green path, as the country has been steadfast in its commitment to ecological priority, emphasizing low-carbon development. China has set ambitious goals of reaching carbon peak by 2030 and carbon neutrality by 2060, taking a prominent role in the global fight against climate change.
In line with these goals, China has made unwavering efforts in developing its carbon trading market. It piloted carbon emissions trading in seven provinces and cities in 2011 to explore market-based mechanisms to control greenhouse gas emissions. A national carbon emissions trading market was launched in 2017.
The country's carbon trading market has evolved into a more mature mechanism that promotes environmental protection through market-based approaches.
Data reveal that as of May 2022, the cumulative volume of carbon emissions allowances in the national carbon market was about 235 million metric tons, with the turnover amounting to nearly 10.79 billion yuan ($1.5 billion).
Carbon trading enables the demand side to achieve emission reduction targets, while the supply side reaps economic benefits from participating in carbon trading.
In 2022, Huaneng Power International Inc, as one of the energy enterprises participating in the national carbon emissions trading market, generated approximately 478 million yuan in revenue from selling carbon emissions quota.
As the company also incurred an expenditure of around 104 million yuan for purchasing carbon emissions quotas, it achieved a net income of 374 million yuan, making it the listed power company that gained the most from the national carbon trading market that year.
Alongside carbon quota trading, the voluntary carbon trading market has emerged as an essential avenue within the carbon trading landscape due to its wide range of participants and diverse array of products. Among them, the forestry carbon sink sector stands out as having tremendous potential.
As of the first quarter, East China's Fujian province successfully completed forestry carbon sink trading and re-trading amounting to over 4.05 million tons and involving more than 62.67 million yuan. Provinces such as Guangdong and Shandong have also prioritized the innovation of forestry carbon sink practices to support the promotion of green transformation.
According to Niu Guimin, a researcher at the Tianjin Academy of Social Sciences, promoting diversified carbon trading varieties and trading methods is considered a prevailing trend.
Data from the National Forestry and Grassland Administration show that over the past 30 years, the country has experienced a consistent "double growth" in both forest area and forest volume, with the forest coverage rate reaching 23.04 percent.
"Environmental protection and afforestation are China's contributions to the world. Through initiatives such as the forestry carbon sink trade, a promising future emerges where the integration of ecological value and economic value becomes apparent," Niu said.