Li: China, France should enhance communication on intl affairs
By CAO DESHENG in Paris | chinadaily.com.cn | Updated: 2023-06-23 17:11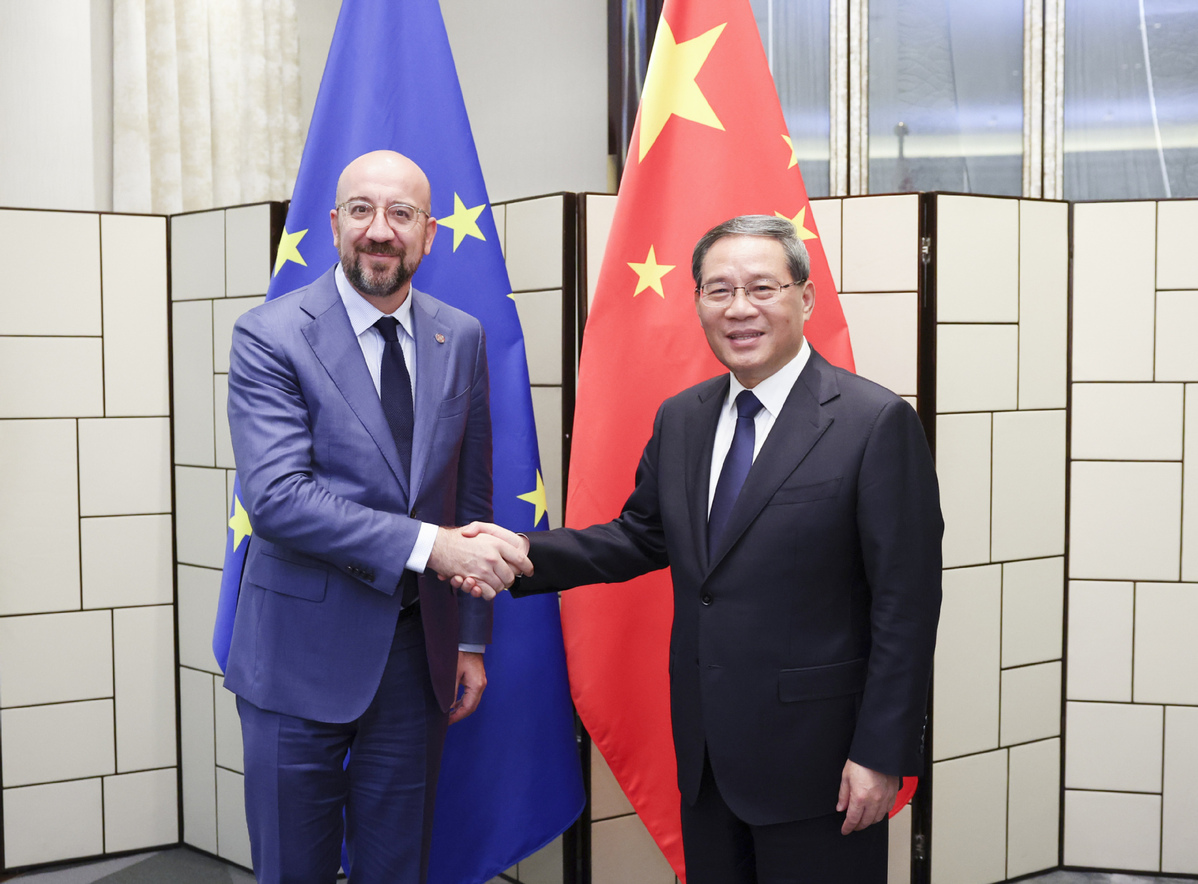 On Thursday, Li also met with President of the European Council Charles Michel in Paris.
During the meeting, Li stressed that China's development brings opportunities rather than risks to the world, brings stability rather than shocks to global industrial and supply chains.
He urged the EU to view its cooperation with China in an objective and rational way, and work with China to safeguard the sound environment of the China-EU pragmatic cooperation.
There is no conflict of fundamental interests between China and the EU, Li said, and both sides have benefited from each other's development.
Both sides adhere to strategic autonomy and multilateralism, and enjoy broad consensus on climate change and other global issues, he added.
Li underlined the need for China and the EU to enhance mutual trust and address concerns through cooperation. That is conducive to the common development of China and the EU and the building of a multi-polar world, Li said.
Michel reaffirmed the EU's commitment to adhering to the one-China policy, saying that China's development is beneficial to the EU and the world.
The EU has no intention to contain China's development, and opposes a "new Cold War" and the act of taking sides, he said.
They also exchanged views on the Ukraine crisis.