China-funded prototype satellites delivered to Egypt
Xinhua | Updated: 2023-06-27 09:31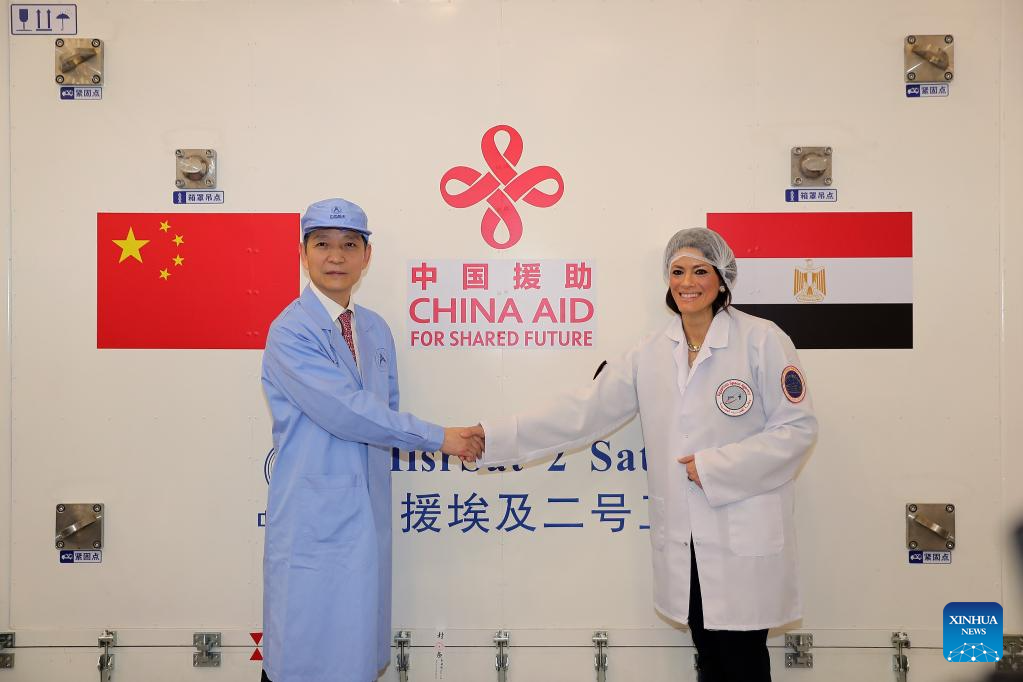 CAIRO - Two China-funded prototype satellites of the MisrSat II satellite project were delivered to the Egyptian side on Sunday, making Egypt the first African country with the capacity to assemble, integrate and test satellites.
During the delivery ceremony held at the Egyptian Space Agency near the country's New Administrative Capital, Egyptian Minister of International Cooperation Rania Al-Mashat thanked China for supporting and cooperating with the agency, and being a "strategic partner and friend" of Egypt.
She noted that the China-funded MisrSat II satellite and satellite assembly, integration and test (AIT) center has greatly boosted Egypt's capacities in satellite research, development, measurement and control, making Egypt a leading African country in the aerospace field.
"The advanced devices and effective technology we saw today are important for Egypt as they open a gateway for cooperation with Africa in this field," she said.
Describing the MisrSat II satellite project as another landmark outcome of jointly building the Belt and Road Initiative between China and Egypt, Chinese Ambassador to Egypt Liao Liqiang said the project has laid a solid foundation for Egypt's space industry and will promote the development of space technology on the African continent.
According to the Chinese ambassador, it is the first time that China has completed a large-scale overseas test on an entire satellite and delivered a satellite cooperation project overseas.
"Egypt is the first African country to have complete satellite assembly, integration and testing capabilities," Liao said.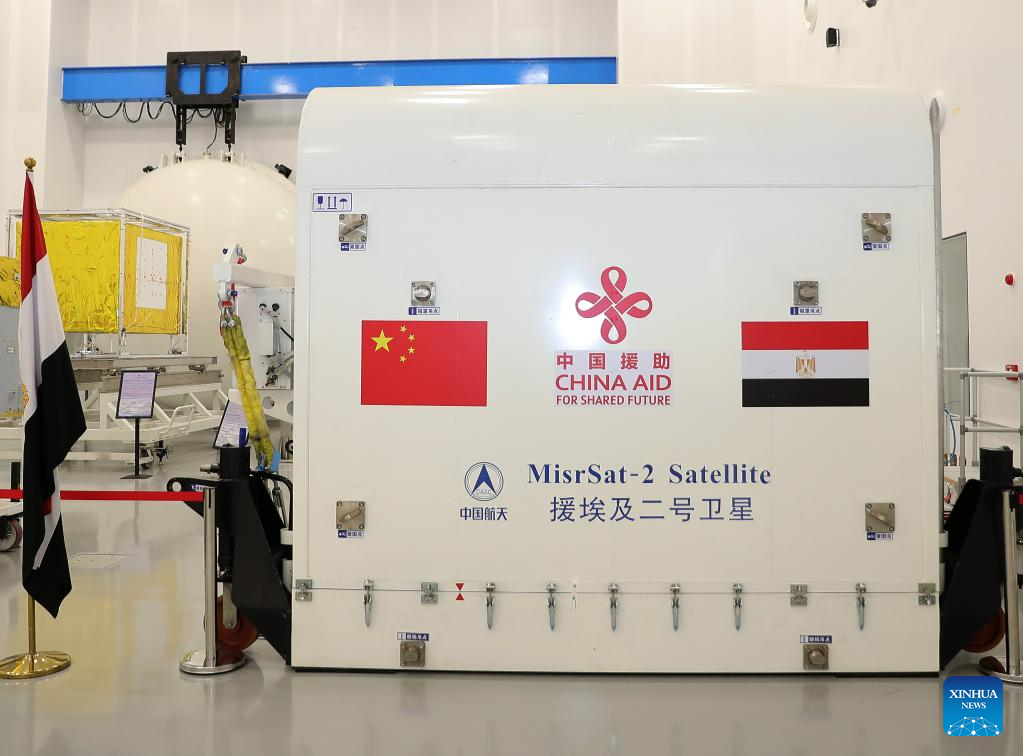 Sherif Sedky, chief executive officer of the Egyptian Space Agency, said over the past three months, Egyptian and Chinese engineers and experts have joined hands to run every stage of the tests on the three models of the MisrSat II satellite, comprising two prototype models and one flight model.
He noted that these tests inaugurated the largest satellite AIT center in Africa and the Middle East, which was fully equipped through a grant from China.
"The center is the first of its kind to localize the satellite industry in Egypt. It also gives Egypt a leading role in transferring this technology to Africa," Sedky said.
With an image resolution of up to 2 meters, the MisrSat II satellite will make an effective contribution to the Egypt Vision 2030 for sustainable development by maximizing the use of national resources, including determining the types of crops and their distribution in Egypt according to the nature of the atmosphere and soil, exploration of mineral resources, urban planning, and monitoring coastal changes, according to Sedky.
After the delivery of two prototype satellites in Cairo, an in-orbit delivery of the flight model of the MisrSat II satellite has also been scheduled.