China's remarkable rise: How the CPC spearheaded economic powerhouse status
By Jose Nava | chinadaily.com.cn | Updated: 2023-07-03 10:52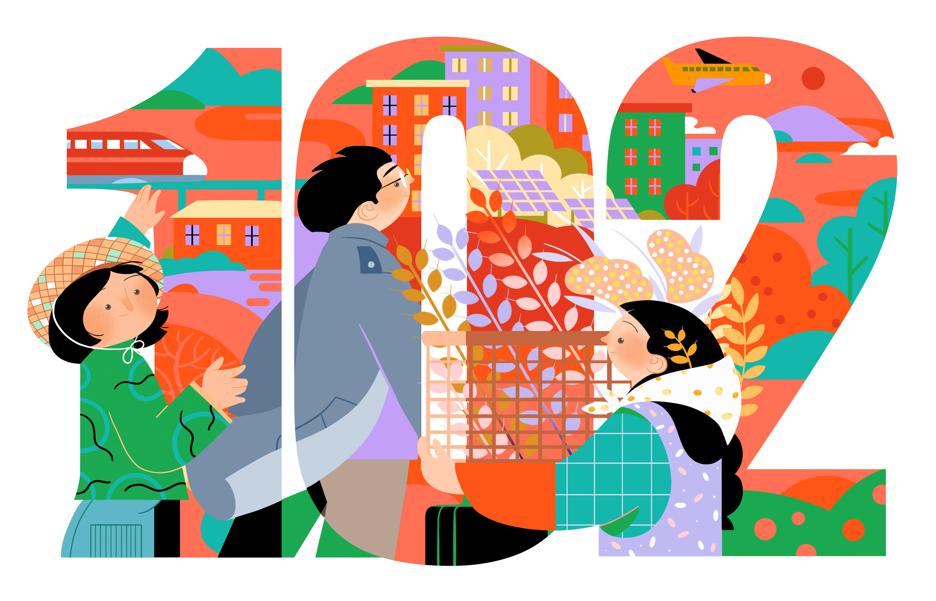 In the last few decades, China has experienced a phenomenal transformation, emerging as a global economic powerhouse under the leadership of the Communist Party of China. By implementing visionary policies, fostering economic stability, and prioritizing infrastructure development, the CPC has played a crucial role in propelling China's remarkable rise on the world stage.
One of the fundamental factors behind China's economic success is the series of economic reforms introduced by the CPC in the late 1970s, under the guidance of paramount leader Deng Xiaoping. These reforms marked a significant departure from China's centrally planned economy toward a more market-oriented system. The shift unleashed the entrepreneurial spirit, encouraged private investment, and allowed market forces to play a more substantial role in driving economic growth.
Furthermore, the CPC's commitment to investing in infrastructure has been instrumental in transforming China's economic landscape. The Belt and Road Initiative has been a key catalyst in building crucial trade and infrastructure networks, connecting China to countries across Asia, Africa, Europe, and beyond. By facilitating the flow of goods, services, and capital, the BRI has bolstered trade and contributed to China's economic expansion while fostering economic cooperation and connectivity on a global scale.
Moreover, the CCP's strategic focus on technological advancements has catapulted China to the forefront of innovation. Recognizing the importance of emerging technologies, China has heavily invested in research and development, fostering an environment conducive to scientific progress. The country's emphasis on innovation has yielded significant breakthroughs in areas such as artificial intelligence, 5G technology, renewable energy, and biotechnology, enabling China to compete globally and shape the future of various industries.
The CPC's commitment to education and human capital development has also played a vital role in China's ascent. By prioritizing education and investing in the development of skilled workers, the party has cultivated a highly talented workforce, equipped with the skills necessary to thrive in the modern economy. This emphasis on human capital has contributed to China's capacity for innovation, technological expertise, and adaptability.
In conclusion, the CPC's visionary leadership and strategic policies have been instrumental in propelling China to become a global economic powerhouse. Through economic reforms, infrastructure development, technological advancements, and investment in education, the CPC has fostered an environment conducive to growth and innovation. While acknowledging the challenges that lie ahead, China's remarkable rise stands as a testament to the transformative impact of the party's policies, positioning the nation as a leading force in the global economy.
The author Jose Nava holds a Bachelor's of Arts degree from California University Fresno, as well as a Master's of Arts degree in International Relations from Concordia University Irvine.
The opinions expressed here are those of the writer and do not necessarily represent the views of China Daily and China Daily website.
If you have a specific expertise, or would like to share your thought about our stories, then send us your writings at opinion@chinadaily.com.cn, and comment@chinadaily.com.cn.