Milan Kundera dies at 94
By YANG YANG | China Daily | Updated: 2023-07-13 07:10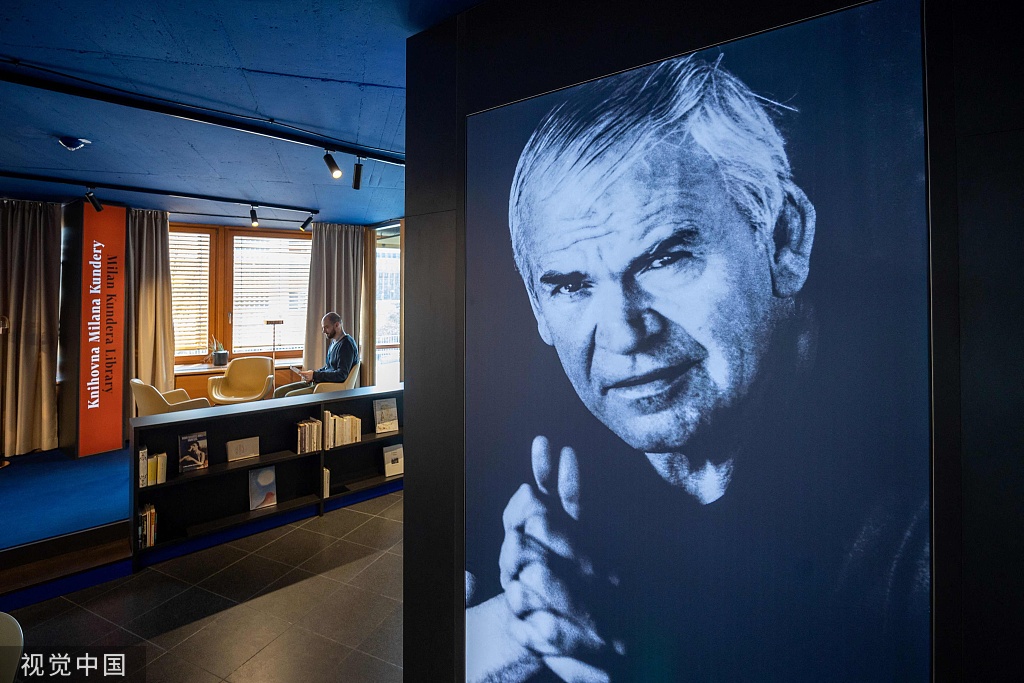 European writer Milan Kundera dies at 94, the Czech News Agency reported on Wednesday.
Born in the southeastern Czech city of Brno in 1929, Kundera moved to France in 1975. As one of the most popular writers around the world, Kundera was widely read by Chinese readers, especially in the 1980s and 1990s.
Among his most popular works in China are novels The Unbearable Lightness of Being, The Book of Laughter and Forgetting and a short story collection Laughable Loves.
Throughout his career, Kundera won several notable literary prizes, including the Franz Kafka Prize in 2020, the Jerusalem Prize in 1985 and the Czech Republic's State Award for Literature in 2007.
Kundera was first introduced to China in 1985 by Chinese American scholar Leo Lee in an article, together with Colombian novelist Gabriel Garcia Marquez. In 1987, the first Chinese version of The Unbearable Lightness of Being, translated by Han Shaogong, was published.
"In the late 1980s, if you don't read Kundera, you're outdated," said Gao Xing, an editor with the World Literature journal under the Chinese Academy of Social Sciences and writer of biography Milan Kundera, in an earlier interview.
Nobel Prize laureate Mo Yan is fond of The Unbearable Lightness of Being and Farewell Waltz. He said Kundera's works are different from those of writers from Latin America and the United States, as it has a characteristic satire that is close to black humor. The structure of Kundera's novels is also special, which contains a lot of discussions in addition to plots.
"So no discussion, no Kundera's novels," Mo said, adding that a lot of the discussions displayed his unusual thinking.
Chinese writer Wang Anyi, the Mao Dun Literature Prize winner, likes The Joke the most because it contains a painful yet warm feeling unique to women.
Dong Qiang, a French language and literature professor at Peking University, was Kundera's student at the School for Advanced Studies in the Social Sciences in Paris. Dong said Kundera is one of the most important writers of the 20th century, and his greatness lies in his criticism of kitsch and his doubts on modernity.
"As the last master of Western modern literature in the 20th century, Kundera provides a lot of possible directions for the development of literature," Dong said in a previous interview.