China further boosts scientific competence of primary, secondary school teachers
Xinhua | Updated: 2023-07-14 22:40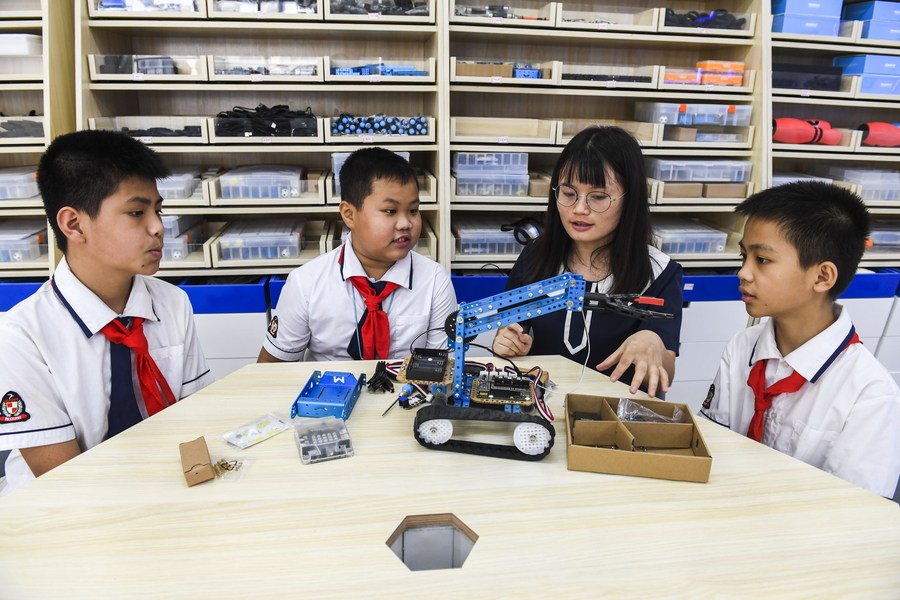 BEIJING -- China will carry out further training sessions to boost the scientific competence of primary and secondary school teachers, according to an inter-agency circular.
These sessions will feature content on basic scientific disciplines, science-related activities and artificial intelligence innovation events for adolescents, and popularization resources in sci-tech museums, among others, said the circular jointly issued by the general offices of the Ministry of Education, the Chinese Academy of Sciences and the China Association for Science and Technology.
According to the circular, over 3,500 teaching staff and science counselors in primary and secondary schools will participate in the sessions starting from mid-July. Teaching resources generated during the process will be shared on the digital platform of the Smart Education of China.