Zhejiang tackles climate change to achieve green Asian Games
By MA ZHENHUAN in Hangzhou and YU YIN in Ningbo | CHINA DAILY | Updated: 2023-07-31 07:34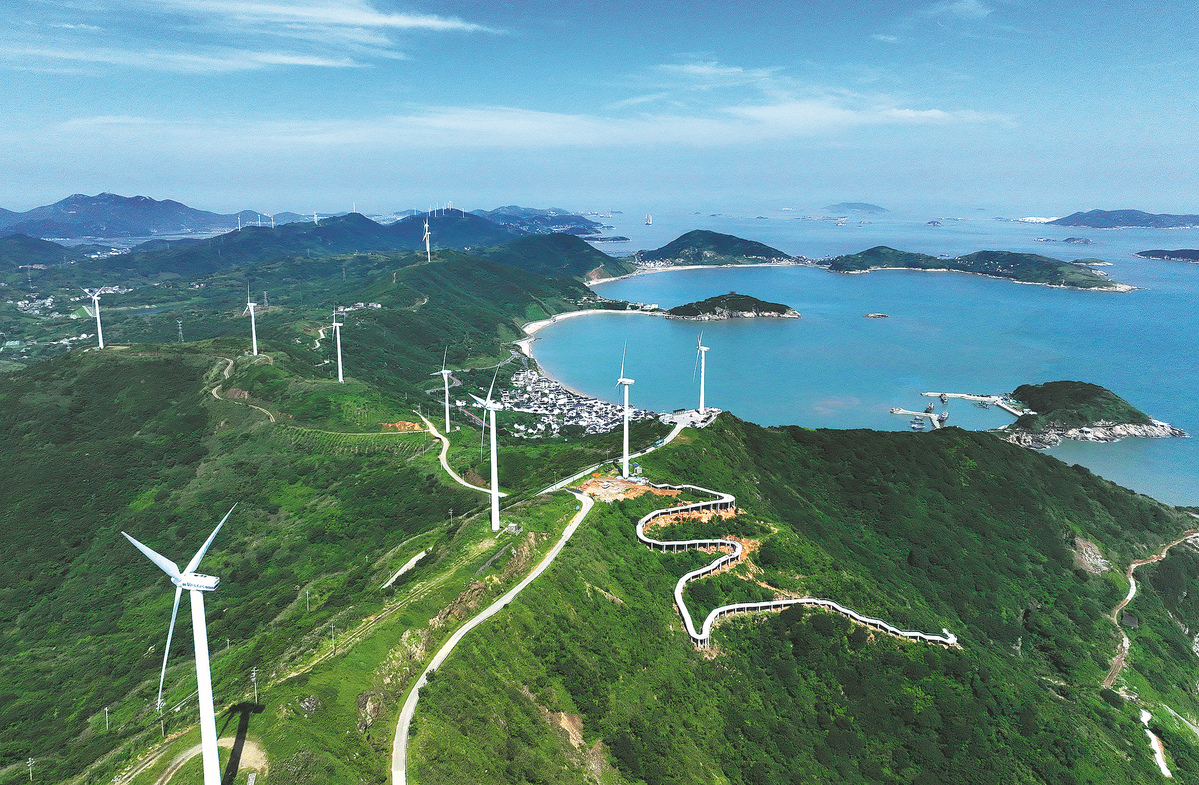 Economic powerhouse uses innovation, clean energy to reduce event's footprint
With climate change high on the agenda, Zhejiang province, an economic powerhouse in East China, is leading the way in tackling the problem.
In September 2022, the Ministry of Ecology and Environment approved Zhejiang to build China's first collaborative innovation zone to reduce pollution and carbon dioxide emissions.
A conference revolving around the construction of the zone was held in the prefecture-level city of Jiaxing in late June. Yan Gang, deputy director of the Chinese Academy of Environmental Planning, noted during the conference that air pollution and greenhouse gas emissions are woven together and should be tackled in tandem.
That is exactly what Zhejiang is doing. The province, also the host of the 19th Asian Games Hangzhou 2022, aims to make the upcoming Asian Games the world's first waste-free large sporting event.
Green energy sources have been implemented in all 56 competition venues for the Asian Games.
According to State Grid Hangzhou Electric Power Supply Co, some of the green electricity utilized in the venues is photovoltaic energy transmitted from areas such as Qaidam Basin in Qinghai province, Jiayu Pass in Gansu province and the north-central China's Loess Plateau, while another is wind power generated in areas including the Xinjiang Uygur autonomous region.
The Hangzhou Asian Games mascots are also an innovative attempt at going green, whose fabric is made using digital printing technology.
Compared with traditional printing technology, the digital process doesn't generate any waste of water, gas or pulp. The mascot dolls are cut by workers using electric scissors instead of laser tailoring machines to reduce air pollution. The electricity used in the production of the dolls is generated from photovoltaic installations on the factory's roof.
A digital management platform was also launched by the province on July 11 to help achieve carbon neutrality during the Asian Games.
On the platform, digital technologies are used in the management of carbon emissions in six cities, such as data collection, accounting, emissions reduction and evaluation.
"The carbon footprint of a large sporting event covers many aspects, including the construction of the competition venues, transportation, accommodations, competition preparation and spectators. It is very difficult for humans to calculate and evaluate it," said the environmental protection department of the Hangzhou Asian Games Organizing Committee. "With the platform, all we need to do is to input and check raw data. Carbon emissions will be automatically calculated by the system. It is more reliable and efficient."
To seek more ways in achieving carbon neutrality, institutions, companies and individuals are encouraged to donate their carbon credits and carbon allowances for the Asian Games. Using Ant Forest, a mobile platform developed by Ant Group, participants can donate the virtual green energy points they've collected with eco-friendly behaviors, such as walking instead of driving or using public transportation.
Because of the platform, more than 105 million people have joined in carbon emission reduction efforts for the Asian Games.