Legal tools mulled to stop Quran burnings
By CHEN WEIHUA in Brussels | China Daily | Updated: 2023-08-01 07:06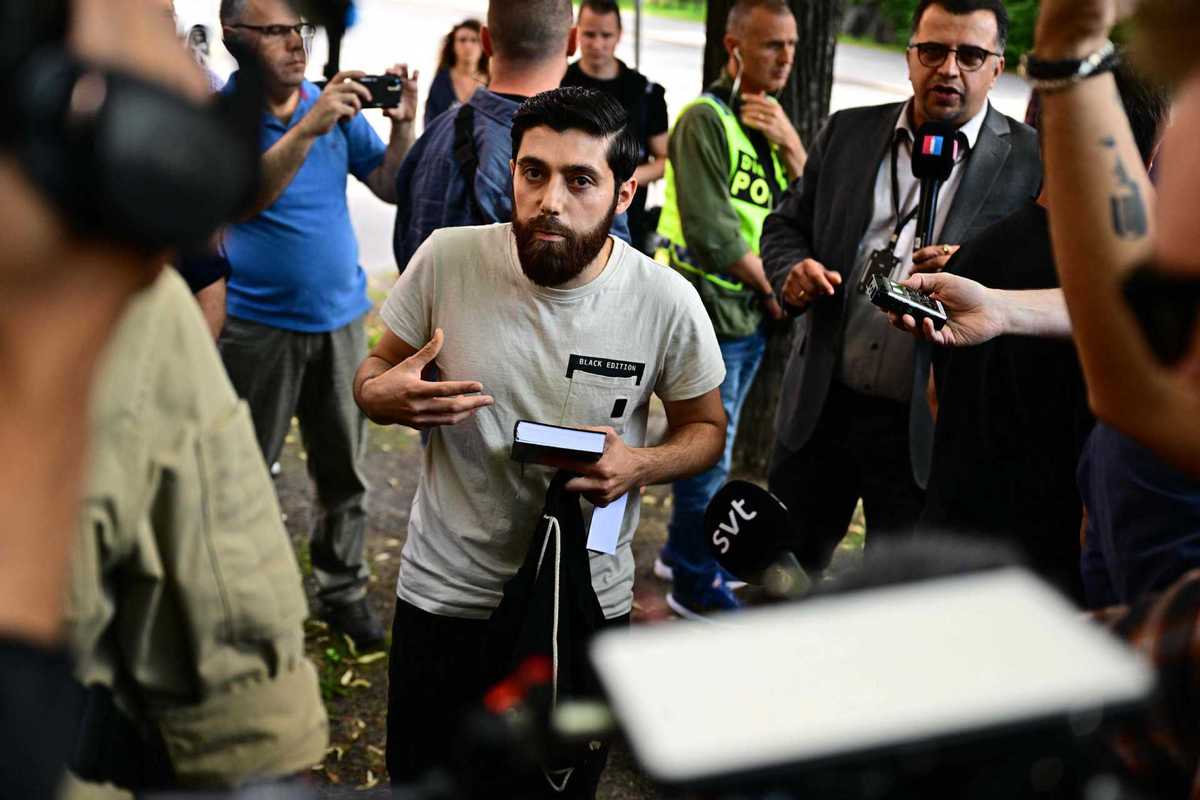 Denmark, Sweden weigh new measures amid mass outrage across Muslim world
Denmark and Sweden are exploring legal means to stop the burning of the Quran by protesters after the desecration of religious text of Islam in their countries sparked outrage across the Muslim world.
Denmark's Foreign Minister Lars Lokke Rasmussen said in a statement on Sunday that the government was studying the scope for intervention "in special situations where, for instance, other countries, cultures and religions are being insulted, and where this could have significant negative consequences for Denmark, not least with regard to security".
"The burnings are deeply offensive and reckless acts committed by few individuals. These few individuals do not represent the values the Danish society is built on," said Rasmussen, who twice served as prime minister.
Any measure taken would fall "within the framework of the constitutionally protected freedom of expression and in a manner that does not change the fact that freedom of expression in Denmark has very broad scope", he said.
Rasmussen's words came after Muslim countries expressed outrage at the desecration of the Quran in Denmark and Sweden.
In June, an Iraqi Christian refugee living in Sweden burned a copy of the Quran outside Stockholm's central mosque. Last week, Danish far-right groups stamped on the Quran and burned it outside Iraq's embassy in Copenhagen.
To express their anger at the burnings, hundreds of Iraqi protesters stormed the Swedish embassy in Baghdad 10 days ago. Iraq expelled Sweden's ambassador and recalled its diplomat from Sweden.
Iraq and Saudi Arabia had called on the Organization of Islamic Cooperation to meet on Monday to address the desecration of their holy text. Some Muslim countries have called for boycott of Swedish goods.
'Freedom of expression'
Both Denmark and Sweden had condemned the burning of the holy book of Islam, but they also argued those actions were protected by the freedom of speech and expression.
In Sweden, Prime Minister Ulf Kristersson said on Sunday that he talked with Danish Prime Minister Mette Frederiksen where they agreed the situation was dangerous.
"We need to take measures to strengthen our resilience," Kristersson said in a post on Instagram.
"Ultimately it is about defending our free and open societies, our democracy and our citizens' right to freedom and security."
The Swedish government said early last month it would look into the possibility of amending the Public Order Act in a manner that makes it possible for the police to stop demonstrations which threaten the country's security.
On Sunday, Turkiye's Foreign Minister Hakan Fidan called on Stockholm to take concrete steps to prevent burnings of the Quran.
Fidan told his Swedish counterpart Tobias Billstrom in a phone call that the continuation of such "vile actions" under the guise of freedom of expression is unacceptable.
The issue was one reason that Turkiye had earlier blocked Sweden's bid to join NATO. While Ankara changed its stance three weeks ago, Turkish President Recep Tayyip Erdogan has refused to give a timeline for the ratification process.
European Union foreign policy chief Josep Borrell had also condemned the Quran burnings. "The desecration of the Quran, or of any other book considered holy, is offensive, disrespectful and a clear provocation," he said in a July 26 statement.
"The Muslim faith and religious feelings should be respected. The so-called 'freedom of speech' should not be the excuse for stoking conflicts and antagonism between civilizations," Chinese Foreign Ministry spokeswoman Mao Ning said on the issue in a news briefing on July 4.