China to advance collaboration on climate change
By ZHOU JIN | China Daily | Updated: 2023-08-03 07:14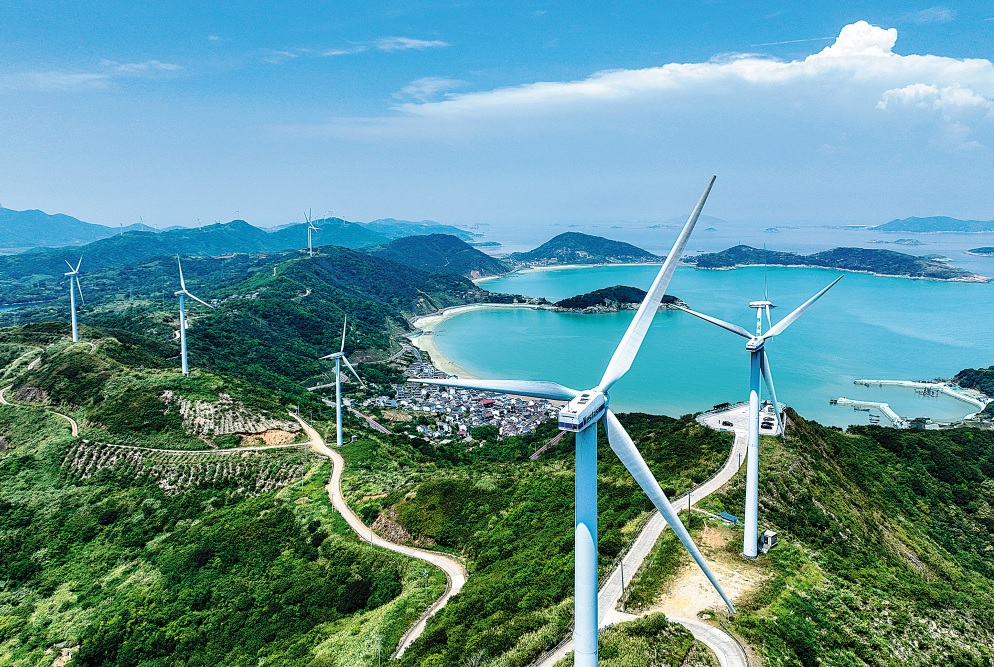 Foreign Ministry blasts reports accusing nation of obstructing negotiations at G20 meeting
The Foreign Ministry blasted on Wednesday reports accusing China of obstructing climate negotiations at a Group of 20 meeting, saying it is regrettable that some countries introduced geopolitical issues, thereby preventing the meeting from adopting a communique.
After three days of discussions last week in India on issues such as cutting emissions and fossil fuel use, as well as climate financing to support poorer nations, the group of major nations failed to issue a joint communique or deliver any new pledges.
The Financial Times cited people familiar with the talks as saying that China had refused to debate crucial issues such as greenhouse gas emissions targets, and Beijing's stance was backed by Saudi Arabia, putting in jeopardy hopes of concluding an agreement on ending fossil fuel use and boosting renewable energy.
The reports are inconsistent with the facts, a Foreign Ministry spokesperson said in a statement released on Wednesday.
In fact, during consultation on the outcome document of the G20 Environment and Climate Ministers' Meeting, China worked to coordinate the interests of all parties in order to promote the conclusion of a balanced text, the statement said.
Beijing called for avoiding unwarranted discrimination or restriction of international trade based on green economic policies, it added.
The G20 should respect the different development stages and realities of countries and make sure that no new South-North gap will be created in responding to climate change, so that a just, green and low-carbon transition can be realized worldwide, the statement said.
The spokesperson urged developed countries to take seriously their capabilities, responsibility and obligations regarding climate response, further reduce emissions, and deliver on their commitment to provide climate funding and technology transfers to developing countries.
Developed nations should refrain from acts that undermine global climate response, such as adopting unilateral measures, decoupling, severing industrial chains or erecting trade barriers, the spokesperson added.
China is proactive in advancing global climate governance, and the nation has put in place the biggest clean power generation system in the world, the spokesperson noted.
The country has also contributed a quarter of the world's newly added green areas since 2000, and propelled average annual growth of 6.2 percent, with average year-on-year energy consumption growth of 3 percent.
Meanwhile, China has signed 43 cooperation documents on climate response with 38 developing countries, and has trained some 2,000 officials and professional personnel specializing in climate response from more than 120 developing nations, the spokesperson said.
Beijing has also made a positive contribution to building a fair, reasonable and win-win global climate governance system, the spokesperson said.
Furthermore, China will continue to strengthen policy exchanges and practical cooperation on environmental and climate issues with other countries under the G20 and other frameworks, in order to jointly promote green, low-carbon and sustainable development around the world, according to the spokesperson.
In another development, the Foreign Ministry on Wednesday condemned Washington's latest move of putting two more Chinese companies — battery maker Camel Group and spice and extract company Chenguang Biotech Group — on a blacklist due to allegations of so-called "forced labor".
The allegation of "forced labor" in the Xinjiang Uygur autonomous region is nothing but an enormous lie propagated by anti-China forces to smear China, the ministry said in a statement.
The United States' move to expand its oppression of Chinese companies is in essence intended to undermine the prosperity and stability of Xinjiang and contain China, the statement added.
China will take effective measures to safeguard the lawful rights and interests of Chinese companies, it added.
zhoujin@chinadaily.com.cn