FISU World University Games delivers legacy in Chengdu
By Zhang Wenzhou | chinadaily.com.cn | Updated: 2023-08-11 15:07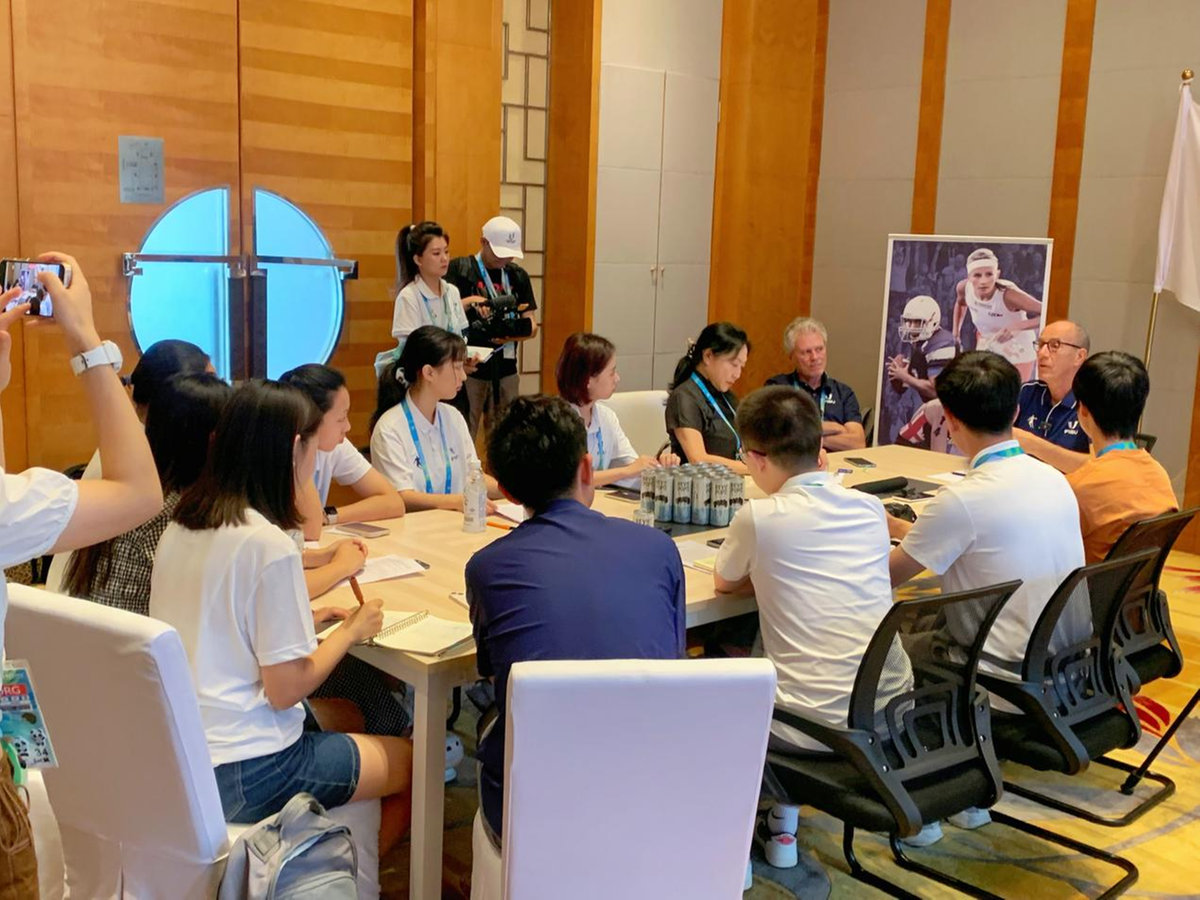 After 12 wonderful days of competition, the 31st FISU World University Games held a spectacular closing ceremony on Aug 8 in Chengdu, Southwest China's Sichuan province. The sustainable development, environmental protection, community regeneration, infrastructure and transportation upgrade projects have resulted in a legacy that will provide long-term benefits to local communities and inspire Generation Z, the next generation of youth who will shape the future of Chengdu and the world we live in.
Leonz Eder, Acting President of the International University Sports Federation, praised the organization of the Chengdu Games during his closing speech. "Since the very beginning of our journey in China, we have been embraced with warmth and hospitality that words cannot fully express. We are truly grateful for the support of the Chengdu 2021 Organizing Committee, the Federation of University Sports of China, the government of People's Republic of China, Sichuan province, and the city and the people of Chengdu."
On Aug 4, members of the Young Reporters Program, consisting of Chinese youth and young aspiring journalists, interviewed Eder, who was once a tutor of the program in 2011, when the FIFU Games were hosted in Shenzhen, South China's Guangdong province.
Eder informed young reporters that "in recent years, we have paid more and more attention to the legacy left by the FISU games as an important objective. Chengdu has strong support from the central government and the Sichuan provincial government, along with many universities in Chengdu that provide volunteer services for the Games. The Games have been well organized, and the 'Universiade Legacy' is of great importance for the future of Chengdu."
"All the venues will be open to the general public to use and enjoy. Chengdu will now be able to host more large-scale sports events in the future, such as the World Games or World Championships in swimming or rhythmic gymnastics. The International Table Tennis Federation has already held the World Team Table Tennis Championships Finals in Chengdu, demonstrating the ability of the city as a world-class sports host."
"During the World University Games, personnel from 18 international sports organizations came to Chengdu, and upon their return to their federation, they will unanimously praise Chengdu for hosting this event, and offer support and validation to the credibility, experience, expertise and ability to host future events at the outstanding venues and facilities."
Eder also discussed an important legacy of the FISU Games: the sustainable development of environmental protection. "We have seen that people in Chengdu sort and dispose of plastic products after they use them, and the same is true for paper and garbage. Local citizens drive electric vehicles in a city that is very proactive about environmental protection, which is a great legacy of the FISU Games."