Ex-Afghan soldier slams troop withdrawal by US
By KASWAR KLASRA in Islamabad, Pakistan | China Daily | Updated: 2023-08-18 07:05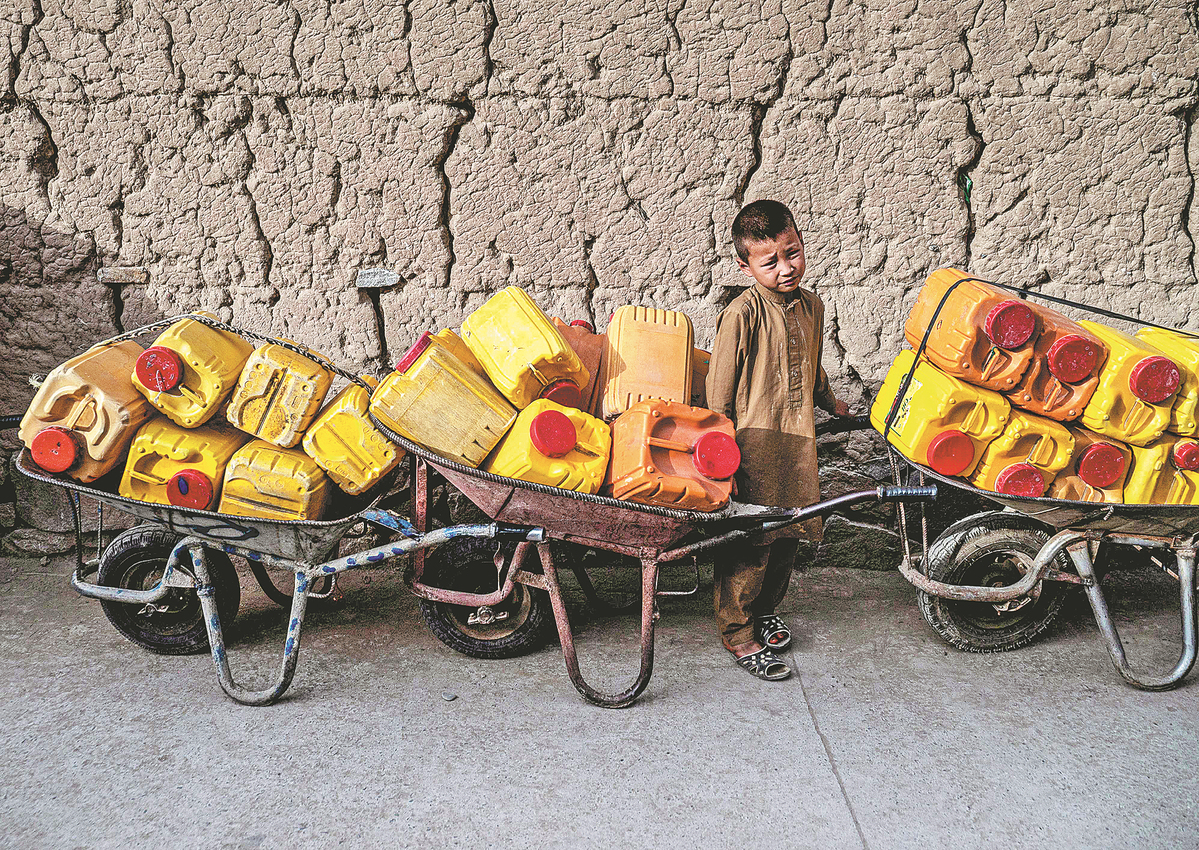 Two years after the withdrawal of US-led NATO forces from Afghanistan, former Afghan Army Major Muhammad Yasin still feels distressed over the way the US Army ruined his country and abandoned him after he fought alongside them in his homeland.
"The Americans snatched away our future," said Yasin, 32, in a video interview from a refugee camp in Germany. "They owe us an apology."
He joined the Afghanistan Army on Aug 29, 2009. He was 18 years old then. From 2009 to 2021, Yasin fought alongside NATO and US forces against the Taliban.
On June 27, 2021, during a routine patrol alongside the US Army, Yasin and his convoy were attacked by the Taliban on the outskirts of Kabul. Despite being shot in his legs and arm, he fought alongside US soldiers.
Yasin was subsequently taken to a hospital in Kabul for treatment. "I sustained bullet injuries solely to protect my fellow American soldiers," he said.
"Shockingly, the Americans left Afghanistan without even informing me and many others like me. We had no knowledge of their plans."
By the time he was discharged from hospital in December 2021, the situation had changed. The Taliban took control following the full withdrawal of the US-led Resolute Support Mission troops on Aug 15, 2021, resulting in more Afghan casualties.
Yasin said he and thousands of other Afghanistan Army personnel were left abandoned. He lost his job.
According to data from the United Nations, the number of Afghan people in need of humanitarian aid has more than doubled, from 14.4 million to 29.2 million so far. Terrorists still pose a serious security threat in the country, the region and the world.
Yasin wrote letters to the United States and European countries seeking asylum, but received no response.
Ever since, Yasin has voiced his demand for justice and recognition, calling for an apology from the US government for its failure to provide compensation and support to soldiers like him.
"Americans have destroyed our future," he said.
Yasin believes it is not just he who deserves an apology but the Afghan nation as a whole. "The countless lives lost, sacrifices made and struggles endured by the Afghan people in the face of terrorism and conflict need to be acknowledged by those who were once their allies," he said.
'Dangerous journey'
Recounting his harrowing experience, Yasin said he met a human smuggler who promised to take him to Germany. "It was a monthlong, yet dangerous journey, by road and sea. I consider myself lucky to have ended up in Germany, as many lost their lives en route."
The smuggler helped Yasin to reach Germany through Iran, Turkiye and Greece. On Feb 13, he arrived in Germany, where he has been languishing in a refugee camp on the outskirts of Berlin, unsure of what the future holds for him.
Yasin has continued to fight for his rights, refusing to let his injuries come in the way.
The writer is a freelance journalist for China Daily.