Call for submissions sharing the beauty of China
chinadaily.com.cn | Updated: 2023-08-25 18:22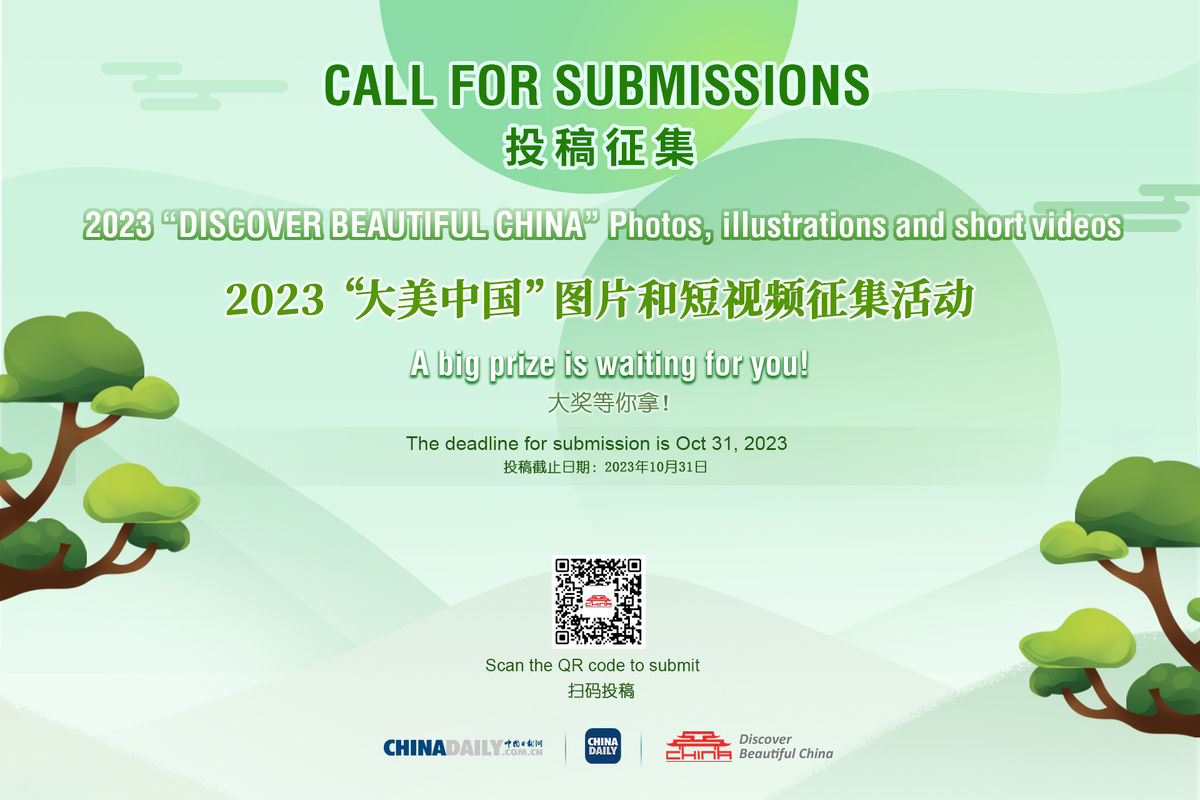 China Daily has launched its 2023 "Discover Beautiful China" event, and is inviting submissions of photos, illustrations and short videos that capture the beauty of China.
Presented by its in-house China Daily website, the China Daily App and the Discover Beautiful China platform, the event anticipates the submission of exceptional works from individuals and institutions across the globe. Submissions will be accepted until Oct 31, 2023.
Entries can be in three distinct categories: photography, illustrations, and videos, in either English or Chinese. A dedicated website for the event has been established, providing the public with comprehensive details about the event and offering a platform to submit their creations throughout the invitation period.
Official website of the event:
dbc.chinaservicesinfo.com/discoverbeautifulchinasubmit2023