France to ban disposable vapes
By JONATHAN POWELL in London | China Daily Global | Updated: 2023-09-05 09:39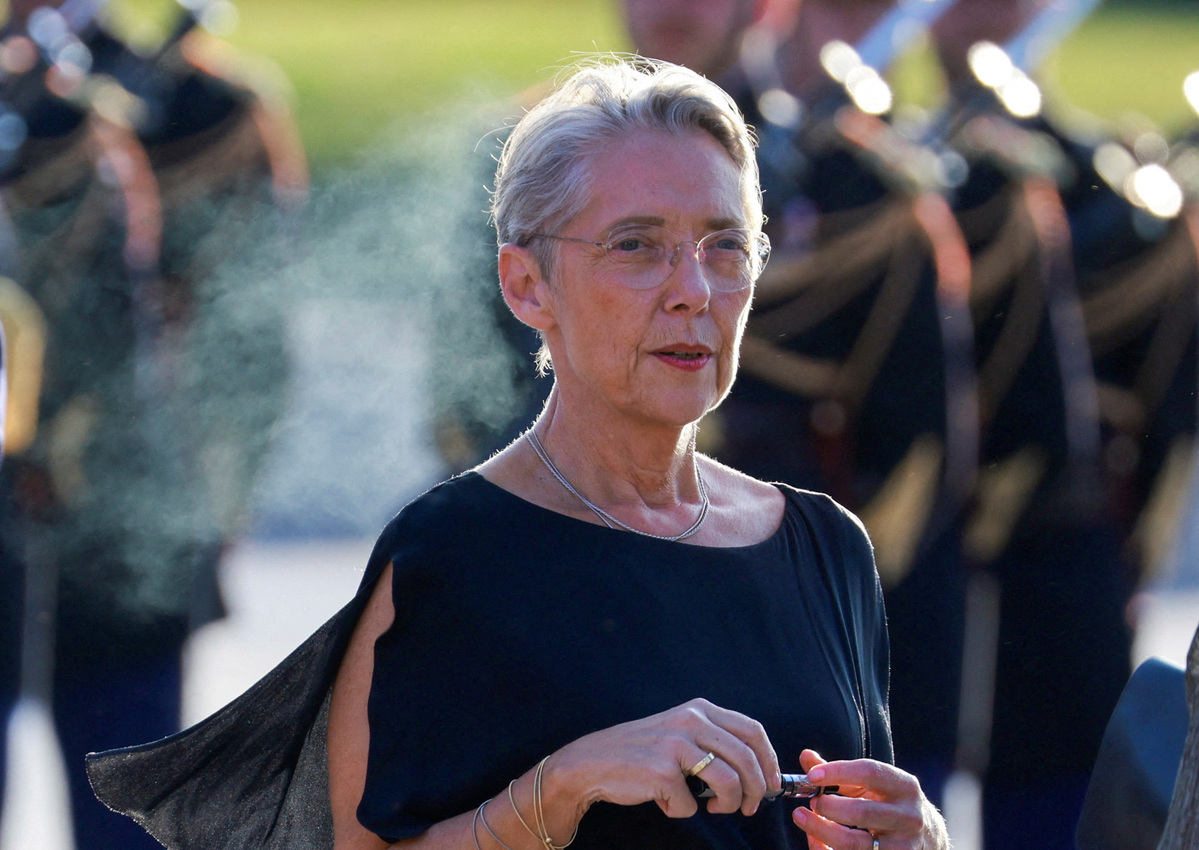 France will ban disposable vapes as part of a national plan to combat smoking, the country's prime minister has said.
Speaking to broadcaster RTL on Sunday, Elisabeth Borne said the government would "soon present a new national plan to fight against smoking with, in particular, the prohibition of disposable electronic cigarettes, the famous 'puff s', which give bad habits to young people".
"It's a reflex and a gesture that young people get used to. That's how they get into smoking," she added.
The French government is finalizing its 2024 budget, including the initiative to reduce smoking, which Borne said is the cause of 75,000 deaths a year in the country.
Borne said there would not be another tax rise on cigarettes, adding that this "does not mean we are not vigilant about tobacco consumption".
Most disposable e-cigarettes, typically priced between 8 and 12 euros ($8 and $13) in France, come in sweet and fruity flavors including pink lemonade, marshmallow, and bubblegum, making them attractive to teenagers, noted The Associated Press.
An existing ban on the sale of these devices to those under 18 and their promotion or advertisement is not widely respected, it said.
Borne did not say when the ban would begin. Earlier this year, France's previous health minister, Francois Braun, stated that despite President Emmanuel Macron's government lacking a parliamentary majority, it would work with lawmakers to achieve an agreement on a vape ban, which he anticipated could be enacted "before the end of this year".
Several European countries are considering a ban on disposable e-cigarettes, with Belgium already banning online sales, Ireland undergoing a consultation on prohibition, and Germany outlawing flavored e-cigarettes as an initial step, The Guardian newspaper noted.
In the United Kingdom, lawmakers have urged the government to introduce restrictions on the packaging and marketing of disposable vapes to tackle the "alarming trend "of children using these addictive products.
Speaking in July, Conservative Party member of Parliament Steve Brine, chairman of the health and social care committee, said decisive action was needed.
He said: "The vaping industry has not gone far enough to ensure that its products don't appeal to children. When you have brightly colored and branded vapes with flavors that name unicorns, sweets, and popular fizzy drinks displayed in locations ranging from newsagents to chicken shops, it's disingenuous for the industry to claim otherwise."
Of countries worldwide, Australia and New Zealand have enacted the most stringent measures against vapes. Australia has made them prescription-only, and has reduced nicotine content and placed restrictions on flavors, while New Zealand has banned most disposable vapes and set curbs on marketing.
The Guardian cited research from Ireland indicating that teenagers who use e-cigarettes are up to five times more likely to start smoking than their non-using counterparts.