Tencent unveils LLM as it ups the AI ante
By Cheng Yu | chinadaily.com.cn | Updated: 2023-09-07 10:36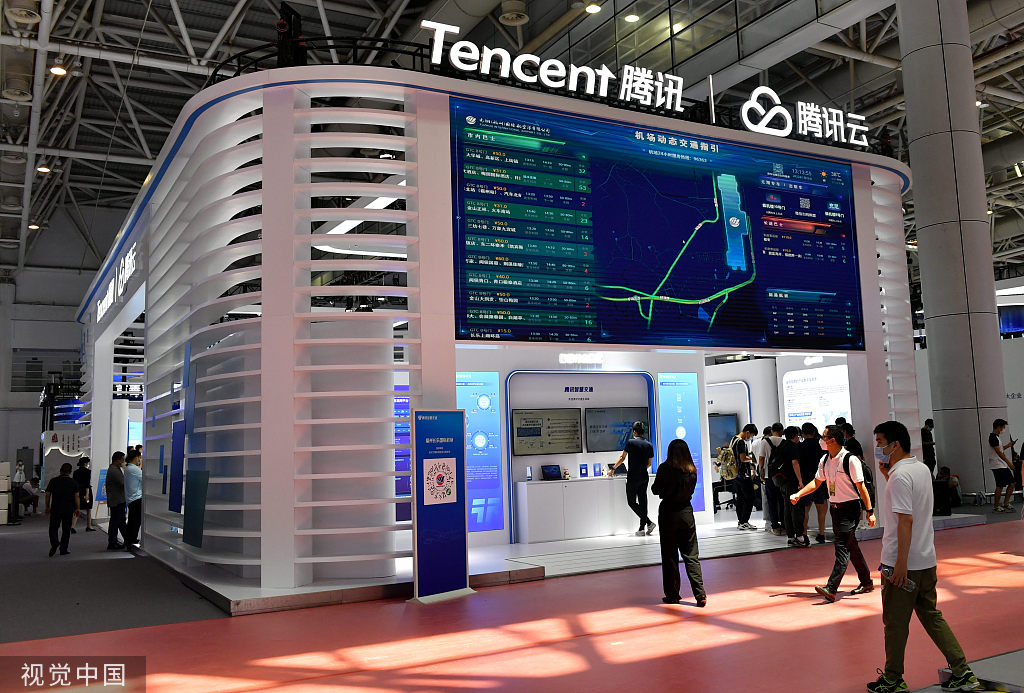 Chinese social media and video gaming giant Tencent Holdings launched the long-expected universal large language model on Thursday, upping the ante for the artificial intelligence race amid the popularity of ChatGPT.
According to Dowson Tong, Tencent's senior executive vice-president, Tencent's LLM, dubbed as Hunyuan, and has a scale of more than 100 billion parameters and a training corpus of 2 trillion tokens.
Hunyuan, with a strong Mandarin comprehension and creation capabilities, has already been integrated into the company's various business lines such as WeChat, cloud, advertising, gaming, financial technology, online conferences and documents, Tong said at Tencent Global Digital Ecosystem Summit on Thursday.
The move came after Beijing granted the first batch of approvals for generative AI services in August and gave the green light to technology firms including search giant Baidu and AI firm SenseTime to offer ChatGPT-like chatbots to the public.
In June, Tencent Cloud, the company's cloud subsidiary, already launched an industry-specific large model. Compared with general LLMs like ChatGPT, industry-specific large models are basically industrial versions of ChatGPT focused on specialized niche sectors.
Tencent Cloud said that industry-specific large model solution has been applied to 10 major industries, such as finance, culture and tourism, government affairs, media and education, and is able to offer 50 different kinds of solutions.