Tencent unveils large language model
By CHENG YU | CHINA DAILY | Updated: 2023-09-08 09:12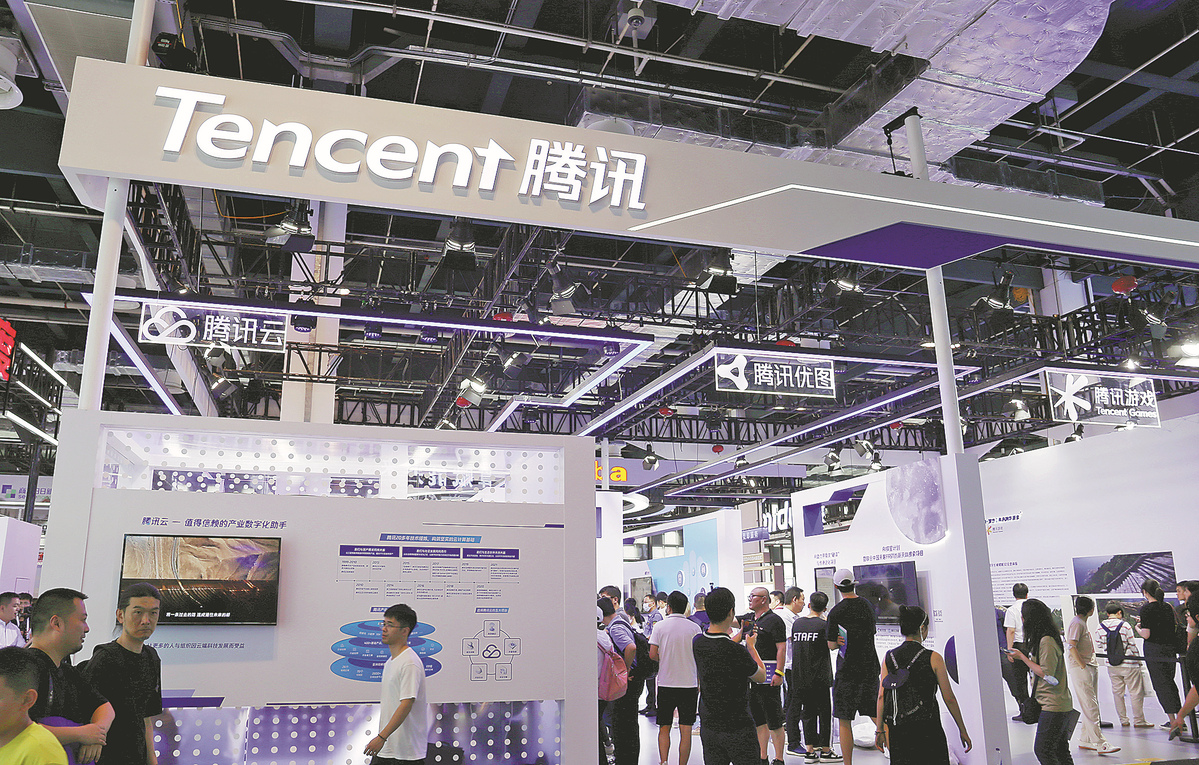 Tencent Holdings, a leading homegrown technology company, debuted its much-awaited universal large language model Hunyuan on Thursday, as Chinese enterprises strive to gain a foothold in the global artificial intelligence race.
Hunyuan has a scale of over 100 billion parameters and pre-training data of over 2 trillion tokens, two standards used to measure the power of AI models, said Dowson Tong, senior executive vice-president of Tencent.
Hunyuan can support a wide array of functions, including creating content and images, text recognition and generating relevant meeting minutes, Tong said at the Tencent Global Digital Ecosystem Summit on Thursday.
The latest model has, he said, been already connected to more than 50 of Tencent's own products and services, such as WeChat search, cloud, advertising, gaming, financial technology, online meeting and documents.
With Tencent the latest to join the list, nearly all leading Chinese internet companies, including Baidu, Alibaba Group, JD and ByteDance, have jumped on the AI-powered LLM bandwagon. By July-end, there were more than 130 LLMs in China and "a new era of a hundred models has begun", said Jiang Jie, Tencent's vice-president, at the summit.
He said Hunyuan was better than OpenAI's GPT-4 in areas such as writing lengthy Chinese text and solving certain math problems.
Last month, Beijing granted the first batch of approvals for generative AI services and gave the green light to eight technology firms, including AI firm SenseTime Group, to offer ChatGPT-like chatbots to the public.
"The US counterparts have put more emphasis on the research and development of underlying technology and its groundbreaking innovations. It is a world leader in both hardware and deep-learning frameworks," said Zhou Yu, chairman of Beijing Fanyu Technology Co Ltd, a leading provider of natural language processing products and services.
"China, on the other hand, focuses more on applications. And Chinese companies are better at adapting technology to various industries and commercializing its various applications. They are more flexible in creating personalized products and innovations, especially in niche sectors," she added.
As the global AI race becomes increasingly fierce, Chinese companies should continue to strengthen investment and research in AI for self-reliance, said Liu Dian, a senior researcher at the China Institute of Fudan University.