Death toll from Morocco earthquake rises to 2,122
Xinhua | Updated: 2023-09-11 09:03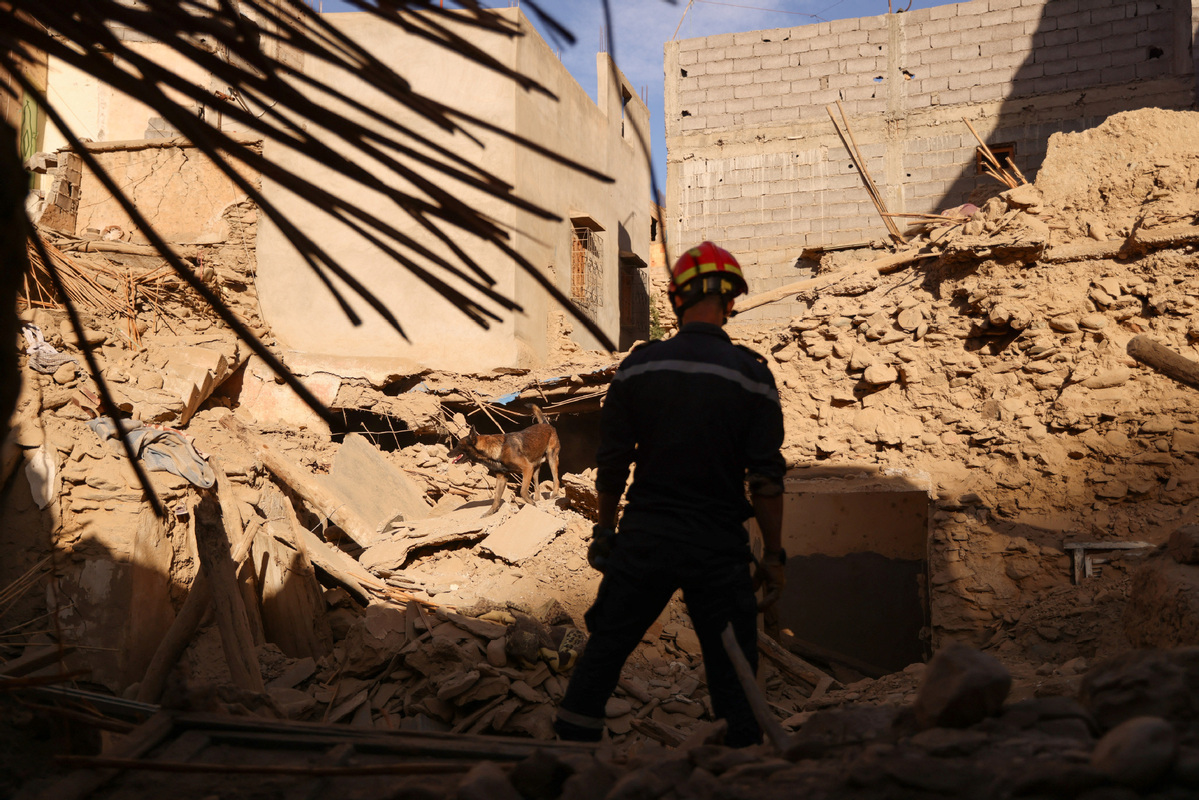 AMIZMIZ, Morocco - At least 2,122 people have been killed and 2,421 injured since a massive earthquake struck central Morocco on Friday night, according to the latest update from the Moroccan Interior Ministry on Sunday.
The deaths include 1,351 people reported in the Al Haouz Province, 492 in Taroudant Province, 201 in Chichaoua, and 17 in Marrakesh, added the ministry in a press release.
Moroccan troops and emergency services were reportedly struggling to reach the most affected areas in the Atlas Mountains region, as roads leading up there were blocked by fallen boulders, according to local media.
Earlier in the day, Marrakesh's residents told Xinhua reporters that aftershocks could still be felt.
According to the World Health Organization estimates, the disaster has affected more than 300,000 people in the ancient old city and its outskirts.
The number of casualties is expected to rise. The Moroccan Red Crescent (MRC) has said the situation on the ground posed a vast challenge to search and rescue efforts, and "getting heavy machinery into those remote areas of the Atlas Mountains to help with that is a priority".
As more people were being pulled out of the rubble, the MRC and other first responders were working around the clock to identify and prioritize the most severe cases, the MRC said in a statement.
The earthquake hit Morocco Friday at 11:11 pm local time (2211 GMT) at a depth of 18.5 km, according to the United States Geological Survey.