Ethiopian official lauds China's role in helping the Global South
By XU WEI | chinadaily.com.cn | Updated: 2023-09-11 16:06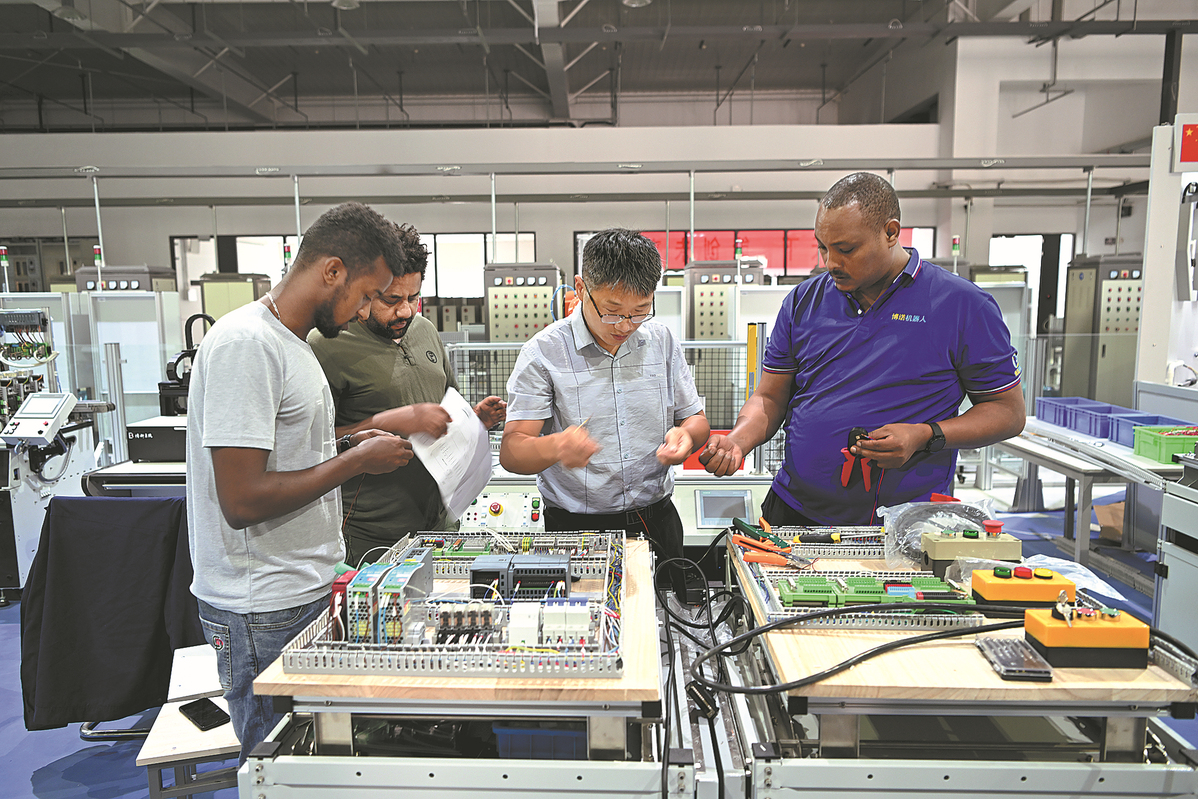 A senior Ethiopian official and scholar has underlined the significant role of China in addressing the current crises facing developing nations and building a sustainable future, saying that Beijing has championed the interests of Africa and the Global South.
Arkebe Oqubay, a senior minister and special adviser to the Prime Minister of Ethiopia, told a recent news conference in Beijing that "China has given an inspiration to developing countries, showing how a developing country can grow faster and can make structural transformation".
Oqubay, who had served as the mayor of Addis Ababa, spoke via video link at the release of the Global Development Report 2023 by the Center for International Knowledge on Development in Beijing.
He noted that Africa has been most vulnerable to the impacts of climate change and seen its food security threatened by geopolitical conflicts including the Ukrainian crisis.
"Being an observer of China for over 30 years, and also actively involved in China-Africa relationship. I would like to highlight that the China-Africa cooperation has been an important driver of economic growth in my continent," he said.
The Ethiopian scholar highlighted the immense potential for Chinese investment into the manufacturing sector and agriculture of Africa, which boosts a significant potential with its demographic dynamics.
"China has done unmatched performance in the innovations related with green technology, in wind energy, in solar energy, in electric vehicles, in battery technology — areas which has significantly contributed to the reduction of cost and also accessibility of these technologies by poor countries or least developing countries," he said.
Oqubay also applauded the recent expansion of the BRICS to include Ethiopia, saying that grouping is "an important economic alliance and important front for the Global South to play much more important roles".
The Ethiopian scholar also expressed hope that China can play much more important roles in building partnerships, improving the global governance system and creating a new global order.
"We want China to play an important role in addressing international inequality because we have seen at the momentum how this inequality worsened during the COVID crisis."