EU economy to grow slower than expected: Commission
Xinhua | Updated: 2023-09-12 09:07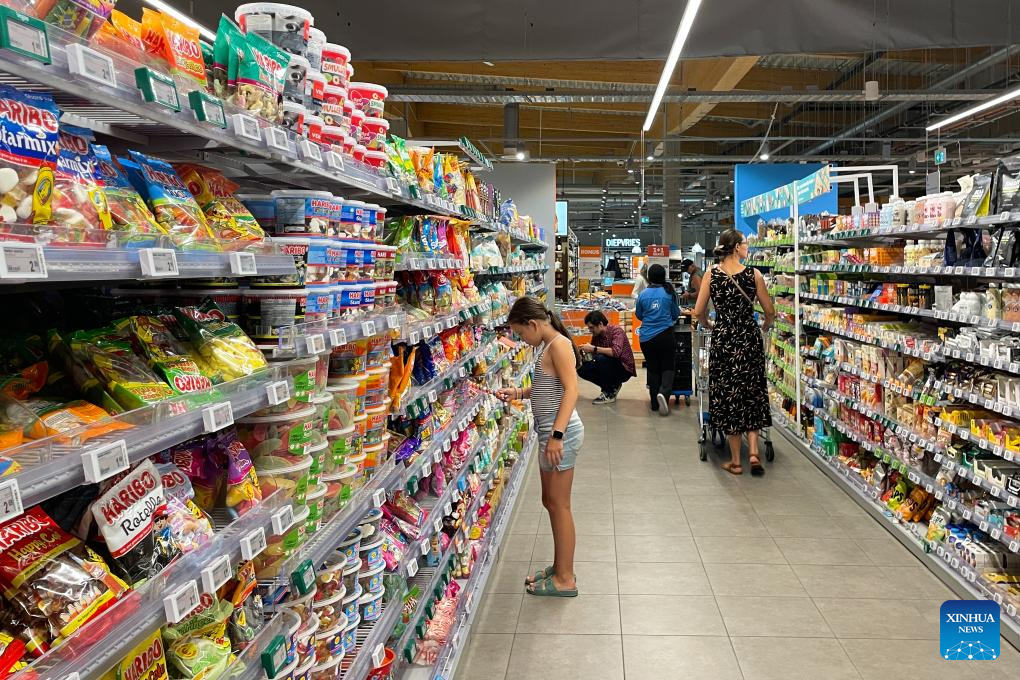 BRUSSELS - The European Commission cut the European Union's (EU) and the eurozone's 2023 economic growth forecast on Monday.
"While (the EU) avoided a recession last winter, the multiple headwinds facing the EU economy this year have led to somewhat weaker growth momentum than we projected in the spring," Paolo Gentiloni, European commissioner for economy, said as he presented the EU's "Summer 2023 Economic Forecast".
The Commission has revised its spring growth forecast downwards. It now expects the EU's gross domestic product (GDP) to increase by 0.8 percent in 2023 (1 percent in spring estimates), and by 1.4 percent in 2024 (1.7 percent in spring).
The projected growth of the eurozone has also been revised to 0.8 percent in 2023 from 1.1 percent; and to 1.3 percent in 2024 from 1.6 percent.
Headline inflation should continue to decline. The average inflation rate in the EU for 2023 should reach 6.5 percent, instead of the 6.7 percent foreseen in spring. The rate should go down to 3.2 percent next year (3.1 projected in spring).
Eurozone inflation in 2023 is projected to reach 5.6 percent, compared with 5.8 percent projected in spring; and 2.9 percent in 2024 instead of 2.8 percent forecast in spring.
The EU's economic activity was subdued in the first half of 2023. "Weakness in domestic demand, in particular consumption, shows that high and still increasing consumer prices for most goods and services are taking a heavier toll than expected in the Spring Forecast," the report said.
Indicators now point to slowing economic activity in the summer and the months ahead, with continued weakness in industry and fading momentum in services, despite a strong tourism season in many parts of Europe.
Overall, the weaker growth momentum in the EU is expected to extend to 2024, and the impact of tight monetary policy is set to continue to restrain economic activity. However, a mild rebound in growth is projected for next year, as inflation keeps easing, the labor market remains robust and real incomes gradually recover.
"The very high inflation rate has taken its toll, although it is now receding. After a period of weakness, growth is expected to rebound mildly next year, underpinned by a strong labor market, record low unemployment and easing price pressures," Valdis Dombrovskis, the Commission's executive vice president for an economy that works for people, said.
"While our economy remains on a path of growth, uncertainty remains high and we need to monitor risks closely," Dombrovskis said.
According to Gentiloni, "the effective implementation of national recovery and resilience plans remains a key priority. Prudent, investment-friendly fiscal policies should be pursued, in sync with the ongoing efforts of our central banks to tame inflation."
"Lastly, we must work with determination to conclude an agreement on the reform of our fiscal rules by the end of the year," said Gentiloni.