Trump demands recusal of US judge in 2020 presidential election subversion case
Xinhua | Updated: 2023-09-12 09:17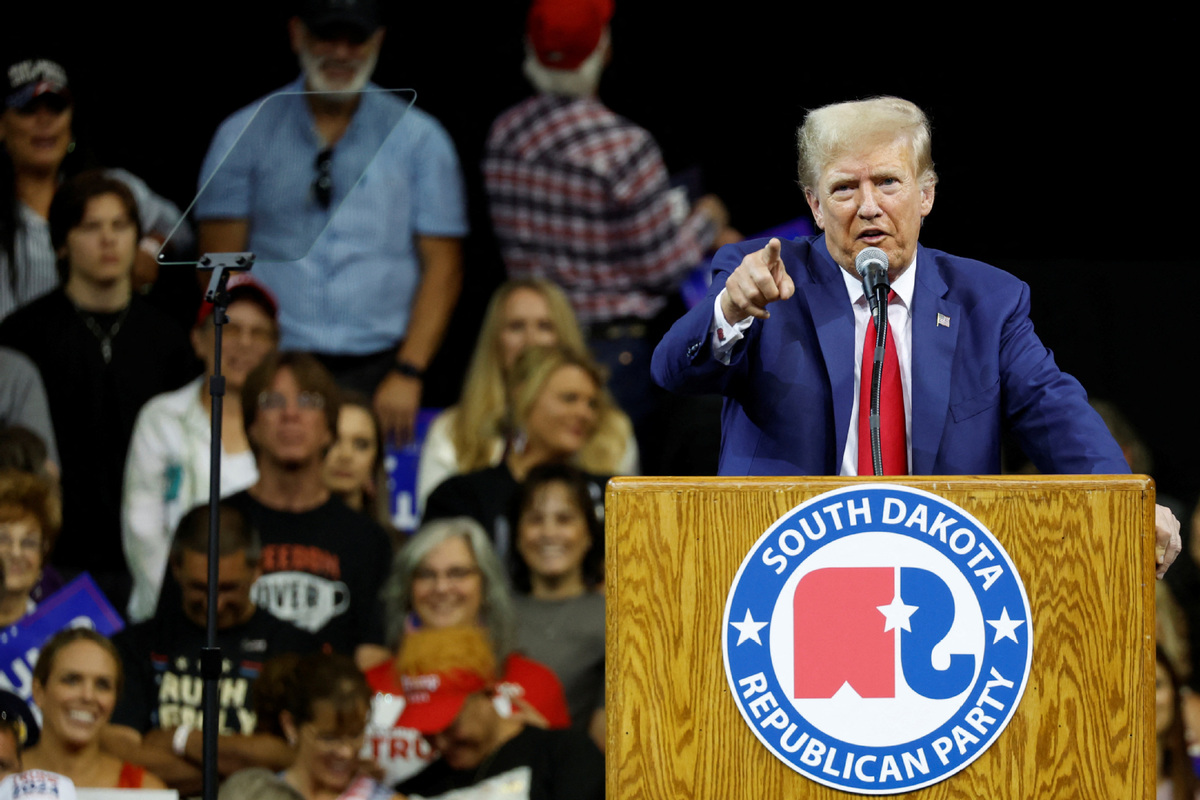 WASHINGTON - Former US President Donald Trump on Monday demanded the recusal of the federal judge in his 2020 presidential election subversion case.
Trump's attorneys argued US District Judge Tanya Chutkan's comments, which were made while sentencing two previous Jan 6 defendants that appeared to reference Trump, indicated she believed that Trump "should be prosecuted and imprisoned".
"Judge Chutkan has, in connection with other cases, suggested that President Trump should be prosecuted and imprisoned," Trump's attorneys said in a court filing.
"Such statements, made before this case began and without due process, are inherently disqualifying," they added.
Trump has been charged by US Special Counsel Jack Smith with four felony counts for allegedly attempting to subvert the results of the 2020 presidential election.
Trump is the first former US president to face criminal charges. He has been indicted in four cases - two by Smith, and two by state prosecutors in New York and Georgia, seperately. He has pleaded not guilty to all charges.
On Monday, Trump also sought to dismiss seven of the counts he faces in the Georgia case, arguing that he is immune from prosecution for actions he took in his official capacity as president.