Libya calls for int'l assistance after deadly floods
Xinhua | Updated: 2023-09-12 09:31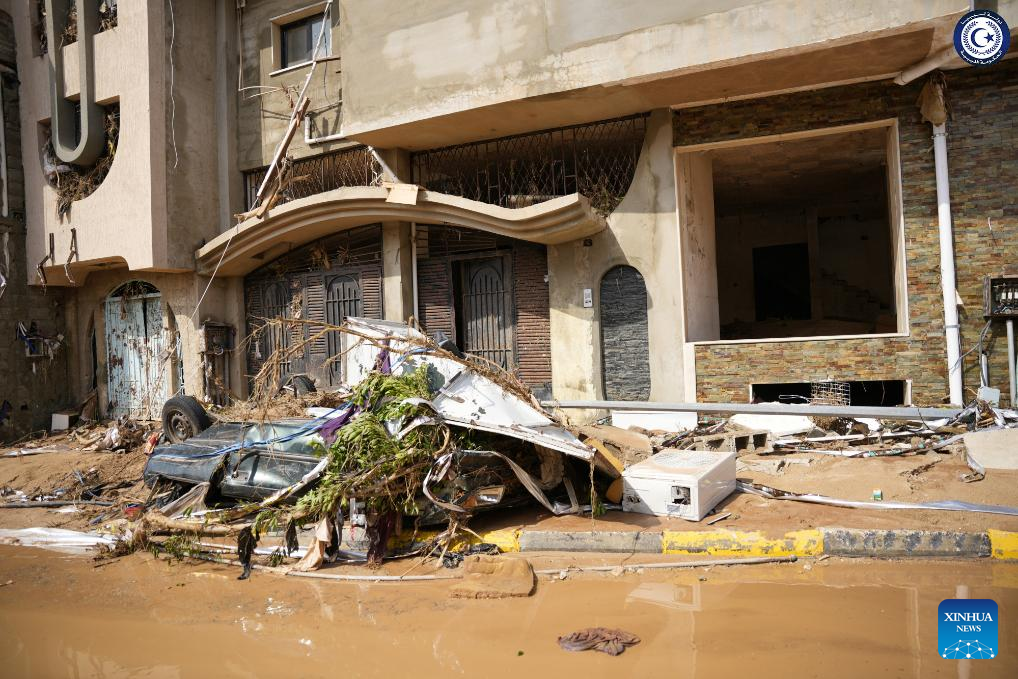 TRIPOLI - President of the Libyan Presidency Council, Mohamed Menfi, on Monday called for international assistance to cope with the aftermath of the country's deadly floods that have killed over 2,000.
"We call on the brotherly and friendly countries and the international organizations to provide assistance and support for the disaster areas," Menfi said in a statement.
Menfi declared the eastern cities of Derna, Al-Bayda and Shahhat as stricken cities, and called on the people to abide by the instructions of the authorities "to overcome this crisis".
"I am confident that our people are able to cooperate and overcome these difficulties. We will overcome this crisis and together we will build a better future for our country," Menfi said.
A Mediterranean storm made landfall in eastern Libya on Sunday, triggering flooding and destroying facilities along its path.
According to Osama Hammad, the eastern-based prime minister of Libya, more than 2,000 people died and thousands of others went missing in the floods.