Yuyuan lantern show to shine in Parisian debut
By Zhang Kun in Shanghai | China Daily | Updated: 2023-09-12 10:06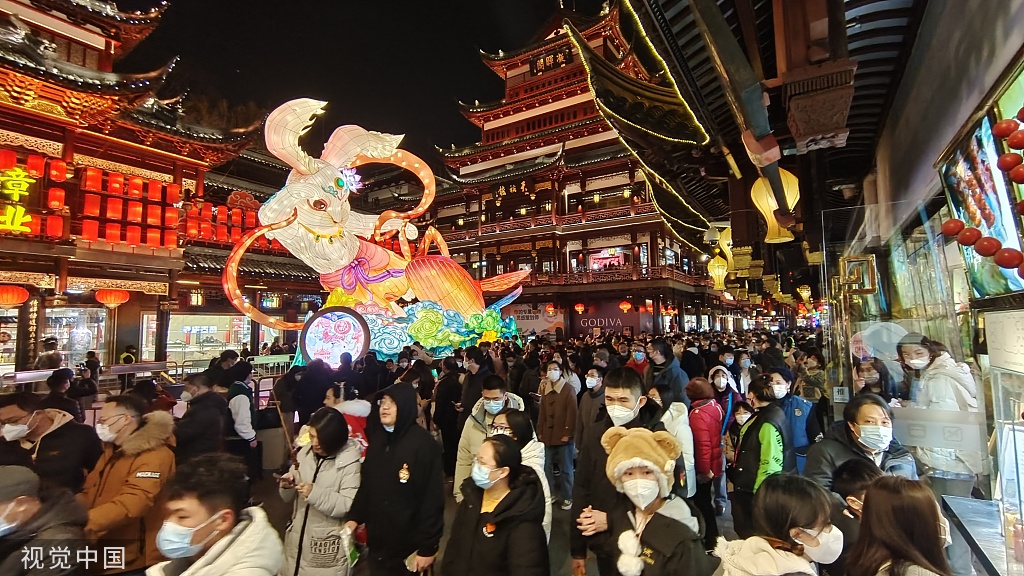 The celebrated lantern show in Shanghai's Yuyuan Garden, a staple in the city's Chinese Lunar New Year celebrations for 28 years, will be held in Paris, France for the first time from Dec 15 to Feb 25.
The lantern festival was one of the most important occasions for the new year celebration in ancient China, and is listed as a national intangible cultural heritage. It is a tradition in China to admire lanterns and watch cultural performances during Chinese New Year.
Yuyuan Garden, a classical garden complete with Ming (1368-1644) and Qing (1644-1911) dynasty-style buildings in downtown Shanghai, has been holding the most popular lantern shows annually in Shanghai for the past 28 years. On Sept 4, retail conglomerate Shanghai Yuyuan Tourist Mart announced its plan to host the first lantern show in Paris during Chinese New Year, which will fall on Feb 10 next year.
The first installment of the Yuyuan Lantern Show will take place at Jardin d'Acclimatation, an amusement park in the northern part of the Bois de Boulogne in Paris.
The year 2024 will be the Year of the Dragon according to the Chinese zodiac, so there will be lots of imagery of dragons on the lanterns. According to Chen Jia, chief director of the project, the Parisian event will have a mythical theme that translates as "The Mountains and Seas Imbued with Spirituality".
Inspired by the ancient Chinese book Shanhaijing, or The Classic of Mountains and Seas, a book on exotic geography and creatures from more than 2,000 years ago, which is a major source of Chinese mythology, the lantern designs will also feature a wide range of exotic plants and blossoms, auspicious animals and other legendary creatures portrayed in the book.
The setting in the Parisian garden will present some of the most iconic structures of the Yuyuan Garden, such as the Jiuqu Qiao, or "the Bridge of Nine-Turning" and Huxin Ting, a floating pavilion surrounded by a pond, and combine them with imagery of the iconic water lilies by the great French impressionist artist Claude Monet, Chen said.
The Yuyuan Garden Lantern Show will be part of the celebration of the 60th anniversary of the establishment of diplomatic relations between China and France in 2024, which is also the China-France Year of Culture and Tourism.
The exhibition will span 72 days, covering the Christmas holiday to the Lantern Festival, which is 15 days after the first day of Chinese New Year, said Ni Qiang, president of Shanghai Yuyuan Tourist Mart.