Pop-up stores see bounce in popularity
By WANG XU in Shenzhen, Guangdong | China Daily | Updated: 2023-09-14 06:53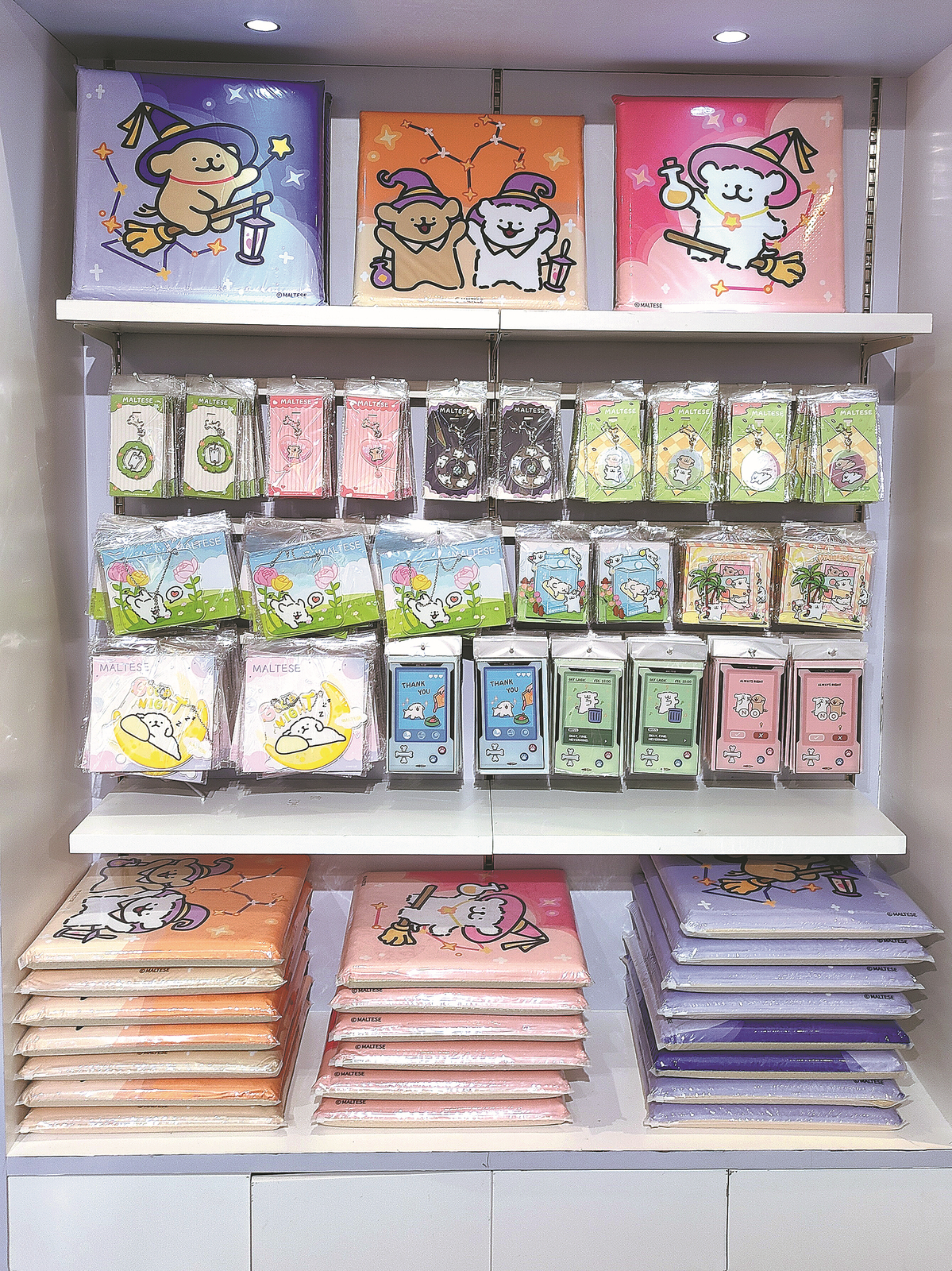 Innovative businesses in Shenzhen attracting customers with vibrant decor, specialized services, brand products
In an effort to challenge the traditional brick-and-mortar flagship stores, businesses in Shenzhen, Guangdong province, have turned to colorful pop-up shops to attract customers.
Designed to be open for a limited time, typically for one to two months, pop-up stores are gaining popularity among business owners and customers due to their decorations, vibrant color schemes and specialized services that match a brand's style.
"Rather than focusing solely on selling products, the primary objective of pop-up stores is to introduce more people to the brand's culture," a pop-up store owner who identified herself as Yuki told China Daily.
"Pop-up stores bring together interesting elements, attracting individuals with similar interests. People who have never encountered a pop-up store before are enticed to participate and discover distinctive brands through these events," Yuki added.
As China's tech hub, Shenzhen is one of the most favored places in the country for pop-up stores, with the city providing a fertile ground for them to flourish.
Italian bicycle maker Colnago opened its first Chinese pop-up store in Shenzhen and Blue Bottle Coffee introduced its first pop-up store in southern China.
"The decision to establish a pop-up store in Shenzhen was influenced by the city's favorable business environment, where a significant number of young consumers show interest in sports products and pursue a high quality of life," said Zheng Huankai, owner of Colnago's pop-up store in Wanxiang Tiandi, one of the largest shopping centers in the city.
Some pop-up shops use popular images protected by intellectual property rights to attract customers.
Among them is a pop-up restaurant established on the second floor of the Shenzhen Nanshan Bookstore, which uses the IP image of a cute Maltese dog.
The restaurant uses images of the dog to sell products such as cushions, storage boxes and other goods to customers after they have finished their meals, said the organizer of the pop-up restaurant who identified himself as Tongtong.
"At present, the average daily customer flow is about 80 to 100 people, and many customers have said that they are looking forward to the new theme in the future," Tongtong said of possible plans for a new business.
"For the Nanshan Bookstore, the entry of young and dynamic IP brands has brought some different products to the bookstore and attracted new consumers," he added.
Yu Qiang, a professor at Beijing Technology and Business University said many brands use pop-up stores to create different and engaging shopping experiences because they provide flexibility and less risk.
"The temporary nature of these stores creates a sense of urgency and exclusivity, making customers feel like they are part of something special. The limited-time availability and distinctive store decorations also create a sense of excitement and intrigue," Yu said.
From a business perspective, the visually appealing and "Instagramable" store setups attract attention and generate buzz on social media platforms, he added.
"Customers who visit these stores often share their experiences online, inadvertently promoting the brand to their social circles, which means pop-up stores provide an excellent opportunity for businesses to increase brand awareness and promote their products or services," Yu said.
Yi Yang contributed to this story.
wangxu@chinadaily.com.cn